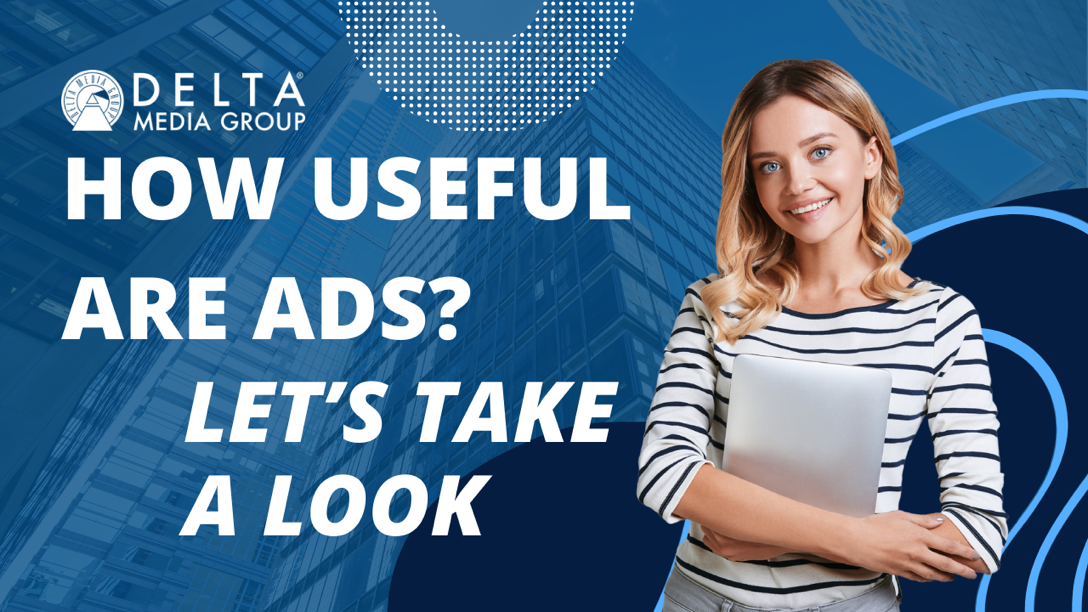 Many real estate agents around the United States swear by online advertising.
Even if you've never used an online ad, you're probably familiar with the idea: Set it up correctly and you enjoy "overnight" traffic to your website or listings. An optimized ad provides the opportunity to accelerate interest in your most promising properties and meet qualified buyers sooner.
When you think of online ads, you might think of Google first. For real estate agents, though, the picture is a little bit different. People go on platforms like Facebook and Instagram (also owned by Facebook) to browse aspirational properties, and that's where an effective agent should seek out traffic.
Facebook is also helpful for maintaining connections with leads and past customers.
When it comes to advertising for the first time, most agents have these two questions:
"Do ads really work?"

"Will ads work for me?"
The answer to question #1 is a resounding "yes!" In 2020, it cost under $10 on average for a Facebook ad to be seen 1,000 times. Most businesses spend about 5% to 12% of their revenue on ads, but agents can facilitate thousands of dollars in transactions with much less.
Will ads work for you? Again, the answer is yes.
But it won't work in a vacuum — you need to be ready to service the new traffic you get. There are two main ways to use online advertising to grow your real estate practice:
Drive New Leads Directly to Your Website
Your real estate website is the cornerstone of your digital brand. It's where people go to find out who you are and what you can do for them. Ads that go directly to your website can be helpful for people comparing real estate agents or just getting involved in the early stages of market research.
Ads are particularly effective when you've already published helpful, informative content such as blogs or videos. Content helps your visitors get informed about their options, connect with neighborhoods or listings, and ultimately become leads within your business pipeline.
Show Off Your Best and Brightest Properties
What if your website is new and not fully developed yet? You can direct online traffic to live listings on your MLS. In cases like this, it's essential to be sure any contact forms are set up correctly, so you can use them to capture details directly from interested leads.
You can display live listings directly on your website as well. This can be especially useful since it gives you more data. You'll end up with a granular sense of which listings attract attention, how long each visitor spends on each listing, and what features are most captivating to your audience.
Best Practices to Get the Most from Your Ads
Interested in jumping in with social media ads? You have a huge advantage compared to professionals in many other fields – the potential to move transactions forward with a tiny fraction of the revenue you'll stand to make. Still, you need to lay the right groundwork for success:
Be Ready to Connect with New Visitors Fast
Many newcomers to advertising run them only during the day at peak activity hours in their own time zone. This ensures that if someone calls you right away, you'll be able to respond immediately — one of the biggest factors in scheduling that all-important first meeting.


Use Digital Marketing Automation to Your Advantage
Optimizing your ads is a learning process, but it's one you can speed up. Social Media Ad Wizard makes it easy to plan, launch, and monitor your ads. By quickly learning what works, you'll spend less money and improve your results. It's all part of the DeltaNET®6, your all-in-one real estate solution.


Capture Leads as Social Followers or Subscribers
People who follow your ads may be ready to buy, but they could also be weeks or months away from a decision. Encourage them to follow you on social media or, better yet, join your email list. This lets you build the relationship over time and position yourself as a trusted advisor.


Be Involved in the Social Media Conversation
Ads can work well on their own, but they're even more effective when you're active on social media. Focus your time on the platforms where the customers you want are most active and engaged, then join the conversation when you see them with questions or problems you can help with.


Use Video to Attract the Right Customers
Video is the cornerstone of effective social media. It's fun, easy to consume, and much more memorable than plain text. For listings, that means a video tour of the property. For your website, it means adding video to your most popular blog posts and other pages.
Contact us at Delta Media Group to learn more about social media ad success.