Get Instant SMS Lead Notifications "On-the-Go"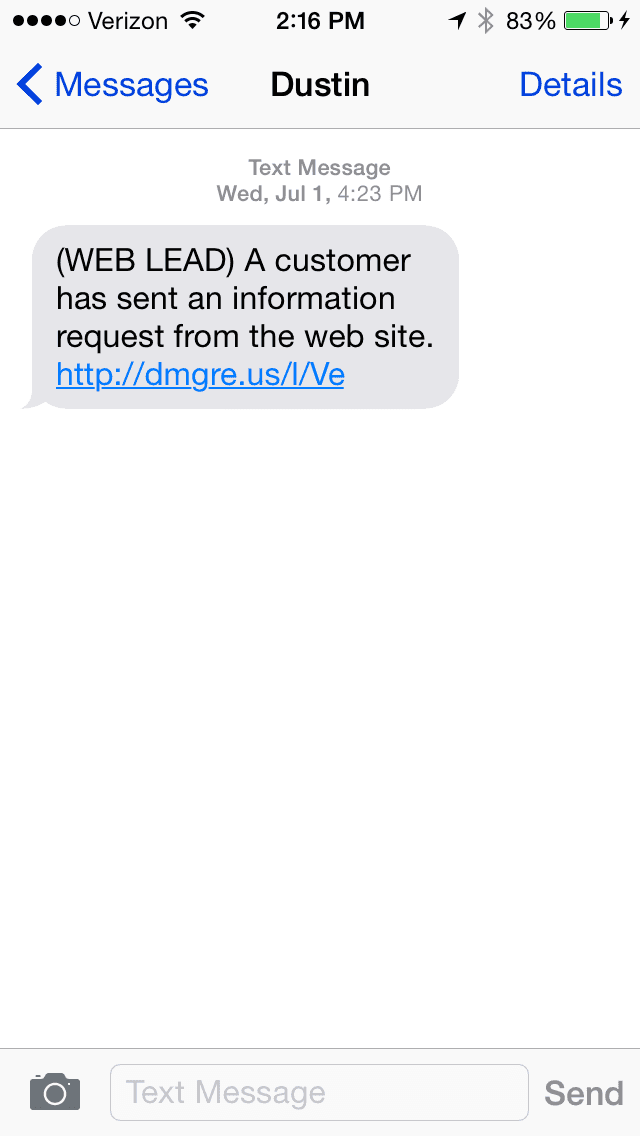 As mobile traffic is growing at a rapid pace and real estate professionals are conducting business on-the-go, it is essential to receive new lead notifications instantly.
It was stated, "92% of homebuyers used the Internet as an information source" and "76% of Internet homebuyers drove by or viewed a home they saw online."*
"Fast response time is critical for leaving a positive first impression and can be the deciding factor in whether your leads convert into clients."**
Delta Media Group's latest mobile update to SMS Lead Notifications allows sales associates on our Upgraded Plan to actively and quickly engage with clients, processing leads faster. This updated process provides less confusion for real estate professionals and is set-up once within the DeltaNet™ system.
This update in functionality makes it much easier for real estate professionals to process leads from their smart phones. The process is simple, a text message notification will automatically be sent to your mobile device detailing where the lead came from and the link to process the lead. When the sales associate clicks on the link they will be automatically routed to the DeltaNet™ to process the lead.
View the step-by-step process how to Set Up SMS Lead Notifications or Contact us to learn more. 
* Field Guide to Effective Online Marketing