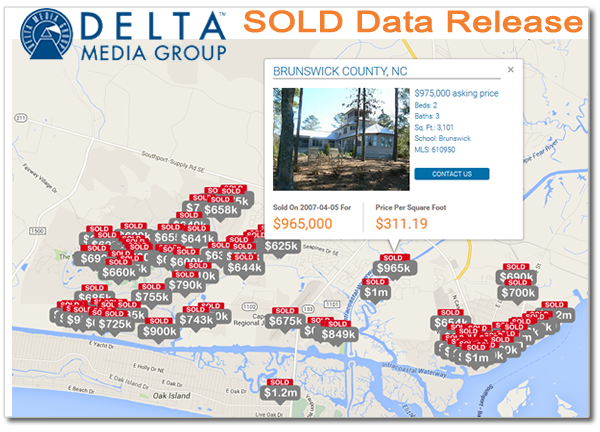 REALTORS® are continually adapting to keep up with the latest technology and provide the best services for their customers. This includes helping customers determine the best price for selling or buying a home.
Delta Media Group's latest release, Sold Listing Data, is available to SEO customers wishing to have sold listings on their website and whose MLS service makes the information available in their area.
Sold Listing Data shows what's happening with home sales in your specific market. Sold Data can even have a testimonial factor as some customers search for real estate professionals to work with based off the transaction history for buying or selling a home.*
Contact us today to find out how to have Sold Listing Data added to your company website.
*Move asks MLSs for sold data to boost realtor.com agent search