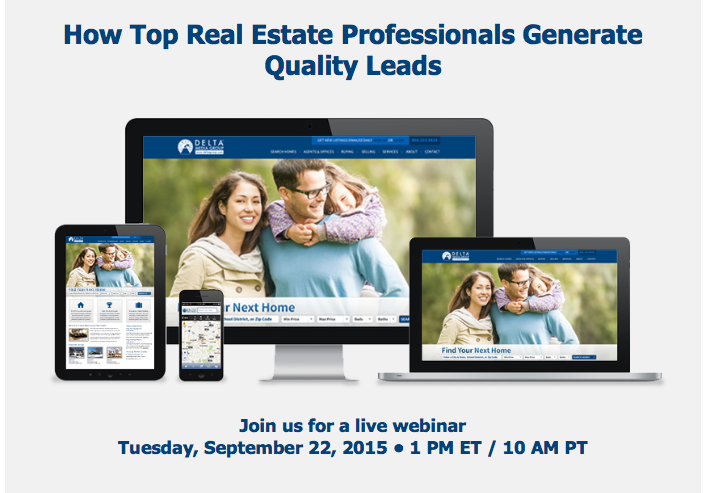 Join Delta Media Group in an educational webinar hosted by Victor Lund, CEO of RE Technology on Tuesday, September 22, 2015. The webinar will begin at 1 P.M. Eastern Time or 10 A.M. Pacific Time.
Learn from industry experts and peers as they discuss what makes online marketing successful.
What you can expect to learn in this Webinar:
-What GOOGLE is saying about home shoppers.
-What your peers think are the best marketing techniques today.
-How home shoppers are engaging in their home shopping process.
-What marketing channels are working today for building customer relationships.
Make sure to Reserve your Spot!