Improve Customer Relationship Management one lead at a time 
As a customer lead comes in from a company or agent website with a certain request for more information the customer gets assigned to that office or agent's office. This can be a challenge for some real estate companies as they always try to respond quickly to customer requests by assigning a lead to a certain office location. In some cases, the office location the lead needs assigned to may be different than where the lead was acquired.
Delta Media Group's recent update to the Leads System, allows admins to rebroadcast or re-assign leads quickly and efficiently. The recent update allows company admin's to remove the office association attached to the lead and re-assign the lead to certain agents in any office location throughout the company. This update to the leads system allows all customer admin's the ability to remove the office association within the DeltaNet™ platform.
The benefit of being able to remove the office association from the lead is the customer request can be rebroadcasted to a real estate professional that is currently servicing the area the customer is in inquiring about. This is a turn-key solution for providing the best customer service and turning leads into customers.
There are three different ways an admin can remove the office association as follows: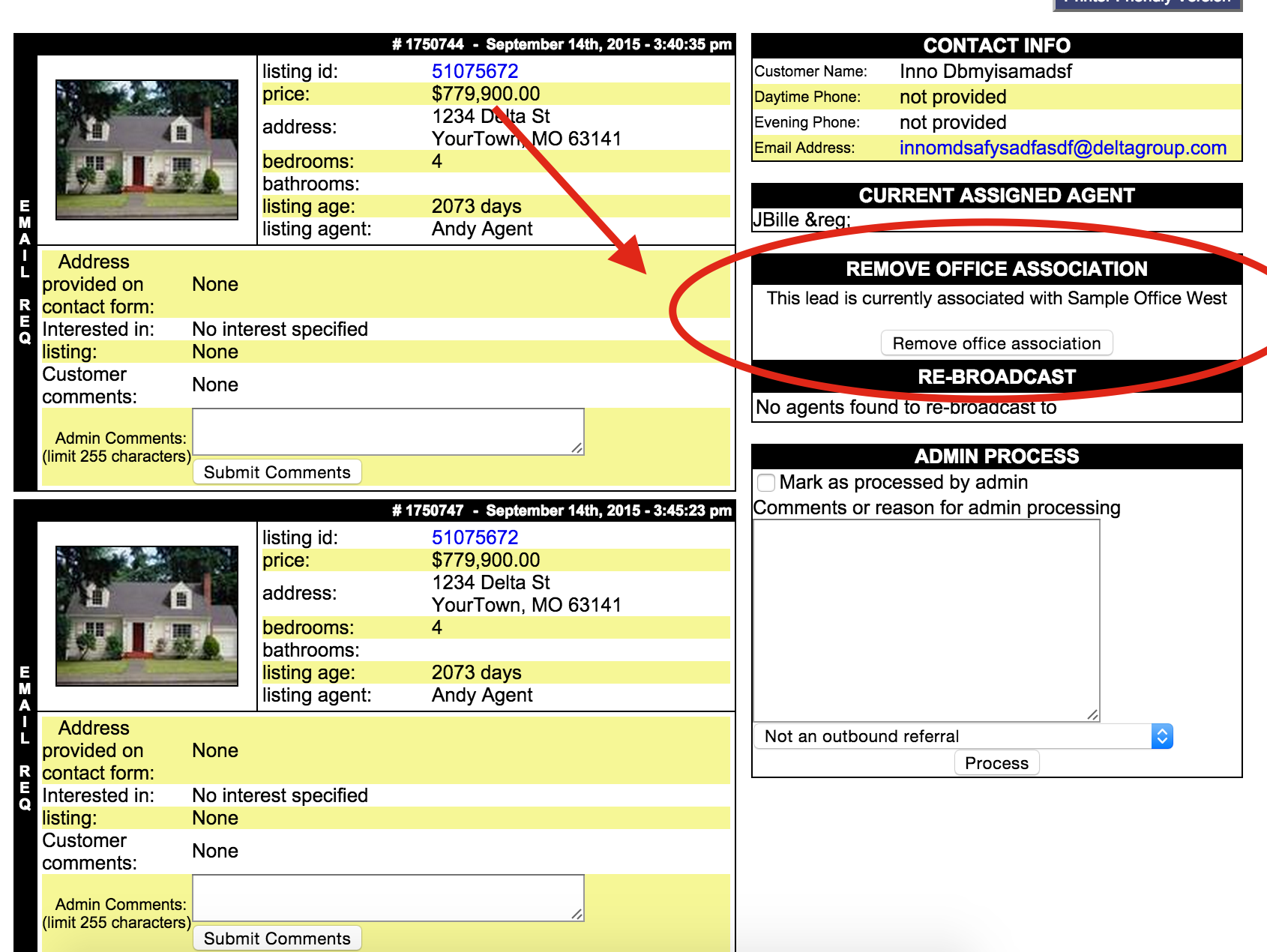 (Under the "View" Button on a customer profile from the main admin leads screen)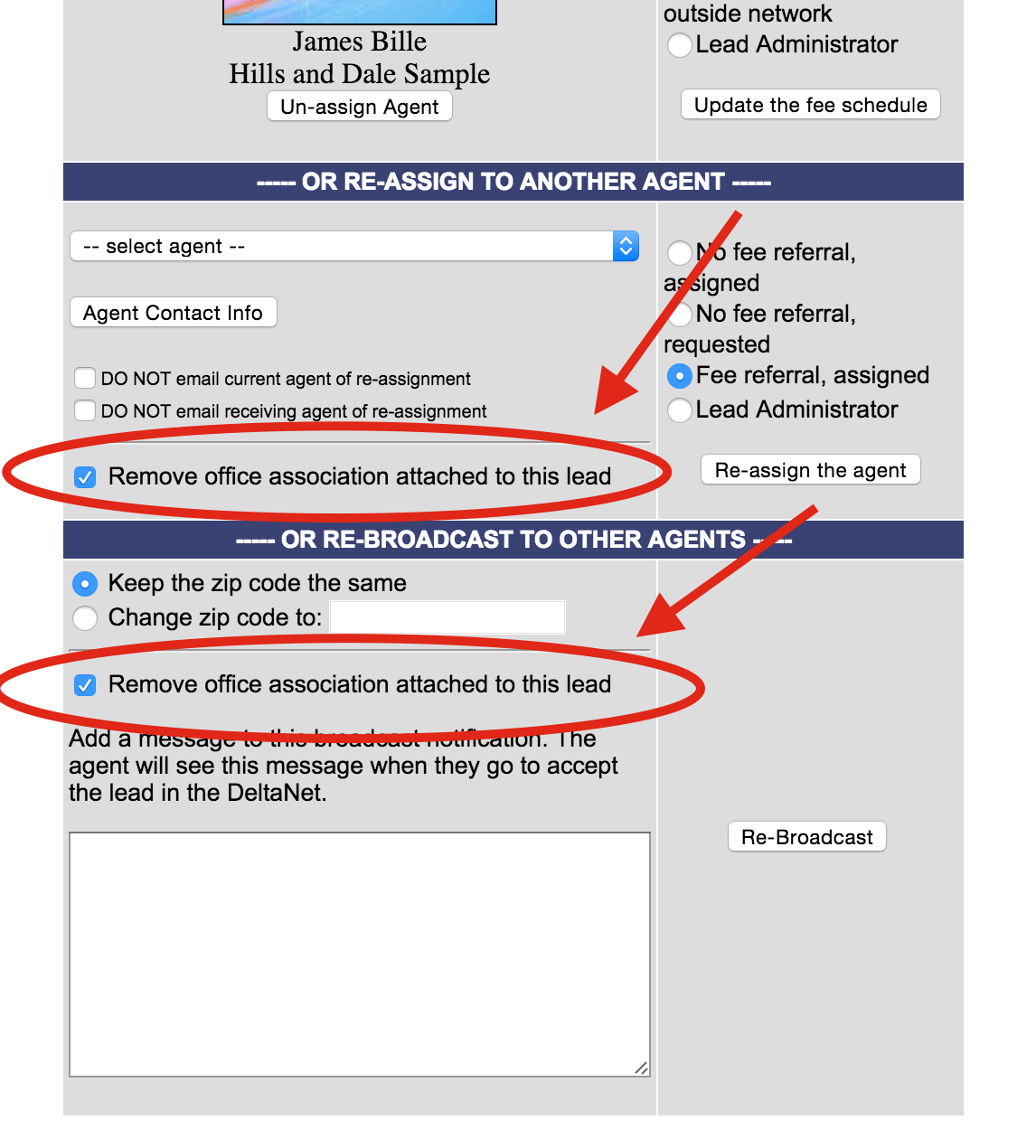 (Under "Edit" Button and Re-Assign a lead or Rebroadcast a lead with a different zip code)
Contact us today to help you get started or to find out more information on the leads system.