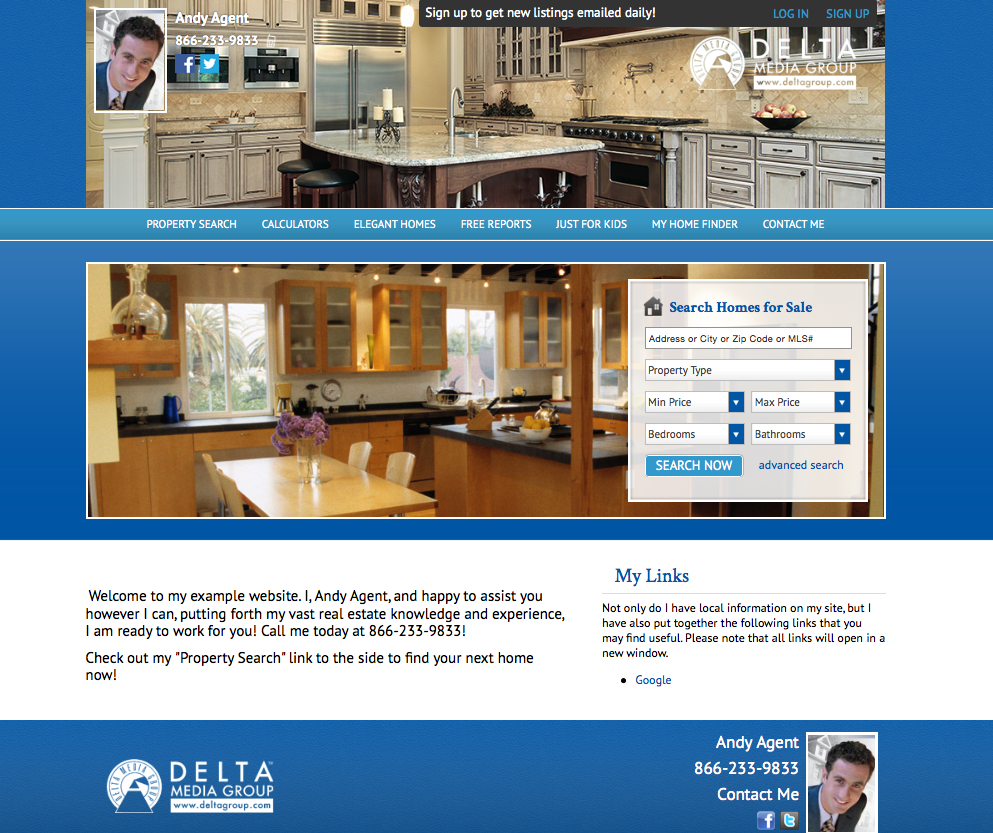 Delta's upgraded Agent Platform offers over 200 website templates that agents can choose from and change as often as they would like to creating a brand-specific design. The website templates allow for every agent website to have a unique look and feel, generating more leads and keeping customers coming back to your website time after time.
Features Include:
Templates Allow For Customization
Custom Quick Search Background Graphics
Custom Header Graphics
Customize Your Color Scheme
Are You Getting The Full Potential From Your Agent Website?
Some of the benefits our agents find when using our upgraded agent platform website templates include the following:
Want an updated agent website design in only four simple steps to help grow your business?
When logging into the DeltaNet™ go to the website tab, then site design and from there you can edit your upgraded agent website template.
Four Step Process to An Updated Agent Website Design Include:
Step 1: Choose Your Website Design Template                    
 Step 2: Customize Your Navigation 

(For Menu Builder templates proceed to the next step)
 
 

Step 3: Customize Your Colors and Graphics

 
 

Step 4: Customize Your Home Page

 
Contact us today and find out more about our upgraded Agent Platform.