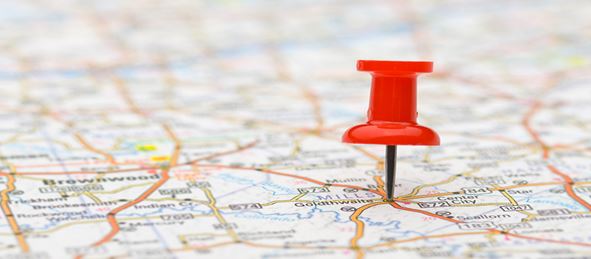 Real estate is ultimately a local business. You sell homes in a specific geographic area, even if your clients come from all over the map. And those clients will use search engines to find the best properties and real estate agencies in your area. So for real estate agents, few marketing tools make a bigger difference than local search engine optimization (SEO). Ahead, we'll take a closer look at what local real estate SEO is, how it works, and why it's an especially good fit for real estate marketing.
Let Business Find You: Local SEO for Real Estate Agents
Local SEO – like any type of SEO – is designed to improve your visibility in search results, and a first-page search ranking is key to finding new clients online. Landing at the top of the first page is even better. The challenge is that other real estate businesses in your area want that prime search position as well, so reaching the top requires effort, and a plan.
Local real estate SEO leverages the knowledge of how real estate shoppers use search engines to anticipate the client's needs, optimize your website for the most popular search terms, and bring new business to your digital door.
Real estate is a natural fit for local real estate SEO because geography is part of nearly every search query related to real estate listings.


Local SEO helps you connect with shoppers at different points of the purchasing cycle, from early, general research on your city to locking in on specific homes in specific neighborhoods. When a prospect searches "homes in [your town]," you want them to land on your content, real estate listings, and social media pages.


By connecting with shoppers in the midst of their research, you get an opportunity to show why your real estate agency is the right choice for their needs. Since these are people who have already demonstrated some interest in homes in your area, leads from local SEO are better qualified than most.
How to Get Local SEO Right for Your Real Estate Business
Understanding the terms that people use to search for real estate is the first step to local SEO success. The general terms, like "homes in..." or "best places to live in..." are pretty consistent, but local SEO also requires an understanding of your city. What are the most popular neighborhoods and streets? Do any neighborhoods have nicknames or abbreviations that don't show up on a normal map? If you don't have immediate answers to these questions, your analytics will help you perfect your keywords over time.
With local SEO, getting the shopper's attention is just the start. You'll also need to send them somewhere productive when they click on a search result from your real estate agency.


Your property listings, blog, and social media pages should all play a part in your local SEO. These are all great areas to weave in local keywords, and your content doubles as a place to make a positive first impression the visitors local SEO draws to your site.


Persistence is key. It takes time to build up your authority in search results, but you should start seeing progress quickly. You can always opt for pay-per-click search advertising to secure prime search position, while you build up your local SEO.
Get started with local SEO today, and learn just how much a strong search ranking can benefit your real estate agency – and your bottom line. Contact Delta Media Group for expert local SEO, and build your real estate business with the best in digital marketing.
Save