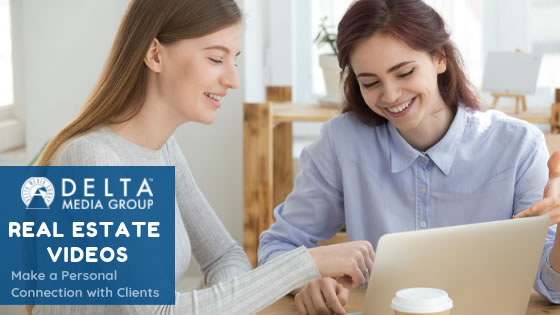 Real estate videos are one of the best marketing tools for your business today. Real estate pros like you find video marketing is a good fit because it lets you show off your listings and professional knowledge equally. Videos work well on mobile devices, gives your website the "action" still photography does not, and provides additional content for you to share socially. 
Build Trust, Create Brand Recognition & Convert Clients
According to a Virtulets.com, 73 percent of homeowners say they are more than likely to hire a listing agent who uses video to market their homes.
Today's modern real estate client demands technology whether buying or selling a home. There is no argument video marketing is an essential part of your total online marketing strategy. Video marketing allows you to make a more personal connection with your clients.
Videos created correctly gain you favor with your clients and Google. However, done poorly and they could become an obstacle for success.
We know you've got plenty of competition getting the attention of buyers and sellers. And while marketing your real estate business continues to bring more clients to your door, who will be spending time with those clients if you're making videos, posting them to your website and YouTube and sharing them socially. A Catch 22 wouldn't you say?
Properties in Motion® Lets You Spend Tim Where It Means the Most
Delta Media Group has something to make your first steps into video marketing can be a success:Properties in Motion®.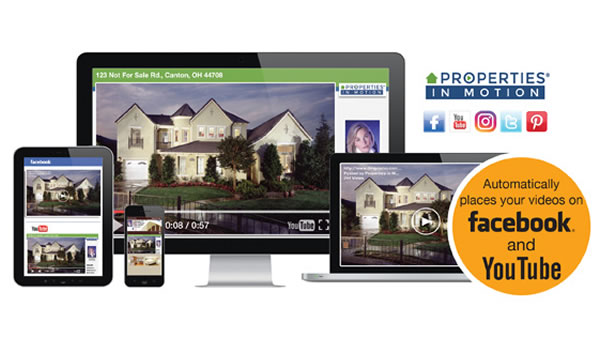 Properties in Motion® is a hands-off, automated listing video solution that does all of the work for you.
Properties in Motion® receives property listing data directly from the MLS, creates, an HD-quality voice-over video is created and published to YouTube™, Facebook, and your website. We do all the work, so you don't have to.
Did you know it is 50x easier to achieve a page 1 Google ranking with video?  Properties in Motion® provides the power of video and combines it with the intelligence of Delta Media Group's online marketing pros to get your listings top-notch search engine ranking results.
Delta Media Group believes in the power of video marketing as part of your total online marketing strategy. Contact us at Delta Media Group to learn about the power of video marketing for the real estate industry.