It's for your clients. It's for your security.  It's for Google.
Our team heard "rumblings" as early as two years ago from Google strongly "advocating" website owners move to HTTPS encryption to make the Internet secure and protect the privacy of your users. 
Following Google's guidelines, Delta Media Group moved a large number of our brokers to an HTTPS site protecting their site security, user privacy, rankings, and client trust. 
However, if you have not acquired an SSL certificate, you may have already noticed Google has flagged your website as "Not Secure" in Chrome.

How to Know if Your Website is Secure or Non-Secure
A security oversight could potentially discourage visitors from using your website, in the end, causing a decrease in rankings, traffic, and leads.
Look at the URL of your website.  If it begins with HTTPS instead of HTTP, no problem—you're good to go!  The "S" in the HTTPS means the site is secure using an SSL Certificate.  The SSL Certificate secures data as it is transferred from your browser to website server.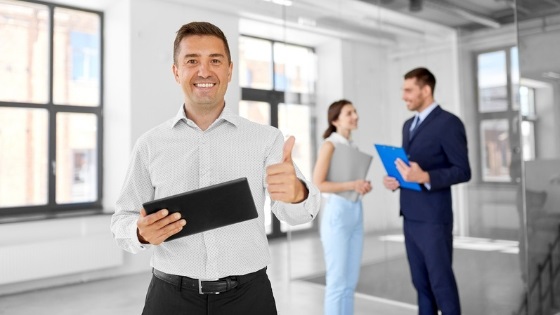 Protecting Your Clients—and Yourself
Not only does a secured website prevent you from being "called out" by Google, but it benefits your real estate business in many ways:
Improved Rankings in Google - Google has announced that site security will be a factor in search results. If your website is HTTPS, you may receive a boost in rankings and an advantage over a competitor's website that is not.
Encryption - HTTPS encrypts sensitive information that is collected from site visitors which is only intended for the site owner. Sensitive information is encrypted through a transmission so that it cannot be intercepted and misused.
Security - HTTPS (Using Wildcard Certificate) will protect your site from phishing and scams. Keep their information safe and out of the hands of hackers with HTTPS.
Trust - Displaying a lock or secure icons builds trust with your clients. Increasing trust leads to increased conversions.
Adding Brand Power - Potential sellers (and buyers) will get to know you as the tech-savvy REALTOR® in town. You can "brag" that you've taken extra steps to secure their privacy (and comfort level) by making yours a secured website.
Make Your Website a Safe Place for Your Clients
Contact us to take full advantage of HTTPS for your website and to add that extra layer of security for your real estate clients.