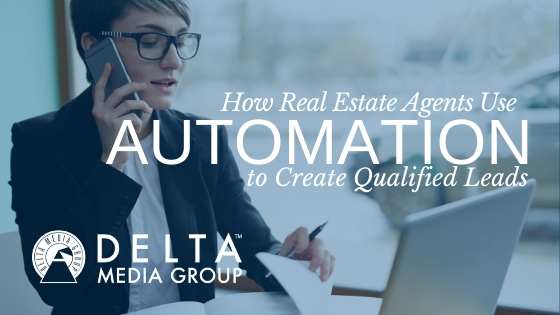 Customer Relationship Management software transforms the way you do business. Our CRM software is the Pipeline Manager found in DeltaNET 6, and it has been designed for the real estate professional to make your life easier.
A CRM automates workflows throughout your day so you can perform your job faster, easier, and more efficiently. You'll no longer need to spend hours every week, determining where your leads stand in their home buying or selling journey.
What's more, you'll end up with a higher quantity of qualified leads. Pipeline Manager helps you build a repeatable, reliable process for attracting, qualifying, and converting more leads overall.
CRM is particularly effective at keeping you "top-of-mind" and establishing you as a trusted local real estate expert. It may take months for leads to move forward on their real estate plans – but once an agent adds a prospect to their CRM, they can receive ecards & flyers to help them stay motivated. Pipeline Manager provides a full suite of efficient follow-up technologies.
Let's look at some of the ways sales associates are using CRM for lead generation.

Customer Relationship Management Puts Digital Marketing Automation at Your Fingertips


With our CRM, you have the opportunity to provide every lead with a personalized experience – without agonizing over every little detail.
Delta Media Group is the #1 name in digital marketing automation for the real estate industry. Our techniques and technologies will help you build your practice while achieving the work-life balance you want.
Contact us to get advice direct from our marketing team.