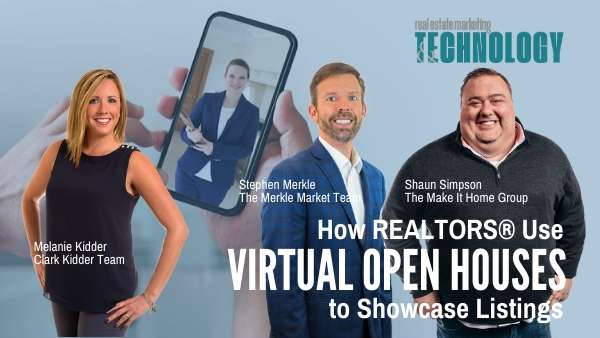 With the coronavirus pandemic hitting its stride this spring selling year, it comes as no surprise the real estate industry has seen an enormous spike in demand for virtual home showings—some in the triple digits. 

Sales associates with a mindset of adapting to change and adopting new technologies—like virtual open houses and showings—are paving their ways to future success.

Shelter-in-place orders and social distancing haven't necessarily lessened the interest of would-be buyers to shop for a home or sellers wanting to keep the ball rolling toward the sale of their homes. 

Consequently, sales associates embracing today's real estate market are incorporating virtual open houses to keep their businesses growing and provide more modern service to their clients.

The Power of Virtual Open Houses and Showings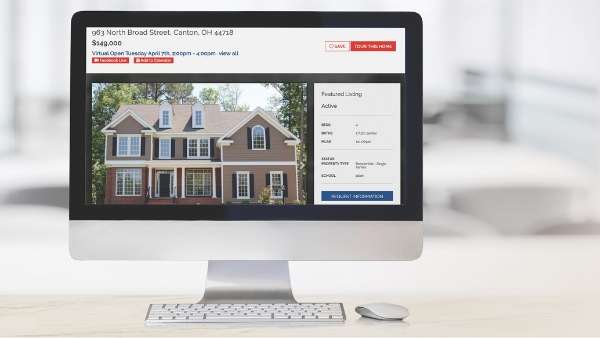 Virtual open houses and showings allow you to lead a tour of the property in real-time or pre-recorded and released at a specific time, answer questions, safely build face-to-face relationships using technology, and get buyers excited about the potential of the home. The key is for sales associates to adopt these new tools, and put them to work for their clients.

Delta Media Group has the tools and training needed to roll virtual open houses into your real estate business so you can schedule, promote, and hold home tours remotely.
Here's what you can expect:

Buyers Can Easily Schedule Virtual Tours
Buyers can schedule a virtual tour through the same forms that they would use to schedule an in-person tour. They select the date, time, desired form of communication, and the app that they want to use for the tour. From the sales associate's perspective, the notifications for tours will look the same as in the past, just with a virtual showing instead of a traditional one.
Scheduling a Virtual Open House in the DeltaNET
Scheduling a virtual open house is similar to what sales associates are used to when scheduling a traditional open house in the DeltaNET. You can easily set a date, start/end times, choose which sales associate will be hosting, and input the web address link for your virtual open house. Then, when a client visits the listing page, they will see a notification for the virtual open house at the top of the page.
Promoting a Virtual Open House
Promoting your virtual open house through Facebook posts and ads will use the same interface that you're already familiar with in the DeltaNET, with additional options to indicate that it is virtual instead of in-person. You choose when you want the ad to run, and where it will be seen. The customer will be able to see that it is a virtual open house, and will be directed to instructions for the open house when they click the link.
Using Virtual Open Houses and Virtual Showings in Your Business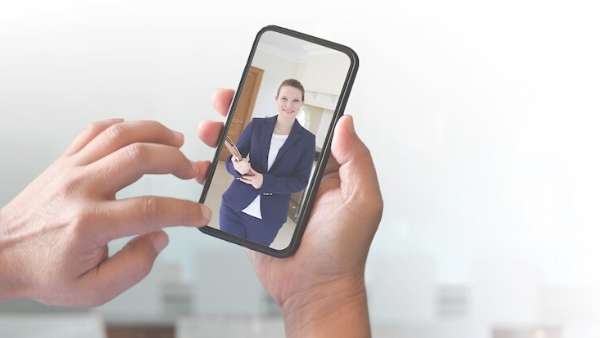 We recently spoke with three Delta Media Group Sales Associate clients during a live webinar to learn about their experiences, successes and hurdles hosting virtual open houses and virtual showings for their clients.
Here's how they are using virtual open houses and showings in their real estate businesses:
Melanie Kidder, Cutler Real Estate
Clark Kidder Team - clarkkidderteam.cutlerhomes.com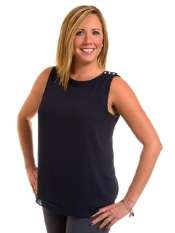 "Our firm holds open house blitzes. We had our open house scheduled the same weekend we were not sure what was going on with COVID-19. I decided to hold the open house.
It was open; however, there were only two groups that came through live. I started thinking, 'Okay. I'm going to try to do this virtually.' Our company suggested trying it. Once the actual open house was over, I went live with a virtual open house to get as much information out about the house to as many people possible. So after I did the live Virtual Open House, I had probably almost 900 views on the live video from that was probably only a couple minutes long.
I used Facebook Live from my business page to run the event.
Something that I think is important when you're doing a video is to show off your personality. I start my videos by introducing myself, and then I move through the home—because, on Facebook Live, you can. You can have the camera on you, then you just push the button, and it goes back to where you can see the house.
I found it helpful to do research and have notes about all the updates the owner did, information about the local school district, the community, the parks that are nearby, so I can share it with people as I walk through the house.
I guess you can...I've taken advantage of Facebook Live as more or less of a virtual walkthrough. As you know, with Facebook Live, you can see who is popping up during the tour and talk with them right then. You can answer questions and respond to questions. Typically, people make comments like "it's a beautiful house" rather than ask specific questions. You'll also see emojis like a thumbs up, heart, or like."
Stephen Merkle, Cutler Real Estate
The Merkle Market Team - smerkle.cutlerhomes.com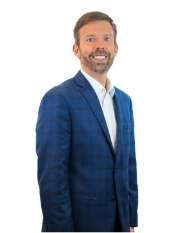 "I recently scheduled my first virtual open house the first week that Stay at Home order was implemented. I told our seller that we would promote it on Facebook and utilize the tools that our internet vendor has provided with e-cards and other useful tools such as virtual open house banners on our featured listing page.
If you think about the virtual open house, there is some difference in promotion as far as on Facebook and online promotion through other social media channels. I also think there is a huge opportunity to engage your sphere of influence through the use of e-cards.
So, I sent an e-card out to my sphere of influence who I already have uploaded into our CRM and just invited them to take a look at it. It's my first ever virtual open house. This might be the new norm, come, and experience it. Even if they're not interested in the property, I'm happy to answer any questions that they have regarding the real estate market as a whole. I'm looking at it as an opportunity to connect with not only buyers but my past clients as well.
Other advice I might offer is not to be too salesy and be sensitive to the underlying feelings going on in our communities right now.
I've seen a lot of self-promotion on Facebook that's more look at me, I'm still doing business,' or it can be construed that way. You don't know if there is somebody in the community who is upset that they aren't considered an essential service and can't be working. I'm afraid of the backlash that we can receive if we come across as being too aggressive in self-promotion and not being sensitive to some of the community issues that are out there right now."
Shaun Simpson, Cutler Real Estate
The Make It Home Group - makeithomegroup.cutlerhomes.com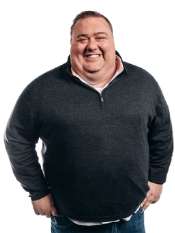 My team has recently started doing Facebook Live virtual open houses. I would say it's been a learning experience. The very first time, we started by just throwing one out there and walking through the house, and hoping some people join.
I think our most significant learning experience has been the need to preplan. I understand the importance of in-game experience, but if you preplan, it starts by getting some people you know to join beforehand. Have some questions mapped out, have a game plan ready, almost like you would do any type of interview, any type of movie, and you have a storyboard ready to go. Plan it with announcements, advertise those announcements. Get the people you know that are attending to participate in some interaction, so it's not just a generic video walkthrough that you can see without doing Facebook Live.
Initially, we promoted live events on our Facebook business page and shared them to our personal pages.
I've learned it's best to run it from a personal page and share it to the business page. We set it up as an actual event that you can advertise beforehand, opposed to just randomly going live, and then you can set that live, that way, it's something that people can click on that event and see beforehand.
One of the hurdles we faced was familiarity with virtual open houses. I know people are very familiar with an open house on Sunday at 1:00, Sunday at 2:00, where they can walk into a home and see it. So the target market is a big issue. If you're going to advertise it, you got to get it in front of more people than your friends, and how do you go about doing that, whether it's through other association groups and other agents being able to see it as well.
So promoting it and having people familiar with the platform is one hurdle. Multi-platform use is another issue that I've experienced. Obviously I think most people are focusing on the Facebook aspect of virtual open houses and showings. Facebook is one avenue. Now, we need to take the same concept and share it on the Twitters and the Instagrams of the world. There's quite a bit of an audience out there as well.
A third hurdle is to be sensitive to the issue our country is experiencing with COVID-19 and its impact. We don't want to act like we think that real estate is above and beyond the current situation we're in, but at the same time, we need to serve and provide that opportunity to our clients and to other people's clients.
So to be able to portray this as something that is an opportunity to see a house without exposing people to a potential risk, as opposed to being overly business-focused and opportunistic is important."
Virtual Showings in Your Neighborhood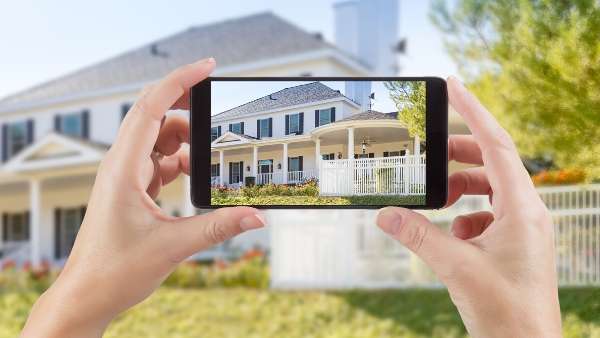 Virtual showings were gaining popularity even before COVID-19. They provide a full first-person, virtual face-to-face tour of a property, including panoramic views of all of its rooms and surroundings. Would-be buyers explore the property at their leisure or join their sales associates via built-in videoconferencing for the true "guided tour" experience.
Even in the best of times, virtual showings are a wise move by allowing you to reach more people with each listing. You can serve those whose hectic schedule means they might otherwise not have the time to see a property in person. And more attendees means more leads.
Virtual showings and virtual open houses are exciting for everyone. So, what's slowing adoption?
The simple answer is perceived complexity.
Initially, virtual showings meant hiring a professional videographer, then stitching together a presentation from a whole series of unrelated software packages. This added expense and uncertainty to the process. Some real estate pros simply didn't have that kind of time to "wear another hat."
Today this is not the case. Technology has rapidly evolved, and every sales associate has access to easy-to-use technology that makes doing virtual showings and virtual open houses simple.
The only thing lacking today is the sales associates learning how easy it is for them to create, host, and now promote these virtual events.
Virtual Showings Have the Potential to Differentiate You
Despite all the economic uncertainty that comes along with the COVID-19 outbreak, historically low mortgage rates can still drive interest in buying – sometimes, without even visiting a home.
Sales associates must adapt! Now is the time to learn how easy it is to use this technology.
One of the best ways to serve your community – and yourself – in a time like this is to adopt virtual open houses and showings. They are safe, effective, and great for buyers and sellers alike.
There will be a time after coronavirus. Things will start to go back to normal. Sales associates who embrace Virtual Open House today will be better prepared for whatever tomorrow brings.
Not receiving a copy of Real Estate Marketing & Technology magazine? Click here to subscribe.