Get Started with Text Messaging for Your Real Estate Business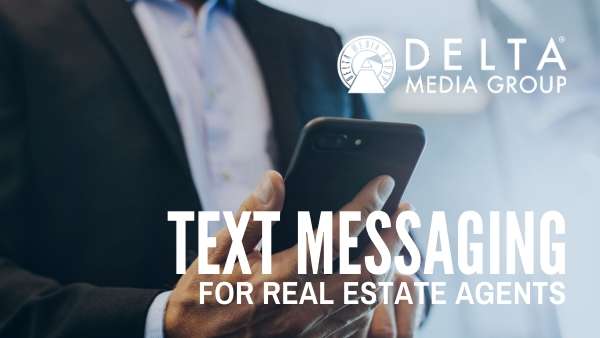 Real estate is a time-sensitive industry.
People expect quick, substantive responses to their questions; however, many would-be clients prefer not to communicate by phone call. They want to be reached in a way that's most convenient for them.
It's a given most people check their smartphones regularly throughout the day. That's why real estate professionals choose text messaging as a reliable tool to communicate with clients.
Here is a simple guide to text message marketing for your real estate business.
Create an Easy Point of Contact and Quickly Follow Up with Leads
When someone demonstrates interest in your business, it's crucial to be able to respond quickly and in a way that's convenient for them. Some potential clients find phone calls impractical due to their busy schedules, while others simply prefer to communicate by text whenever possible. Reaching out via text allows you to create a point of contact, without forcing them to block out time for a call. Once you've made contact, it's easy to set up a meeting or continue the conversation in whatever format is most convenient for your customer.

Send Listing Info to Create Interest
When you have a listing that would interest a buyer, texting allows you to communicate the relevant info quickly and clearly in a format that is easy for the buyer to save. Allow buyers to opt-in, and send listing data automatically via text. Then when the buyer gets home or has a moment to look at their phone, they can easily find more information on the listing. A text can quickly lead to an appointment for a showing if it's a listing that catches the buyer's eye.

Schedule Showings, Coordinate Meetings, and Provide Updates
Why wait until both parties have time for a call to set up showings or coordinate meetings with your customers? Text messaging allows you to schedule or confirm appointments without the wait. You can also quickly remind clients of any upcoming appointments, or let them know when you'll have time available in case they have a need. Provide sellers with updates on your progress, and remind them of any important upcoming deadlines or milestones.

Keep in Touch with Clients After Closing to Request Referrals, Reviews, and Feedback
Losing touch with clients after a sale is complete means losing out on a valuable relationship, the referrals they might supply, and feedback that could help you grow your business. Text message marketing is a convenient option for keeping in touch and reminding your satisfied customers that their referrals would be welcome. It's also an excellent opportunity to request online reviews and testimonials, which are critical elements of a successful marketing mix.

Make Texting Work for Your Real Estate Business
Text messaging works best when it's integrated into your real estate CRM, and used as part of your larger marketing plan. Delta Media Group integrated SMS text message marketing into the DeltaNET 6. It's waiting for agents just like you to capture more leads and grow your customer base.
When you're ready to take your marketing to the next level, our experienced team is here to help. Contact us to learn more about text message marketing, and all of the tools we can provide to help grow your real estate business.