Arizona Best Real Estate is #1 in Relocation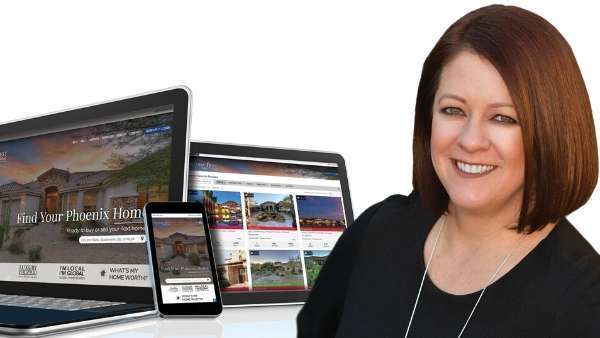 Aaron Geh, Head of Business Operations - Digital Marketing at Delta Media Group, sat down with Allison Rybarczyk, Relocation Director for Arizona Best Real Estate, for a recent Real Estate Marketing and Technology magazine article.
When Arizona Best Real Estate partnered with Delta Media Group in early 2019, their reputation for unparalleled relocation services preceded them.
Founded in 1987 and headquartered in Scottsdale, Arizona, their business model can be best described as a relocation company with sales associates.
As an independent, family-owned real estate firm, the company, led by David and Charmayne MacIntyre, has deep roots in the relocation business traced back to RELO, better known as today's Leading Real Estate Companies of the World® (LeadingRE). Their membership in LeadingRE is an essential part of their success that has enabled them to grow network partnerships successfully, leverage their training platform, and gain better insights into technology.
Arizona Best Real Estate has secured the #1 spot for Corporate Relocation over the last five years from Ranking Arizona. It has been recognized for their participation and performance in relocation through LeadingRE. In fact, over the last three years, they have won five 'Award of Excellence' awards and in 2018 the Sapphire Award.
Even with their previous success, they realized that their website and technology needed an upgrade. They not only needed to communicate better with their sales associates, but they also needed tools for their sales associates to better communicate with their clients.
"After an initial conversation, we soon realized that Delta Media Group was so much more than just a website and tools provider," says Allison Rybarczyk, Relocation Director for Arizona Best Real Estate.
"Delta Media Group was able to provide the tools and flexibility to make sales associates relevant in a competitive landscape. Our partnership with Delta Media Group has improved our communication with our sales associates and given them helpful tools and resources to take their business to the next level. The entire team has been incredibly responsive and supportive," continues Rybarczyk.
Not receiving Real Estate Marketing and Technology magazine? Click here to register for a free subscription.