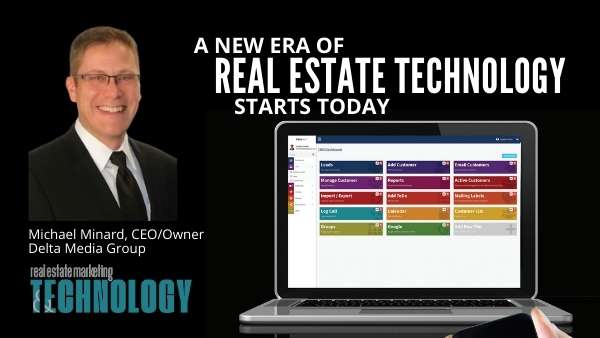 I must admit that I am hesitant to write this article and share my thoughts because this concept has been abused far too long in the real estate industry. With that said and out in the open, I truly believe that we are entering into a new real estate technology era.
Before you completely discount what I am saying as marketing gobbledygook, I ask that you consider my thinking.
As I continually look to the future and plan the technology vision of the Delta Media Group platforms, such as the DeltaNET, I know that, from a technology standpoint, we are on the verge of monumental changes and advancements. These changes are happening right now because of the maturity of some platforms (for example, the DeltaNET is 26 years old), the maturity of computing platforms in general, coupled with a future-looking vision, and the ability to execute on that vision and bring products to market.
Real Estate Technology - What's on the Horizon?
Putting myself outside of my technology mind for a moment, let's consider what I see coming immediately for real estate professionals. What does this mean for the everyday user of the technology?
Three things on the horizon.
Better Real Estate Technology Adoption
Everyone is pushing for better adoption, but it seems so elusive unless you automate everything and then chalk up that automation as adoption. I call these adoption numbers "fake" adoption rates. What real adoption looks like is, yes, automation of mundane, repetitive tasks that no sales associate wants to do anyhow. But what it also includes that the "fake" adoption rates leave out, are platforms that are so seamlessly integrated causes the sales associates to do more work in less time. The integration and automation also help the sales associates focus on the things they do best: relationships, market expertise, negotiations, and process navigation, at least needed outside of the coming automation advancements. All of this results in better adoption because technology is helping!
More Time
A result of technology and integration of that technology is that sales associates will have more time to do things, and yet they are getting more done at the same time. This result is partially accomplished by helping the sales associates focus their time wisely. I hear continually from business owners how they wished they could replicate their top salespeople. All of us try. Very few succeed. When there is success, it is generally because a specific activity is followed. More time allows sales associates to focus on the action they need to take. We may not make all sales associates top sales associates. Still, we can, through technology advances, help all sales associates focus on important activities while simultaneously providing them more time through the integrations and automation.
More Transactions
Through the help of Artificial Intelligence (A.I.) and Behavioral Intelligence (B.I.), we will see sales associates doing more transactions, if they want. Gone are the days of having "dumb" newsletters going out to clients and prospects. What we have today, right now, at least within the DeltaNET, are behavioral driven newsletters and actions plans powered by A.I. Unfortunately, in the past few years, you have been the target of some very misleading marketing by some technology firms that would promise A.I. driven "stuff" that was going to change the way you do real estate. It promised more income, more sales, more market share, more retention, blah, blah, and blah.
Meaningful A.I. is here right now. Delta Media Group integrated A.I. within the DeltaNET several years ago, but I have been hesitant to use the phrase because of how abused it was. However, I am telling you that A.I. is fundamentally changing things quietly in real estate, and the ending result will be more transactions on a per sales associate basis. This change is all caused by technological advancements coupled with deeply integrated platforms.
These three outcomes will be fantastic for sales associates. I believe they will happen over time and will be almost unseen to those going through the change. We will also see other changes as a result of the technology, but those are three significant changes that really do affect sales associates.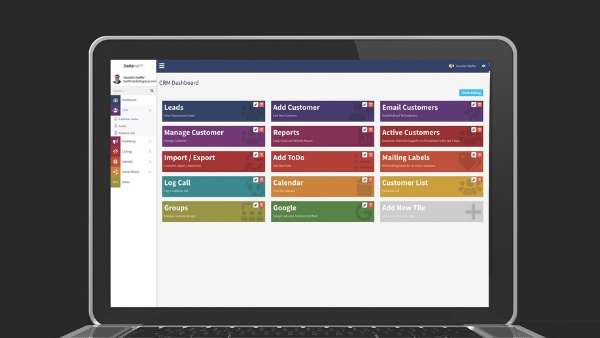 So, how soon will these changes happen?
These changes are happening now! In September 2016, I set out to build a technology platform that could run an online digital real estate brokerage. I firmly believed at the time, and believe more-so today, that bricks-and-mortar real estate firms, coupled with the right technology, would be the winner in the real estate industry. I also predicted at the time that the online-only real estate firms would be forced to move into bricks and mortar offices, which they have!
The opportunity I saw in 2016 encompassed maturing and continually evolving platforms, coupled with deep integrations with other platforms, the advancement of A.I. and B.I., advancing business automation and the computing horsepower to deliver those platforms into the hands of sales professionals.
To put this into perspective in less than four years, Delta Media Group has gone from DeltaNET 4 to DeltaNET 6 with two massive upgrades and no functionality loss and massive functionality additions. We went from having a handful of integrations in 2016 to over 150 platform integrations and multiple open APIs for the DeltaNET platform today. We went from updating MLS data every few hours to updating MLS data every 5 minutes in most cases. We have launched multiple A.I. and B.I. features within DeltaNET 6. And, there are thousands of other features and updates that we have launched in the past 44 months.
With all of that said, our pace of product advancements and development has been continually increasing year-over-year, helping us push the industry further ahead even quicker.
What this means is that these advancements will continue to evolve and pick up the pace. We are indeed in a new era of technology in the real estate industry.
Where are we going from here, and where is the DeltaNET headed?
First, A.I. based behavior management of sales associate activity is critical. We have been working on it for over two years, and in a couple of months, you will start seeing some new features coming with A.I. driven behavioral management. This will be critical in helping sales associates do more intelligently.
Second, you will see much deeper integrations and more of them for intelligent business management. These integrations will help you save time, increase productivity, and offer more plug-and-play of third party systems, lessening your dependence on one vendor or another. You will also see more and more automation with these integrations of platforms.
Third, you will see easier to use systems requiring less and less training and less and less time to accomplish tasks. I genuinely believe that our patent-pending DeltaNET Quick Actions will fundamentally change how CRM is used. I am even predicting that due to DeltaNET Quick Actions, training may not be needed someday soon. Time will tell as we continue to build out DeltaNET Quick Actions in DeltaNET 6, but the early feedback and signs point to amazing things. I can't wait to see how this evolves.
Fourth, you will see more polish, customization capability, and seamless third-party integrations. We have already started going down this road heavily with Delta- NET 6, and we already have plans for significant advancements in these areas yet this year.
What does this all mean for the real estate industry?
Things are changing quickly. In 2016, all the talk was about the "digital brokerage" or the "online brokerage" and how they were going to change the industry. Now imagine that every single brokerage could be empowered to be the "digital" or "online" brokerage and have control over customizing the platform? That's where we are heading!
The real question is: "What would it mean for your business?"
---
Not getting your copy of Delta Media Group's magazine, Real Estate Marketing & Technology?
Sign up today. Your subscription is free.