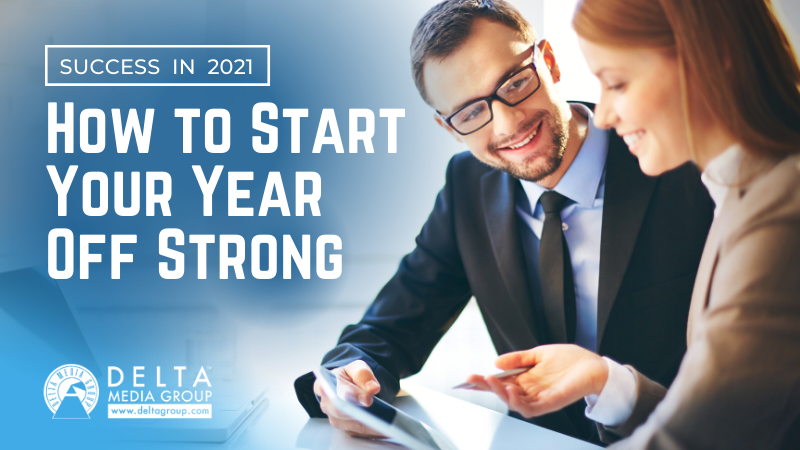 After a year that seemed like it would never end, 2021 is already steaming ahead. Before we know it, the holiday season will be just around the corner once again. But is your year off to a strong start? It's a question all real estate agents must ask themselves. There are dozens of proactive measures real estate agents can take to ensure that they're moving in the right direction — but there are also a few pitfalls that should be avoided.
4 Do's & Don'ts of 2021
Even though we're into January, it's not too late to start the year off on the right foot. There are plenty of realistic and attainable goals that you can achieve if you start working on them now. Here are a few tips for making sure 2021 starts off strong.
DON'T: Rest on 2020's Success
While we should acknowledge any achievements made during the pandemic, we also should understand that this year's success is not guaranteed. To make 2021 just as notable, you need to look at this year as a brand-new chapter.


DO: Keep the Momentum Rolling
It's time to double down on your marketing efforts right out of the gate. Email marketing should be at the top of your priority list, as well as learning how to leverage social media to engage your market in meaningful ways. Throughout all your decision-making, you should consult your marketing budget to make sure you're staying on track. Doubling down on marketing doesn't need to be costly; it just needs to be effective.


DON'T: Dwell on 2020's Missed Opportunities
There are always elements outside of our control, and the pandemic only increased these obstacles. Though some challenges were insurmountable, it won't help to dwell on these missed opportunities. 2021 is a fresh start.


DO: Learn from These Missteps
Don't ignore these missed opportunities completely, though. Take a moment to identify the root of the problem and learn from the challenge. You'd be surprised how much you can refine your skills, increase your productivity, and gain a greater share of the market when you work on yourself. For instance, avoiding distractions by eliminating them from your workspace will instantly improve your goal progress. Keep in mind that distractions can also be considered inefficient practices that waste more of your time than necessary.


DON'T: Rely Only on Old Tactics
In 2020, you had high points and low points, and certainly you've highlighted which strategies have yielded the best results. Though it's wise to employ these tactics again, you shouldn't rely solely on them to recreate your success.


DO: Up Your Game Through Learning
One of the best methods for upping your game and keeping your momentum rolling is to learn more about your craft. Read the latest articles about the industry and stay current on trends.


DON'T: Resist Technology
Technology will continue to advance no matter what happens in the real estate industry. Some of these technologies will be specifically developed for agents, while others will have practical usage for brokers despite being developed for a different audience. Regardless, these software and systems won't help you at all if you ignore them.


DO: Embrace the Latest Resources
Every element of your real estate agency can benefit from the latest technologies. Virtual tours and live-streamed tours of properties are almost essential for markets now, offering a safe way for your clients to view high-def video walkthroughs. A CRM that helps you generate and follow-up with leads is another must-have resource in your real estate tool chest. Consider visiting the websites or apps of your competition and see what tech resources they're using to fuel their success; you may be surprised to discover you're lagging behind with some of the latest features. Leveraging this technology, however, presents you with more time to devote to focus on selling.
No one knows what the real estate market will look like this year, but one thing is for sure: there will always be a need for a real estate agent. People from all walks of life will continue to buy and sell houses. The best way to increase your likelihood of having a successful year is to start putting in the time and effort in January. By acknowledging your agency's strengths, identifying its areas for improvement, and being receptive to new ways of pursuing your goals, your brokerage can begin laying the groundwork for a successful year.