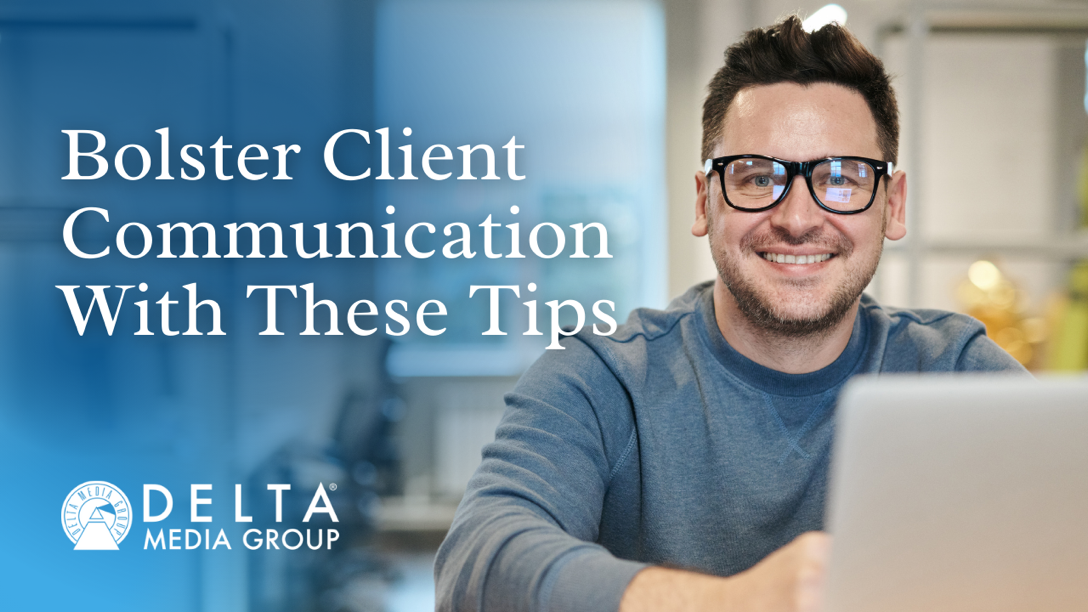 It's no exaggeration to say that client communication is the key to success as a real estate agent. Every client has their own needs and approaches real estate from their own unique perspective. No matter how much you know about local real estate markets or how much experience you have helping clients with real estate needs, your ability to share your expertise in an accessible, relatable way is crucial to building trust and developing productive, long-term business relationships with clients. We've got some tips to help you improve client communication, save time, and earn more referrals.
Listen, Ask Questions, and Understand Client Needs
While there are always commonalities, every client is ultimately coming from their own unique place and has their own communication needs. A first-time homebuyer will naturally have different needs and questions than a client who has been through the process of buying a home multiple times in their life. That's why it's so important to listen intently, ask the right questions to find out where the client is coming from, and develop a deep understanding of what each client needs. The more you learn and the more you listen, the easier it will be to communicate effectively.
Make Yourself Available on a Variety of Communication Platforms
Availability is almost as important as honesty for effective communication, so make yourself available! Some clients prefer to communicate through traditional means, some through technology, and some with a mix of both. Whether a client wants to communicate by phone, video call, text, email, or social media, it's important to make yourself available seamlessly on the communication platforms that your clients prefer to use.
Lean on Your Real Estate Expertise to Make Key Concepts Relatable
Your real estate expertise and all of the experiences you've accumulated throughout your career should be major assets when communicating with clients. You can use that experience to help explain challenging concepts to clients and show them that you understand their needs. Sharing stories is a reliable way to build rapport while helping clients understand what to expect when buying or selling a home.
Keep Track of What You Learn About Clients
Your real estate CRM should be one of your biggest assets for improving communication with clients. It's the place to store all of the information that you learn about each client, which will help you to better understand their needs and ensure that you always have key information available when you're communicating with a client. With a powerful all-in-one solution like DeltaNET™6, you can easily store, organize, and access all of the data that you need to better serve each client.
Know When, Why, and How to Automate Your Outreach
When a client is deep into the process of buying or selling a home, most of your communication is likely to be direct and personalized. But when you're communicating with a client who's still in the exploratory stages of buying or selling a home, automation can help you save time while effectively managing relationships. The right real estate CRM will provide a variety of options for automation, like drip email campaigns, newsletters, market reports, and targeted content to help clients understand their real estate options.
Learn to Get Key Information Across Quickly, Concisely, and Accurately
Your clients are busy and so are you, so it's helpful to learn how to get information across as concisely and accurately as possible. This is especially important when you're communicating via email or text. When sending a message in any text-based format, try to cut out unnecessary words, keep information as specific as possible, and explain concepts in a concise, accessible way. You don't want to leave anything important out, but clients will appreciate it when you make it easy for them to digest key information quickly.
Remember That Communication Doesn't End When the Deal Is Closed
It's so easy to turn your attention to the next client once one deal is closed, but your satisfied clients should be among your best sources of referrals. That can only happen if you keep the lines of communication open after the deal is closed. In the beginning, that communication may take the form of handling any leftover details, and asking clients for reviews/testimonials. In the long term, a mix of automation and personal outreach can help you maintain productive relationships with past clients.
The Process of Improving Communication Never Really Ends
The most successful real estate agents know that the process of self-improvement never really ends, and that's certainly true when it comes to improving communication skills. Make communication a priority by keeping up with the latest tools, tips, and tactics for effective communication. Better communication builds stronger relationships and ultimately makes your job easier as a real estate agent.