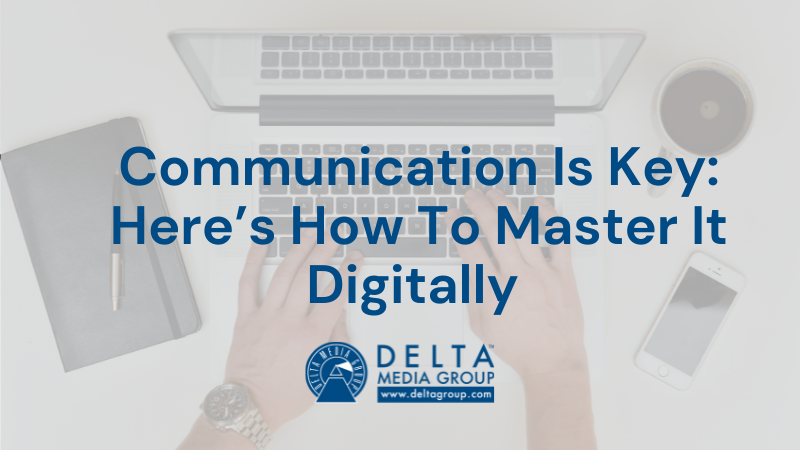 Communication is one of the most important skills for any real estate agent to develop, and there are more ways to communicate digitally today than there have ever been. Effective communication can make all the difference in landing a new client, building trust, and helping your current clients achieve their real estate goals. With young, tech-savvy buyers and sellers making up an ever-growing slice of the real estate market, mastering digital communication is critical. Here's how to communicate with confidence and what tools you'll need for the job.
Before we get into digital communication tactics, it's worth remembering some of the tried and true communication tips that apply to any situation. No matter how you're communicating, it's crucial to put the focus on the person you're communicating with, listen carefully, ask questions, and be responsive to their needs. Always aim to be courteous, punctual, reliable, and considerate of the client's time.
While body language doesn't matter in most forms of digital communication, tone does — especially for text-based conversations. Before you send a message, make sure that you're saying exactly what you're trying to say, and that your tone is appropriate for the situation. By remembering the basics for good communication, you'll be better prepared to master the many channels available for communicating digitally.
Mastering the Many Digital Communication Tools in Your Toolkit
With the basics out of the way, let's dig into some of the key tools that you'll be using to communicate digitally. Remember that it's helpful to make communication as seamless as possible and be available through a variety of digital platforms to suit the varying needs of your clients.
Simplify Communication By Leveraging Real Estate Tech
With so many different ways to communicate digitally, it can be easy to fill a bit overwhelmed with the possibilities. That's why it's so important to have the right real estate tech on your side, to streamline communication and ensure that you have the tools you need to build great relationships with clients. DeltaNET®6 is a real estate all-in-one solution that puts all of the latest tools at your fingertips, making it easier than ever to master digital communication.