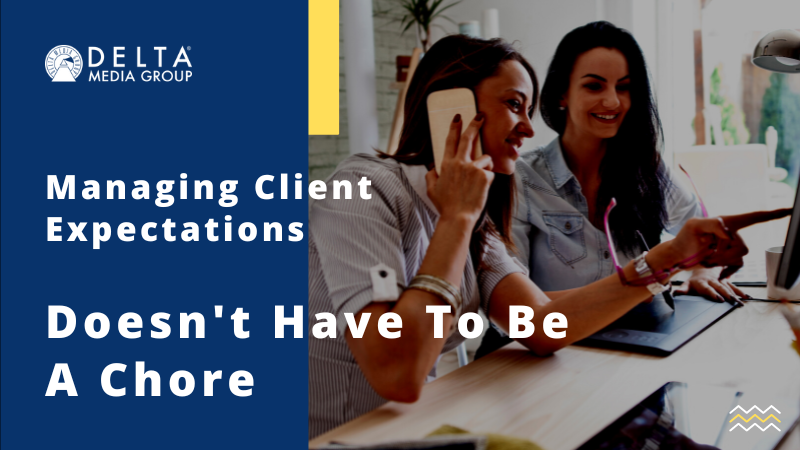 With so much to manage every day as a real estate agent, juggling everything you need to get done while managing client expectations can feel like a tall task. Time management is a valuable skill for any agent, and it's not something that you have to handle all on your own. There's so much technology available that can make your life easier, add value, allow you to meet client expectations, and save plenty of time in the process.
Educate Clients on the Topics That Matter Most to Them
Savvy, modern real estate clients crave data and strive to make informed decisions. While there aren't enough hours in the day for you to directly inform every client about every detail of every real estate market, technology can help you bridge the gap. Educating clients is easier when you're able to provide them with AI-generated newsletters targeted to their needs, along with key market data from tools like our automated My HomeFinder, Market Watch, and Seller Reports. These types of tools allow you to educate clients with dependable data and minimal effort on your end, which is key to managing time as an agent.
Build a Great Website That Serves Client Needs
Your real estate website is often your first point of contact with clients, but it can be so much more than that. When you integrate the right features, your website can be a resource that clients return to again and again throughout the process. It's a place where you can create content that informs, educates, and builds trust with your audience. It also provides an easy way for clients to browse listings, get to know neighborhoods, and discover all of the services that you offer. The best real estate websites have the dual benefits of educating clients and saving tons of time for agents.
Make Staying in Touch Easy and Convenient
Above all, clients want their real estate agent to be available. So much of their time is consumed by the process of buying or selling a home, so they want you to be available when they need you. But not every conversation requires a phone call or in-person meeting. Tools like SMS text messaging, bulk email blasts with templates, and instant messaging apps can help you provide the reliable access that your clients want while minimizing the time required for you to stay in touch.
Automate and Outsource Key Marketing Tasks to Leave More Time for Clients
Do you find yourself investing so much time in attracting new clients that there's not enough left over to serve your existing clients? Marketing is vital, but it can also feel like a chore when you have so much else on your plate. Leave more time for meeting expectations by automating some key marketing tasks and putting others in the capable hands of an experienced marketing team.
Email Marketing
Email marketing is one of the best ways to stay in touch, nurture leads, and keep your pipeline stocked well into the future. Of course, that doesn't mean you have to sit down and spend hours sending emails to potential clients. With smart email drip campaigns, you can automate your email marketing while still providing leads with valuable, informative content that speaks directly to their needs.


Automated Lead Segmentation
Automated lead segmentation may seem like a small thing in the grand scheme of meeting client expectations, but it can really save you time while also making your lead generation efforts more successful. Every bit of time saved adds up when it comes to providing the best possible service to your clients.


Building Your Social Presence
Social media is such a powerful tool for communicating with your clients and generating leads. But building a strong social presence requires a real investment of time. That's why social media marketing is a prime option to be handled by a marketing team that you trust. Rather than worrying about blocking out time for social each day, you can devote that time to your clients instead.
Listen, Learn, and Remember
Ultimately, meeting expectations comes down to understanding the needs of each client and helping them achieve their goals. Using an all-in-one real estate solution like DeltaNET®6 makes it easy to keep all of the client information that you need in one place and be ready to serve clients when they need you.
Choose the Right Tech to Make Life Easier for You and Your Clients
In the end, real estate technology is the key that unlocks more opportunities to meet and exceed client expectations. The right tech can make your life much easier, simplify time management, and help you provide the best possible service to clients. Why choose between meeting expectations and saving time, when you can have both?