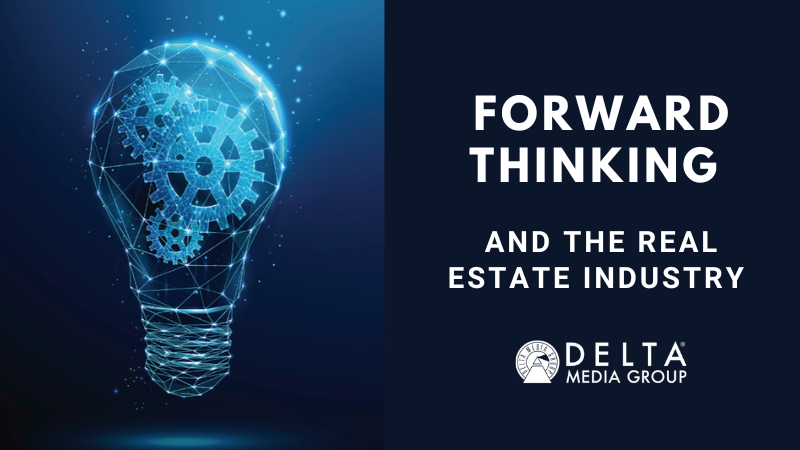 We all admire forward thinkers: people who envision what others are incapable of seeing.
When I think of forward thinkers, I think of people like Steve Jobs, Albert Einstein, Henry Ford, and Elon Musk, just to name a few. I still remember back in 1997 when Steve Jobs put an end to the Newton. I loved the Newton but didn't like how it had to be docked to a computer to synchronize all the data. Later on, when Steve Jobs opened up about why he put an end to the Newton, which was very popular at the time, he said that it was because he envisioned a device that could be connected wirelessly and synchronize wirelessly in real-time. And, since the Newton couldn't do this, it didn't make sense to him. That sounds funny today, but in 1997 it was crazy thinking, and Steve Jobs got blasted for getting rid of the Newton. We now know that he was envisioning something much bigger. That something ultimately turned out to be the iPod and then the iPhone. It was certainly forward thinking in 1997.
So, what does forward thinking mean to you and me?
For me, forward thinking is about all aspects of my business, including the products we develop and the market we serve. For you, I want to focus on forward thinking about our market: the general real estate market.
I recently had a conversation with someone I know that's in the real estate business, and we discussed how he believes that home ownership has dramatically changed for Baby Boomers. We also talked about how it will have big effects on the real estate market for the next 10 years because of all the conveniences available today. Think about someone in their 70s or 80s. Just five years ago, if they couldn't get around very well, they would most likely sell their home and move into some sort of assisted living facility. However, today, with the ability to have groceries delivered, see the doctor virtually, have medication delivered, meals delivered, etc., their lives are very different, and they have choices they didn't have just three or four years ago.
So much has changed in how people live, and those changes have lasting effects on the real estate industry.
I used to joke a few years ago that I'm not sure that homes will continue to need garages because of self-driving technology. Someday, I'm not sure exactly when, but someday when self-driving technology gets mature enough, many people will choose to no longer own vehicles because there will be ride-share services with self-driving cars. So, when this day comes, does it mean that the average suburban home no longer has a three-car garage and only has a one-car garage for the "classic" non-self-driving weekend vehicle? Will the homes have more living space?
Who would have considered that people would become interested in homes with two offices two years ago? Yet today, it's quite common for people to want a home with one formal office and another room (usually an unused bedroom) that acts as the second home office. This is because two people now work remotely instead of from office buildings.
I could continue giving examples, but what you and I need to do is look at all the changes going on around us and think about how these changes can affect the real estate market. Even though you may not be able to predict the future, just thinking about it on a regular basis makes you more prepared for the changes when they come.
To close out my thoughts, I challenge you to envision home ownership in the year 2030. What features does the home have? What services do the homeowners want? At what age are people buying and selling homes? Envision all aspects of home ownership in 2030, then envision what kind of business you need to have to serve the real estate market and how this may change the scope of your business.
One thing is certain: things are changing.