Turn Facebook Friends into New Clients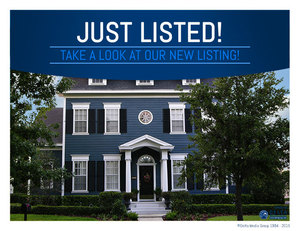 Realtors are some of the world's best marketers and extremely adept at knowing their existing clients and local real estate area.  Yet at the hectic pace today's real estate market is moving, it's tough to grow new clients and listings.
Facebook remains the largest social network site with over 1.3 billion members worldwide*.
As a marketing leader in your local real estate area, you understand the importance an active Facebook presence means to your business.
Delta Media Group's latest release, Facebook Connector, allows SEO customers to actively engage with clients through a one-and-done process done within the DeltaNet™ system.
Facebook Connector automatically shares new listing and open house notifications directly on your Facebook page. Set this feature once so your "Friends and Followers" can find your latest listings where they spend a good portion of their days.
Contact us today to find out how to get started using Facebook Connector.
View our Step-By-Step Process for Setting up Facebook Connector. 
* Field Guide to Facebook for REALTORS®