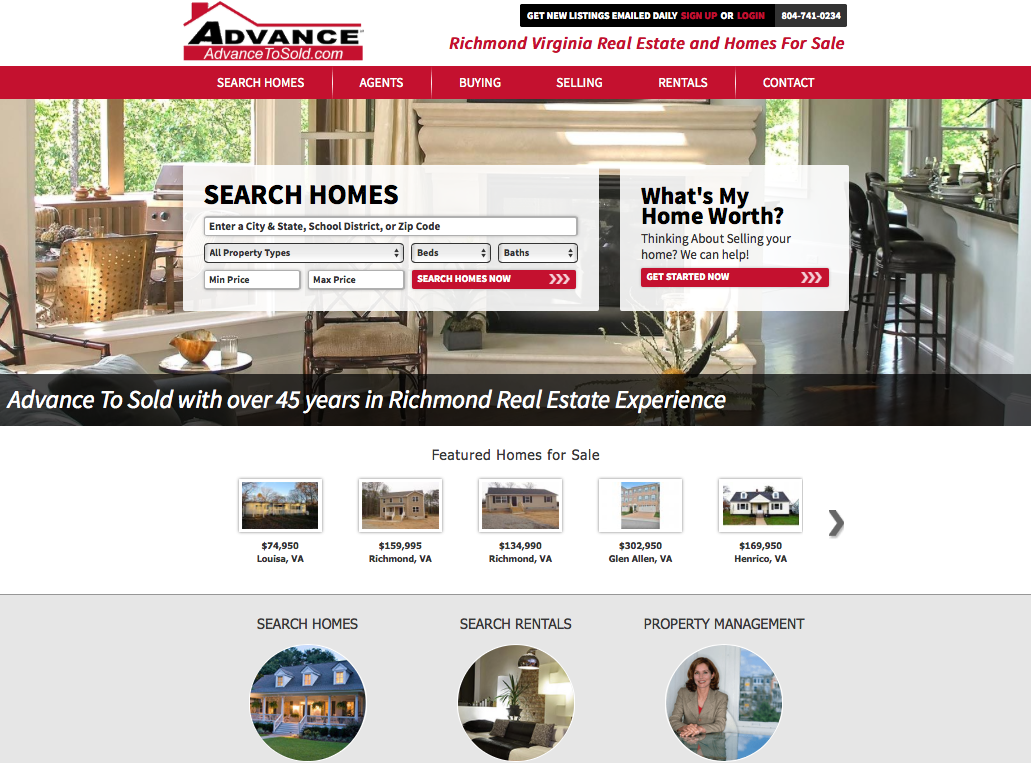 Delta Media Group is excited to announce that Advance Realty Specialist launched their new web site with Delta Media Group this week. Advance Realty Specialist is located in Virginia and serves customers in the greater Richmond areas. They are a full service real estate brokerage offering residential and commercial real estate services, property management, and home rentals.
Advance Realty Specialist has been in the industry for more than 25 years and was established in 1988. They are passionate about providing superior customer service to their clients and delivering results.
To find out more visit their website!