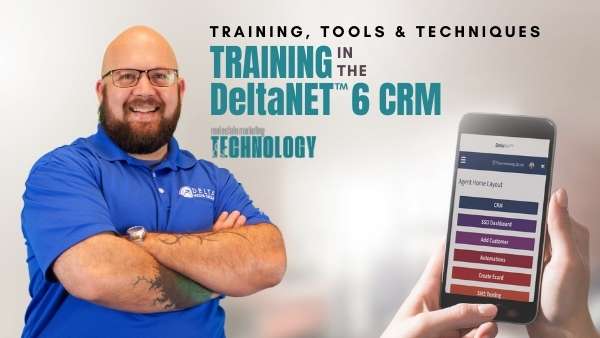 Being an effective trainer can be challenging in the best of scenarios. I won't dive deep into the art of teaching here (and make no mistake, it really is an art), because that's a very big topic in its own right, and I'm certainly not the authority there anyway. Nevertheless, in its purest form, I see training as breaking a complex action down into a series of easily digestible steps. Anyone that follows those steps can then perform that action, regardless of how complex it is.
But, what if you're training a group of people that could all potentially follow different paths to complete the same action. Not because there are several ways of doing the same thing (though there are), but because each user may have created their own path based on the workflow that best suits them. They may have even removed paths that were accessible to them at one point because, at the time, they believed they wouldn't need them. Those things are possible in the DeltaNET 6 CRM platform.
I don't want you to get the wrong impression. The degree of customization that can be allowed in the DeltaNET 6 CRM is one of its greatest strengths. Think about it. You can configure this interface that you use to run your business every day, in such a way that it only takes a click or two to get to the things you use the most while pushing the things you use less often into the background, so they don't distract you by cluttering up the works. Everyone could have their own experience and a workflow that fits their own unique day to day procedure instead of adapting that procedure to the process the interface forces them to follow. It's pretty cool for those using it. For those of us teaching it, however, it requires a different tact. That's where this article comes in. I'm hoping to point out some features and functionality in the DeltaNET 6 CRM that will make it easier for admins and trainers to get their users where they need to go to get the most out of the system as quickly and efficiently as possible. There may be a tip or two for the users themselves hiding in here as well.
First, if you're an admin setting up the DeltaNET 6 CRM at the company level, you can control the Tiles that appear on each landing page. This affords you the unique opportunity to train your agents to a workflow that you've created for them instead of the one we've dictated. If you see your agents getting the most day to day use out of the eCards & Flyers functionality, you can put a Tile on the welcome page (the first one users see when they log in) that goes straight there. If you want your agents to be able to get to their Open House Connector homepage with a single click, you can put a link to that page in the same place. You can even have tiles link out to third parties or leverage single sign-on functionality so they can log users straight into third party resources. If you build the workflow that makes the most sense to you, you'll find it that much easier to get your agents to understand it.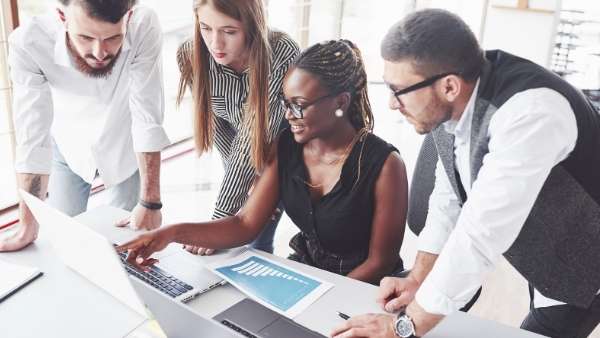 If you're allowing the agent to make their own customizations to their DeltaNET 6 CRM landing pages, that's where those different paths to the same functionality from one agent to the next might come in. For that, we've added some functionality that I practically live off of these days. We call it DeltaNET 6 CRM Quick Actions. For those who have been using the DeltaNET platform for a while, remember that Search field appears in the top left of the DeltaNET? It's always been there––even in DeltaNET 4, now that I think about it––but it wouldn't surprise me if you didn't remember seeing it. At the time, it didn't really do much that would make it a handy shortcut, so we didn't bring it up much. Well, it's a whole new animal in the DeltaNET 6 CRM.
Now, not only can you use that field to search for customers and agents, but you can use it as a shortcut to your own listings and even to specific pages in the DeltaNET 6 CRM. If you don't know where each agent put the tile that takes them to their notification settings page, that's ok. Just have them type "notification" into that field and click on "Notification Settings" from the autocomplete.
What's more, when you're setting up custom Tiles of your own, you can add keywords to them so that you actually determine what terms can be typed into that search field to bring up your Tile. For example, if you were using Office 365 to host your email, you could create a tile linked to the Office 365 login page. You could then attach to it the keywords, "email," "mail," "office," "Microsoft", and whatever else you want. Once you have that setup, a user could type any of those terms into that search field and be presented with your link to the Office 365 login page. The number one rule when training agents to use the DeltaNET 6 CRM is, if you can't find something, type it into the search box.
My next suggestion isn't even really DeltaNET 6 CRM specific or even specific to training for a variable system. Still, I think it's good advice for general training, so I wanted to include it. Train users to set up the automations. More and more, we want the DeltaNET 6 CRM to do the work for you. To that end, we're continually adding and enhancing the kind of functionality that only needs a little initial configuration before you can just let it run and do your marketing for you.
The Social Media Connector functionality just needs you to go to the appropriate settings page (that you can find through that DeltaNET 6 CRM Quick Actions search field) to sign in to your Facebook and LinkedIn accounts. From there, define the types of actions you would like it to post to those pages. Then you just let it run. Depending on the settings you choose, it will then automatically post new listings, sold listings, new blog articles, etc. to the Facebook and LinkedIn pages of your choosing.
You can provide similar instructions for turning on MCFL (My Customer For Life) to send informational articles to the customers in your database. Turning on eCard automations to do things like notifying your customers of new listings, congratulating them on being in their new home for a year, or even sending them a birthday card is just as easy.
You can also provide instructions for turning on campaigns and action plans to further maintain contact with customers via email or even SMS text messages and create reminders to reach out to customers personally to build and maintain that relationship. I don't know about you, but I love a thing that I can just turn on and let work for me. Someday I'll automate myself out of a job, and I'm not even upset about it.
Training for a system that allows for so much customization can be tricky. When you focus on the pieces that you control, find the paths that remain the same despite customization, and remember that, when all else fails, you can always provide URLs that link directly to specific pages, you'll find that it's not a difficult as it looks. Besides, if you see the value in some feature or functionality, you'll really want to learn it. Then, building your own workflow to use it looks like an opportunity instead of an undertaking.