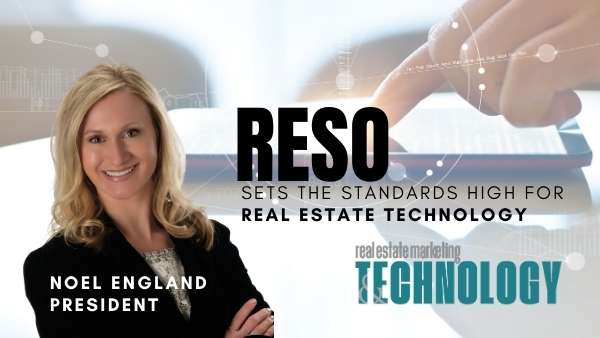 You might not think about it much when you're sending an email, designing your website, or working on the perfect home listing, but every piece of real estate technology has to work together to be effective.
When technology works, we never think about the thousands of ways apps "talk" to each other. Work that might seem simple s stunningly complex, and your computer can execute thousands of commands each second.
It can be fun to think about, but how does it all affect real estate?
Over the last decade, an explosion in new real estate technology has made it easier to grow your business and find the right leads for you. But none of it happened by chance: It all started with the work of real estate and technology professionals who decided to work together.
Not that long ago, there were virtually no standards for real estate Customer Relationship Management or many other tools we use today. All of that changed thanks to a single organization called RESO.
RESO Makes it Easier for Real Estate Organizations to Push the Boundaries of Technology
A few decades ago, engineering experts had to come together to define and refine email, websites, and other digital tools. The Real Estate Standards Organization (RESO) is a nonprofit organization that does the same thing for real estate technology.
RESO coordinates the efforts of member organizations across 500+ MLS systems, 1,000+ real estate associations, 35,000+ brokerages, and more than one million real estate experts. All these talents come together to explore new directions for industry technology.
Through a collaborative model that allows every enterprise to share its distinctive expertise, RESO creates "open standards" that enable different technology platforms, software, and services to work together.
The key is interoperability: Whether you're a broker, sales associate, MLS, or consumer, you can use the same set of easy, accessible tools. All the links in the technology chain recognize each other and work together. That accelerates buying and selling and helps real estate pros create value.
This also makes it much easier for real estate firms and those they contract with to develop innovative new tools that are guaranteed to work effectively in the real estate technology ecosystem. Existing tools are less likely to stop working in the future, and data security is easier to maintain.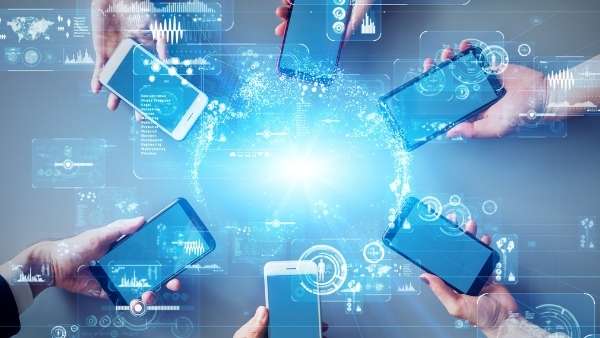 RESO is a Cornerstone of Real Estate's Synthesis of Technology and Real Human Relationships
These days, technology is the medium sales associates use to build important, long-lasting relationships.
You can't be on the phone or showing properties 24/7, but digital marketing tools like email and social media allow you to stay in touch. In turn, those tools benefit from machine learning and other enhancements that allow you to craft truly personal communications.
RESO is relatively recent, but its role in driving adaptation to new technology is indispensable.
RESO's idea originates from®the National Association of REALTORS®, the most respected professional body in U.S. real estate. NAR is already well known for its Code of Ethics and dedication to continuous improvement in the industry. In 1999, it took that a step further.
NAR leaders from around the country launched a new initiative to make MLS data easier to access and use. This laid the foundation for partnerships with technology leaders in software development, IT, and data security. Exchanging ideas revealed many ways that the MLS could be better.
In 2002, RESO was established as a NAR workgroup that began exploring more technology questions.
Its work resulted in the Real Estate Transaction Standard (RETS), a means of data transfer that made the MLS of the time more efficient, stable, and secure. RETS continues to influence technology today, even as demand increases and systems scale to serve thousands of more people each month.
In 2011, RESO became an independent, nonprofit organization. Some of its recent contributions include:
RESO Web API:

 

The successor to RETS, facilitating rapid data transfer
Data Dictionary:

 

A universal language for real estate industry data
Universal Property Identifier:

 

A global solution for representing individual properties
Unique Organization Identifier:

 

A universal key to all associations and MLS systems
Unique Licensee Identifier:

 

Efforts to create an accurate key ID for every U.S. real estate licensee
Thanks to RESO's distinguished members' efforts, development time for groundbreaking real estate features is faster than ever. RESO continues to orchestrate workgroups and induct member organizations with valuable expertise that shapes the future of real estate. Delta Media Group is proud to be one of those organizations. 
Since 2016, Delta Media Group Has Been an Active Contributor to RESO's Mission
Delta Media Group was one of the first organizations in the real estate industry to implement a RETS data feedback in 2001. We immediately saw the potential that emerging technologies held.
At that time, we were developing our flagship suite of products and services. Still, no one could have anticipated just how powerful and transformative digital technology would become.
Information technology is now central to real estate, and 2020 has accelerated that transformation. Through it all, Delta Media Group has been providing innovative ways for sales associates to achieve visibility into clients' needs and connect with them in meaningful, personalized ways.
In 2016, we officially became a member of the new nonprofit RESO organization. We also received a RESO certification in that year, reflecting our expertise and commitment to advancing real estate technologies. We look forward to a continued role as pioneers toward a streamlined real estate experience for all.
Delta Media Group Has Adopted the Latest RESO Standards With Great Results
Embracing the "next new thing" doesn't matter much unless it works.RESO's commitment to measurability means our team could see, through controlled testing and a structured roll-out process, just how much the organization's new Web API improves performance. We have already converted several clients to the RESO API. Combining it with our in-house processes, we've opened the door for our clients to perform their data updates in minutes – not hours. Today most feeds run at ten minutes or less using RESO API and RETS. And this is only the beginning. As RESO introduces more standards, Delta Media Group will be there to raise the bar on speed, efficiency, and security in fully realized products. RESO's program for the future includes expanded capabilities in areas like these:
BETTER INTEGRATION
New products will work instantly with existing ones, even in environments with heavy demand. This will make it easier for large real estate firms, for example, to use new capabilities without business disruption.

MORE ACCURATE DATA
Data analytics can help teams of all sizes recognize areas of improvement and opportunities for growth. New statistical tools, including AI-driven ones, will turn the growing tide of data into actionable insights.
FASTER TIME TO MARKET

 

The accelerated pace of development benefits sales associates who can use new capabilities to differentiate. RESO's platform will continue to help technology vendors identify needs from across the entire industry.
At Delta Media Group, we're excited about RESO and all it says about the future of real estate technology. The next time you use a great new app or the DeltaNET™️ 6 CRM, remember how organizations like these helped!