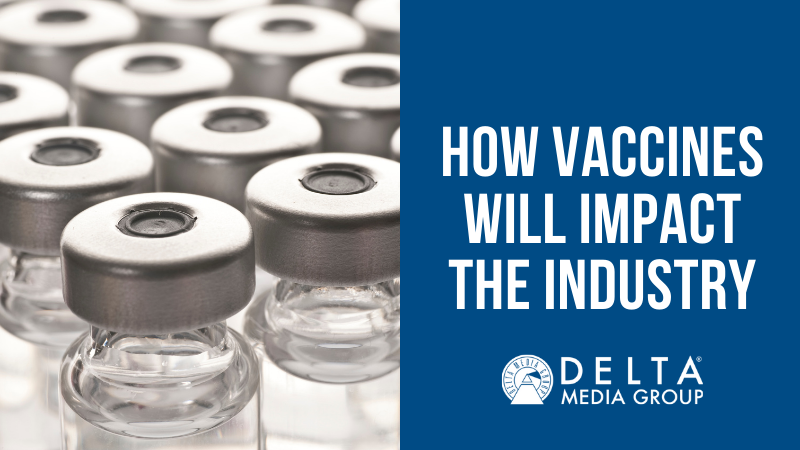 For more than a year, the world has awaited the arrival of a COVID-19 vaccine.
Thanks to the hard work of so many scientists and healthcare experts, not to mention an enormous logistical undertaking involving Americans from coast to coast, vaccination is finally materializing.
There are now two COVID-19 vaccines in wide use throughout the country, with a third entering circulation. More than 13% of all Americans have been vaccinated, with vaccination rates in some states reaching a third or more. While there are no doubt challenges still ahead, it looks like the worst is behind us.
The real estate industry was one of the first to begin responding to the pandemic. One could argue it changed the fastest, and perhaps even the most: to keep the industry from foundering, it was necessary to move it virtually in a matter of weeks, adjusting to public health guidance as researchers uncovered more data.
So, it's reasonable to wonder "what's next?"
Even as restrictions fade and more employees return to the office, it's unlikely things will return to how they were. New tools, new ideas, and even whole new business models arose from the pandemic. While some people will be glad to return to what they knew, old ways are by no means set in stone.
No one can predict the future, of course, but certain trends are already coming into view.
Here's what real estate professionals should prepare for as widespread vaccination continues:
Home Values Continue to Increase
At first, it wasn't clear what effect the pandemic would have on home prices. In most areas, prices remained steady or continued to climb, reflecting the fact that people need homes no matter what else is happening. As the economy rebounds, values are likely to hold an upward trajectory.


Interest Rates Begin Rising, Too
After reaching historic lows in the midst of the pandemic, interest rates are sure to increase as soon as it seems safe to do so without inviting inflation. This will tighten the market from the buyer side, forcing many buyers to keep a closer eye on their budget than they've needed to over the last few quarters.


Goodbye to Low Housing Stock
Sellers' behavior drove some of the biggest changes of 2020. Many sellers avoided crowds in their homes, so virtual tours took off like a rocket. Now, things are about to change again. Brace yourself for the clash between more active, motivated sellers and fewer qualified buyers!


New Construction Rebounds (Eventually)
Demand for new construction is also poised to take off due to pent-up demand meeting the economic recovery. However, it may take longer than industry-watchers would like. Builders often rely on a large and diverse contingent workforce, and it will take time for vaccination coverage to reach the majority of employees.


Fewer Conventional Offices, More Automation


Real estate has always been a nimble industry. Now, agents are learning even face-to-face client interaction is not always a "make or break" part of business. Remote teams have learned to collaborate effectively, and few miss their commute. The right technology will continue to save time and make a distributed staff model work.
To flourish, real estate agents will need to continue doing what they do best — adapting and adjusting to change. To learn about how digital marketing automation fits into your post-pandemic strategy, contact us today.