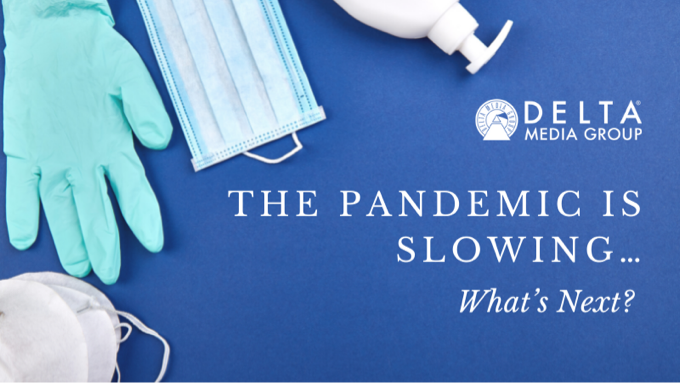 One of the most challenging eras in American history is entering a new phase.
The worst of the pandemic is hopefully over. Vaccination rates may be seeing a rebound as more people take action to protect themselves from new COVID-19 variants. But many areas of the economy are stuck in slow motion, and it has proven difficult to return to ordinary office life.
In this environment, it's no surprise real estate is still in an adjustment period!
There's no going back to the way things were, and the future is coming fast. The threat of infection may be waning, but structural changes will not end here. To excel in 2021 and beyond, estate professionals at all levels will need to adapt. The question is: where should they invest their limited attention?
Let's look at some of the forces that will continue to reverberate through real estate:
Changing Consumer Preferences Mean Digital Will Remain King
At the height of the pandemic, properties that may not have seen much attention in the past were suddenly hot commodities. Families needed separate spaces for everyone to use as home offices or classrooms. They were looking for broad entryways set apart from the rest of the home and kitchens with lots of storage space.
Real estate trends move on, of course. But what about clients' basic ways of thinking?
Virtual tours, a major adaptation to the safety risks of COVID-19, are here to stay. Not only are they convenient for sellers, but they allow buyers to extend their search radius without needing to travel. Virtual open houses even have the potential to displace traditional face-to-face tours in the long run.
Buyers now want a full video-based experience before they will even set foot in a home. For their part, sellers expect evidence their agent is doing everything possible for them, and digital provides the hard data to prove it.
The Overheated Real Estate Market Will Cool Down
Record low interest rates drove many Millennials, for whom homeownership was a reach, into the market. Even the younger Generation Z got in on the act. However, peak opportunity has now passed by. In many areas, homes are selling for far more than the market would normally bear and buyers are dropping out.
Research has shown that Generation Z is motivated to achieve homeownership earlier than their parents and perhaps even their grandparents. But now that the perfect storm has ebbed, they will need plenty of help from well-informed agents who know how to navigate first-time homebuyer programs.
At the same time, sellers who missed out on the frenzy will need to temper their expectations.
Precisely how the market adjusts will depend a great deal on the broader economic recovery. Agents need to tune into the specific forces affecting their markets, then let their brand and marketing message evolve to fit in.
Climate Will Become a Factor in Client Decision-Making
Properties that once looked like the ultimate luxury homes are less enticing when they're at risk of destruction every year. Wildfires, floods, hurricanes, and heat waves are making their presence known and beginning to influence buyers' thinking. Many sellers will uproot, moving across multiple states to reduce these risks.
No one can predict the weather, but it's crucial to prepare for tough questions if your market has been affected by hazardous weather patterns over the last few years. Your customers will look to you for an understanding of how safe their investment will be and whether it will be possible for them to truly enjoy the community.
Real estate agents with a broad network will have an advantage in capturing the cross-state economic activity most will not be prepared for. If long-distance moves have traditionally been part of your business strategy, now is the time to capitalize on the more strategic vision that younger buyers are bringing to the table.
Elders at a Crossroads in the Real Estate Market
Elders are traditionally more likely to see a home as a safe and reliable investment. Home equity is a major tool for a comfortable retirement. Seniors often downsize into a smaller home before retirement to further reduce their cost of ownership and ensure that their property matches their retirement lifestyle.
During the pandemic, a significant number of families bucked tradition by seeking larger homes suitable for a multi-generational lifestyle. Economic pressures on younger and middle-aged family members might continue to make this an appealing proposition throughout the economic recovery — however long it may take.
No matter what changes in the world of real estate, agents and brokers will be well-served by digital marketing automation that lets them achieve more in less time without sacrificing the personal touch. Delta Media Group makes it possible to reach more of your ideal clients. Contact us to learn more.