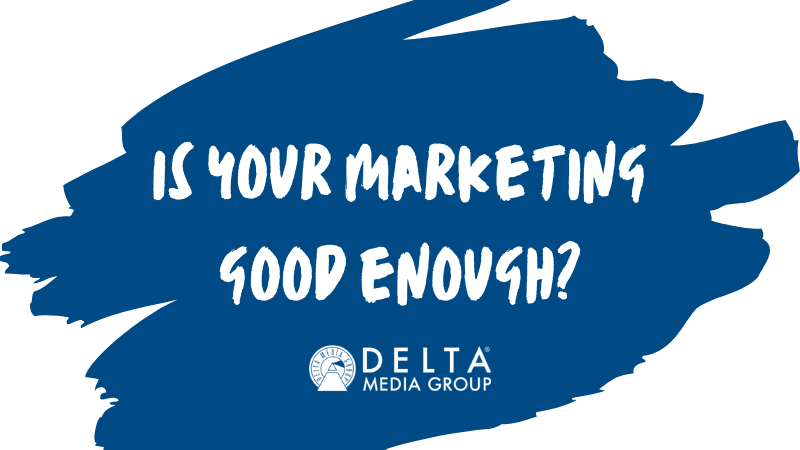 Marketing is often a challenge for real estate agents. It's notoriously difficult to be an impartial judge of your own marketing. That's true not only here in real estate but in virtually all industries. It's a problem faced by companies of all sizes, from solo entrepreneurs to Fortune 50 enterprises.
The crux of the matter is that marketing is subjective. You can develop a blog post, a video, or even ads that excite you, but have you stepped into the customer's shoes? Sometimes, even the best efforts can go awry. And that may lead to missing out on the value of a substantial part of your marketing budget.
Luckily, digital marketing can make the whole matter much easier to deal with.
There'll always be an element of "art" to marketing, but digital marketing is more scientific than ever. That's science in the literal sense: You make a prediction, test it, and gather data. There's more data available about the bottom-line impact of your marketing now than there has ever been before.
That has two powerful effects on marketing strategy:
You no longer have to "guess" what works, as you'll receive data within just a few days

You can continuously improve your marketing by focusing on what has proven results
Using Technology to Your Advantage in Real Estate Marketing
Real estate changed more than virtually any other industry at the outset of the pandemic. Professionals from all across the nation had to work together to develop new ways of thinking about and doing their work. It was crucial to protect both their customers and themselves.
At the same time, the way buyers and sellers approach transactions have also changed forever.
It was once unthinkable for someone to buy a home without setting foot in it. Now, these transactions take place routinely, especially when someone is planning a big move from out of state. A fast-growing population of younger buyers and sellers means more people are managing their home search online.
That has huge ramifications for your marketing.
Many of the trends unleashed by the pandemic will never be reversed. Instead, agents and brokers will be expected to adapt and incorporate new technologies in new ways. Technology is a key driver of your marketing success since you can see its results almost right away. By comparison, ad placements and conventional local media often provide no insight into whether or not you're getting ROI.
Let's look at some concrete ways you can boost your marketing results:
Balance Open Houses with Virtual Tours
In the "before times," open houses had the potential to surface several qualified buyers for each event. Open houses are returning as an important part of your marketing mix, but virtual tours are sought by nearly every buyer. Also known as "3D walkthroughs," these tours typically use a panorama of photos to create a robust digital experience. Buyers thousands of miles away can now see a home up close.


Capture Data from Listings, CRM, and Website
Each digital platform offers its own "analytics data" you can use to understand how people find you and what they do once they have. For example, the average amount of time people spend on a listing grants clues about which ones are most effective. By gathering and consulting your data regularly, you can be certain you're spending your marketing time and resources on the things that truly resonate.


Automate Digital Marketing for Better Consistency
To be successful, digital marketing needs to be consistent. Yet, manually setting up and managing an email marketing list, your social media feed, and more can take hours. Reliable, AI-driven solutions, including DeltaNET®6, can make the process easier. For instance, hands-free social media updates can be issued to your feed several times a day based on changes in listings.


Keep Your Real Estate Website Up to Date
Your real estate website is a powerful "digital-first impression" where most of your future customers meet you. Before they reach out, they're likely to check out everything on your site, so make it worthwhile. That means helpful, informative content that empowers them to solve problems and resolve questions. In today's smartphone-driven culture, it also means a responsive layout that's great for mobile users.


Create a Seamless "First Contact" Experience
Once you've signed an agreement with a customer, it's crucial to set the right boundaries. No answering calls at two in the morning! If a website visitor reaches out, however, seconds count. You have the best odds of getting a new customer if you respond within five minutes. Make sure it's easy to contact you, providing options for phone, email, social media, and even texting for real estate.
Contact us to find out more about digital marketing today. We look forward to helping you soon.