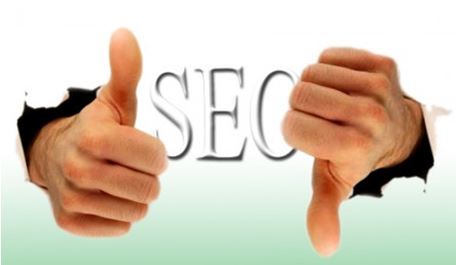 Search engine optimization is one of the most powerful tools available to real estate agents for generating business online, and helping new clients find you. Most clients will have done significant research on homes in your area, the reputation of your business, and more before they ever engage you directly. You have the opportunity to make a positive impression before you ever meet face to face, and that process starts with an understanding of effective real estate SEO.
SEO Do's & Don'ts: How to Help New Clients Find You Online
DO Take Advantage of Local SEO: With so many businesses using SEO, it's important to find ways to stand out from the crowd. Local SEO is a great fit for REALTORS®, because your content and listings will naturally include geographical information. By prominently featuring the towns and neighborhoods where you do business, you make it easy for new clients to find you when they're researching a move to your area. The best part is that local SEO still works even if the person doing the search is located far away.


DO Keyword Research: Optimizing keywords is basically the process of anticipating how clients will search for your business, and it's very easy to get started. You know those auto-fill search terms that come up when you start typing your query on Google? Google's algorithms churn out auto-fill terms based on how people search, so you can get a basic idea by experimenting with that feature. Once you get your SEO rolling, your analytics will provide even more detailed data for keyword optimization.


DON'T Count Success Only By Page Visits: While more visitors to your real estate website is certainly better than less, how long those visitors stick around is just as important. A healthy number of visitors who are investing time to look at listings, check out your content, and learn about your business shows that your SEO is not only working, but targeting the right audience, as well.


DO Use Content to Expand Your SEO Footprint: Content marketing is another natural fit with real estate. Your content is the perfect place to weave in local keywords, and it allows you to demonstrate your expertise to potential clients. Talk about the neighborhoods where you sell homes, fun local activities, and home improvement ideas. In addition to making a positive impression on your audience, fresh content is key to staying relevant in Google's search rankings.


DON'T Forget About Your Mobile Audience: In 2015, mobile search queries began to overtake desktop queries for the first time in the United States, and that trend doesn't appear likely to reverse anytime soon. Make sure that your website, content, and listings are mobile responsive so they look great on mobile devices. This will help you can grab your share of this huge and growing audience.


DO Be Patient: It won't take long to start noticing real progress, but it's important to remember that effective SEO doesn't happen overnight. Your content, online marketing, and on-page SEO will build your site's authority over time, so stick with it. A sustainable position at the top of the search rankings is more than worth the effort.
Our final SEO DO : When in doubt, ask the pros! Choosing the right marketing team is one of the most important decisions you'll make for your real estate business, because SEO is tied to nearly every element of your online marketing. Let Delta Media Group handle the details of your SEO, so you can focus all of your attention on helping those new clients find the perfect home.
Save