RE/MAX Platinum Services Scores 99 out of 100 in All Three Google Categories
Real estate—in fact, the world—has gone mobile. Today, more people use mobile devices over desktop computers to search online. The average user spends about 177 minutes per day on their mobile phones.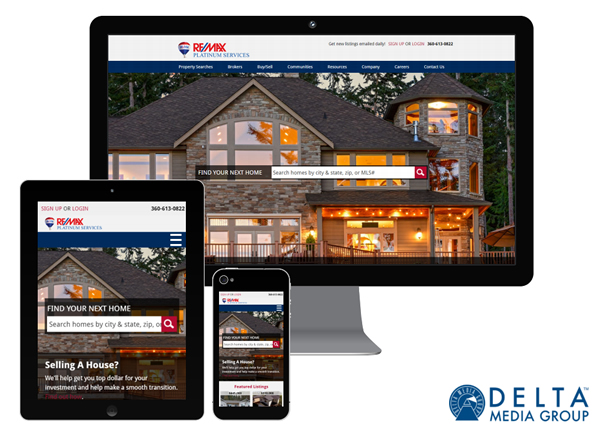 This week RE/MAX Platinum Services (www.platinumservicesinc.com) launched their new mobile responsive website with Delta Media Group. We worked with RE/MAX Platinum Services to concentrate our website design efforts on the mobile user experience.
Google has made a shift rewarding companies with mobile websites--done the right way--with priority indexing and potentially better rankings.  When Google reviews a website, they score it for Mobile Friendliness, Mobile Speed and Desktop Speed. Google gives each website a score from 0 – 100 in each category. Google considers websites scores at 90 or above as performing well.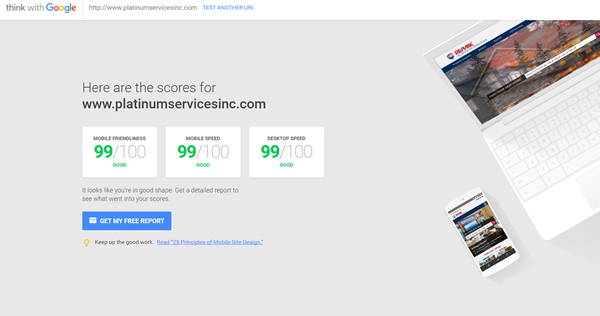 When we tested www.platinumservicesinc.com using Google's Test My Site Tool, RE/MAX Platinum Services scored 99 out of 100 in each of Google's three categories.  In fact, the majority of Delta Media's mobile responsive websites score at 90 or higher in each of the categories.
Delta Media Group is always working to improve your website performance--especially for SEO and user experience.
Contact us for more information about mobile responsive website designs and Google rankings.