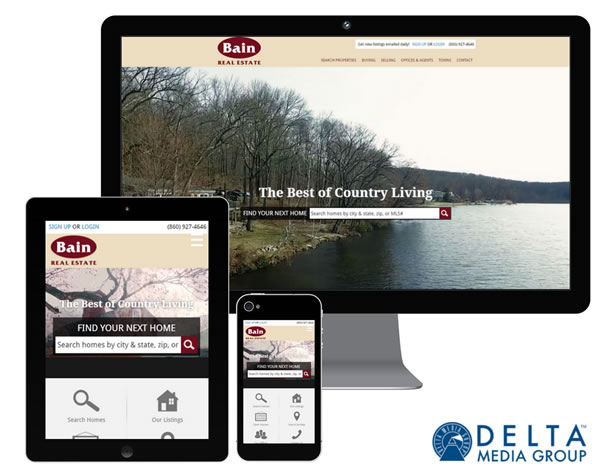 Because we live in a digital age, most companies have a website to stay relevant in their industries.  Real estate is no different.  Ours is a competitive business--to say the least. 
To remain ahead of your competition, your website design should incorporate the most current tools, tactics and trends to drive traffic to your door.
Delta Media Group focuses our business on game-changing technology and digital marketing tactics to promote priority indexing and potentially higher rankings for our clients.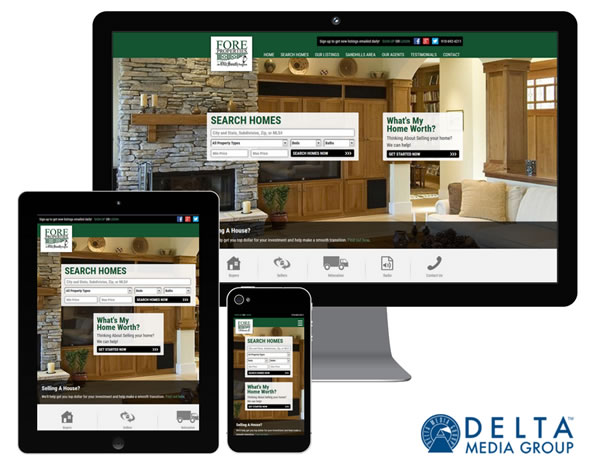 Two new clients to join Delta Media Group are Bain Real Estate and Fore Properties, a Leading RE company in North Carolina.   Delta Media Group's team worked with each company to create a response website—Google's recommended approach for mobile web design.  A responsive web design allows visitors to easily navigate a website no matter which device—smartphone, tablet or desktop—they are using.  Google often rewards companies with mobile websites (done the right way) with the opportunity for better rankings.
Thinking it may be time for a real estate website redesign with a company that is on top of today's technology and online marketing, contact Delta Media Group for all of your web design, SEO, and real estate marketing needs.