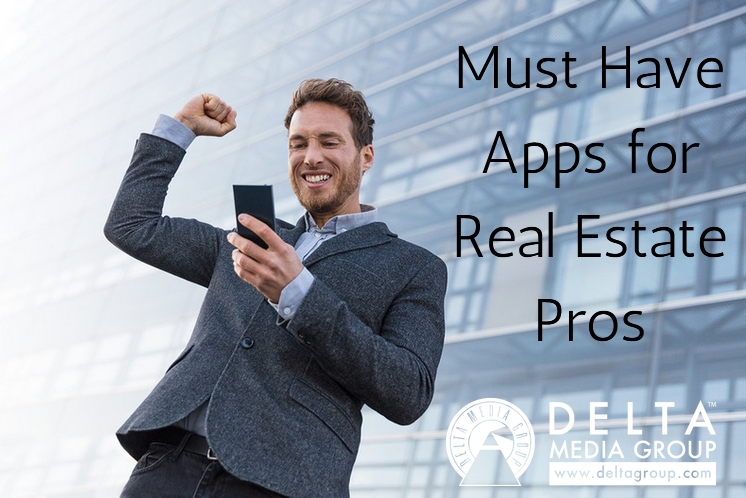 Real estate agents can attest—there never seems to be enough hours in the day to accomplish everything you need to do. There are, however, quite a few tools available that will help you make the most of your time. Real estate apps are a great solution for agents because you can take them with you on the go, access key data from your phone at any time, and use them in the office to maximize productivity. There are plenty of valuable options to choose from, and we're here to help you take a closer look at the most effective apps for real estate agents.
Top-Rate Real Estate Apps to Make Life Easier & Earn New Business

PalmAgent
Looking for an easy way to make accurate estimates for clients while you're on the go? PalmAgent allows you to make estimates for both buyers and sellers, based on county-specific data that is already loaded into the app to improve accuracy. It's a great time-saver, and the ability to make accurate estimates is a big win when working with clients.

Google Maps
If you own an Android device, there's a good chance you're already familiar with Google Maps, but it's still more than worth mentioning one of the most useful apps for real estate agents that is available on all platforms. In addition to helping make sure you're always able to arrive on time, Google Maps is a great source for researching neighborhoods, calculating commute times, and uncovering all sorts of other useful data.

Vert
Whether you love crunching the numbers or simply want to get it out of the way as quickly as possible, there's no avoiding math as a real estate agent. Vert makes life much easier by providing an easy way to convert nearly any measurement from one unit to another, and even allows you to calculate currency conversions.

Cam Scanner
What's that, you don't feel like trudging all the way back to the office to scan and send documents? Cam Scanner has you covered, with an accurate, easy-to-use scanning tool that allows you to handle everything straight from your phone. The best part? Cam Scanner works so well that it's hard to even notice the difference when a document is scanned by your phone, rather than a traditional scanner.

Dropbox
Scanning documents from anywhere is great, and it's even better when you can access all of your old documents with a few simple clicks. Dropbox is a cloud-based document storage app that works with nearly any device, and allows you to access important documents from anywhere. You can also use Dropbox to share documents and photos with other relevant parties.

Periscope
Looking to take your real estate social media game to the next level, or build your position as an industry influencer? Grab the Periscope app and you can stream live footage to your heart's content—and earn some new followers in the process. Periscope allows you to broadcast from nearly anywhere, making it a great tool for open houses, Q&A sessions, and special events.

DeltaNet Facebook Connector
The DeltaNet has a handy app that you can connect right to your Facebook page and helps you push new listings. Get a tutorial of our Facebook Connector App.
Looking for more ways to grow your real estate business? We can help! Contact Delta Media Group to learn more about all of our real estate marketing services.