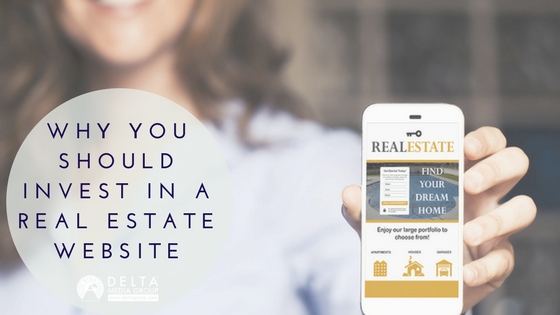 When you want to find a product, service, or business, where do you turn first? If you're like most people—real estate clients included—you pull out your smartphone and get busy searching online. There are many good reasons to own a real estate website, starting with the fact that you need an appealing, attractive site to connect with today's client. When done right, your website is the perfect place to connect with clients, showcase your listings, build your influence, and grow your brand.
Connect, Engage & Inform: Why a Website Is Crucial to Real Estate Success
No matter what else you do to market your business, there will always be prospects looking to learn about real estate businesses like yours online. Your website is the ideal place to reach out to current clients and prospects alike with business information, informative content, listings and resources to help them make the right decision.
Are you ready to have a real estate website of your own, and looking for a marketing team to build a site that matches your brand, market, and target audience? Contact Delta Media Group to learn more about real estate website design, as well as all of our real estate marketing services.