Allow Delta Media Group to show you how it can.
In today's market, it's about becoming the resource for your clients while creating your personal brand.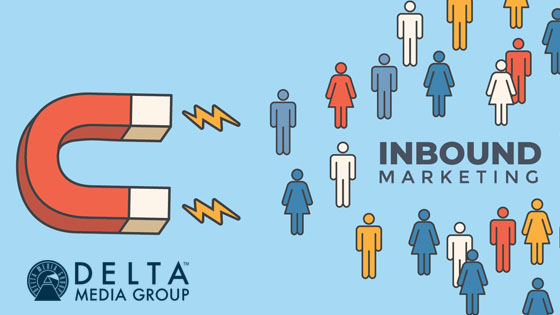 The Internet has become an important resource in the home search process. Real estate agents who do not have a website will miss great opportunities. In the 2018 Properties Online Real Estate Tech Trends, almost 95 percent of home buyers search for homes online. There is a huge shift to a mobile internet, agents need to stay in the game by increasing their web presence.
It's important to establish name recognition and brand awareness through your website. Having your own real estate website is the best way to generate quality leads and maximize the growth of your business.
Generate Quality Leads by Building Awareness and an Online Presence
Make your website work for you by creating an automated marketing strategy to generate quality leads. With Delta Media Group's digital marketing plan, real estate agents can free up their valuable time to close more sales and generate more revenue.
Delta Media Group integrates 100's of tech vendors to streamline your business, and helps automate your workflow so you have more time taking care of customers.
• Google & Outlook Sync
• Facebook Connector
• My Customer For Life (AI Technology)
• Open House Connector
• AVM
• Reverse Prospecting
• Seller, Home Finder & Market Watch Reports
• Email Drip Campaigns
• Ecards & Flyers
• Push Notifications and more
Become the Local "Go To" Agent
Real estate agents with a website can increase their value for their clients by providing information to help guide home buyers or sellers throughout the buying or selling process and provide them with community resources. Having your own website also gives you an advantage when it comes to hyper-local targeting. You can focus on a specific area on your website. When a potential customer begins to look at real estate in your target area, there is a greater chance that they will find you.
Having a website is vital because it serves as the core of your online presence. Agent's website can be the center of marketing and have all other social pages link back to their website.
A Major Component of An Agent's Marketing Strategy
Every real estate agent can benefit from having a website and online presence. Your website can generate a huge ROI with a planned marketing strategy.
• Build Awareness
• Generate Quality Leads
• Increase Credibility
Make yourself a relevant and important resource to your client base and the community as a whole. With so many agents out there it's easy to get overlooked by potential buyers and sellers. You need to find a way to market yourself effectively, so focus on inbound marketing and create an online presence with your website and content marketing so you can attract your target market to you.
Be a Client Resource - Create your website, where your current and prospective, clients can go to learn more about you and the services you offer. You need to use your website to become a valuable resource with helpful information through landing pages and blog posts.
Creating a blog on your website could help you attract an audience. This would be a positive way to demonstrate your knowledge and build trust for your readers. Make your website the only place they need to go. 
You need to set yourself apart from the competition. By having your own website you are creating your online brand. You don't want to be lumped in with everyone else in the office, otherwise what's the benefit of the prospect choosing you over another agent in your office? 
Having your own custom website makes you stand out from the crowd and shows that you are a professional realtor who has a true expertise in the local market. Contact Delta Media Group today to find out how we can Unlock Your Potential.
866-233-9833  |  sales@deltagroup.com