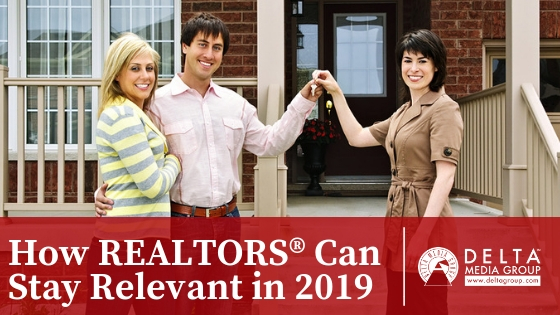 It's the end of real estate as we know it—and we feel fine! For years, many people have predicted new technology would transform the real estate market, displacing many REALTORS® from the profession. Although technology has provided terrific tools for comparing home listings and making transactions easier, agents remain a key part of success for buyers and sellers. The profession is growing and people are continuing to discover the value of expert advice. But one thing is true—the way people relate to their listings (and agents) is changing.
With new online platforms at their fingertips, more of those you meet are sure to have questions about the value you bring to the process. Luckily, it's not hard to show that your expertise matters. You just need to focus on what makes your clients tick. Below, we look at some valuable ways to do just that.
Help Your Leads Reduce Anxiety
Most people are a little bit nervous about their real estate transaction—and rightly so. With the housing market recovering, more people see their home as their biggest investment. They are likely to buy a home only once or twice in their lives. They realize that, if a mistake is made, it can cost them thousands of dollars and lots of time.
A huge part of working with a real estate agent is having a partner who can help you deal with the worries transactions bring. Explain your unique value in terms of your experience, deep knowledge, and ability to keep their plans on track.
Start Building Trust from the Very Beginning
People now search for an agent the same way they look for a home—online. Sure, you should continue to network and meet people who might become future clients. In your active prospecting, however, you'll find many who aren't quite ready. These are the folks who will ultimately make up a significant portion of your business.
The way to become the agent of choice for these future leads is to craft an online presence that meets their needs early on. Create helpful, informative web content that answers all of their burning questions. For example, people want to know about the process of buying a home, what it will take for them to get approval for a loan, and the amenities they can expect in their new neighborhood. When you take the time to publish the information they need, you build rapport.
Incorporate Technology Wisely
Many advice websites suggest real estate agents should be using every social media platform, every photo sharing and video app, and much more besides. The truth is a lot simpler than that—use the technologies that allow you to connect with your customers, and discard the rest.
For many modern real estate pros, that will mean:
Specialize in the Needs of Your Ideal Clients
Last but not least, remember that specialization will enhance your value. First-time home buyers, growing families, investors, young professionals, etc. bring their own needs and concerns to the transaction. By choosing one segment of the market to zoom in on, you can craft unique resources that will really get their attention.
To learn about building your real estate practice in the digital age, contact Delta Media Group today.