Strengthen Your Real Estate Brand on Social Media with Video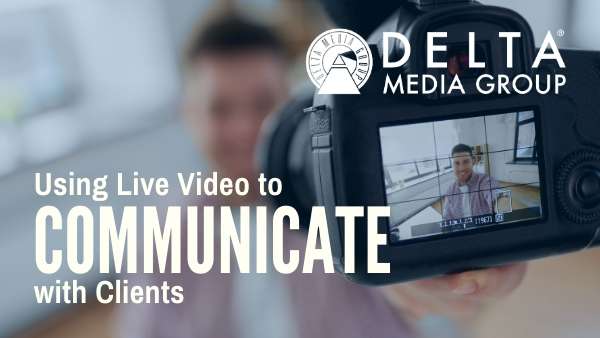 With recent world events, customer communication has become even more important. Keeping in touch with past clients, leads, and supporters is essential given recent world events. These audiences are attuned to live video. With live video on social media, you can speak to hundreds and maintain the personal touch.
Savvy real estate agents often use multiple social platforms. Each has its own features that help you showcase your value. Likewise, each one has enabled experts like you to reach the world through shareable video.
Let's look at today's three main social video platforms:
Facebook Live
Facebook is a popular social media solution for new and experienced agents. It is often the best place to stay in touch with previous clients and ask for referrals. Setting up a Facebook Business page gives you a direct channel to your community.
It is also one of the easiest places to use social media video for real-time client communication.
To "go live" on Facebook:
While logged in, click "Create Post" at the top of your Facebook News Feed

Click the "..." icon and then select the "Live Video" option

Write a short description of your live video

Click the "Go Live" option at the bottom left
You can go live on Facebook using your smartphone or other mobile devices via the Facebook app. You can also go live through your laptop or desktop with a browser like Google Chrome. Be sure to test your webcam's picture and audio before going live!
Facebook Live videos can be up to four hours long on mobile or eight hours on desktop and have the added advantage of being viewable later on your page.
Instagram Live
Instagram has become a darling of the real estate community through its focus on visual content. There's no better place out there to share your most breathtaking real estate photos. That makes it a natural choice for making real-time video updates.
To use Instagram Live:
While logged in, tap the camera-shaped icon at the top left of your Instagram Feed

Scroll to the "Live" option at the bottom of the screen, then tap the CD-shaped icon
Instagram Live videos can be up to an hour in length. Once you've completed your video, you have the option to share the replay to Instagram Stories. Note one drawback: The content disappears after 24 hours.
LinkedIn Live
LinkedIn has been a special favorite among real estate professionals working in luxury real estate. It is known for a career-oriented clientele that often has substantial income for investment.
LinkedIn Live is available only to those approved by the platform. If you are approved, you will gain access to streaming through a preselected set of 12 streaming services. You must already have an account on one of these platforms to stream on LinkedIn Live.
If you do not have access to LinkedIn Live or do not have time to get it, consider using LinkedIn Groups to stay connected with clients and share videos from other platforms.
Share Updates about Communities, Properties, and Your Business
Video gives you an immersive way to share updates about your community, properties for sale, and your business. Short videos of seven minutes or less often get the most attention. Consider an update schedule of two-four short videos a week to maximize engagement. Videos should be helpful and informative, not too formal, and end with a reminder to get in touch.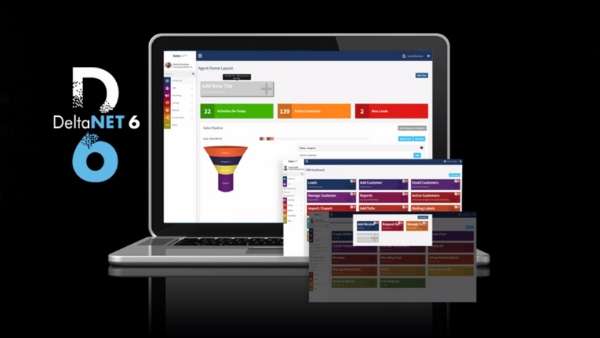 We're leading the way with virtual showings and open house tours via DeltaNET 6. Contact us to learn more.