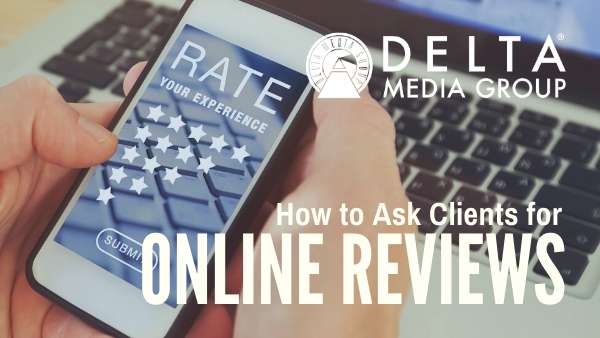 Today's real estate agents have a lot of new tools at their disposal to help their businesses grow. Blog content, social media, and other online marketing tools have become indispensable. Still, one thing has not changed: prospective clients will always want to know what your previous clients think about your services. 
Reviews and testimonials are essential for growing your business. But why are they so important, and how do you get them? We're here to offer up some answers. 
The Value of Testimonials
Everyone wants to know as much as possible about a service before they commit to it. That's as true when someone is thinking about working with a real estate agent as it is when they're buying a car or hiring a plumber. 
The great advantage of reviews and testimonials is that they help establish your credibility and authority. The reason they're so effective is that people don't see them as sales pitches, but as unbiased opinions of regular people who have experienced your services firsthand. When used correctly, reviews and testimonials build trust and start conversions. 
Research shows that younger audiences care most about reading reviews before they commit to a service. Reviews and testimonials are useful for finding older clients as well, but they're especially crucial for attracting Gen Z and Millennial clients. 
Reviews also put your name out there in more places where the right people are looking for it. From Facebook posts and Google My Business listings to your own website, cultivating reviews and testimonials make it easier for potential clients to find you. Once they do, you then have the opportunity to grab and hold their attention. 
How to Get More Reviews
If client reviews and testimonials are so important, the big question is, how do you get more of them? There are a few effective strategies that will help encourage your client to leave their feedback. 
The best way to get a review, in most cases, is simply to ask! Most clients—especially those who have had a positive experience—will be more than happy to share their thoughts. But they might not think to do so on their own, so you might need to help them out with a gentle reminder.
When to Ask for Reviews
Timing is important. You don't want to ask a client for a review right after their offer has been declined, or while you're navigating any kind of difficult or stressful situation. Ask when spirits are high, and the outlook is positive. Usually, the best times to ask are:
After providing real estate advice
After showing your client their first home
After closing on a property
How to Ask for Reviews
Every client is different, so it's essential to ask each client for reviews in a way that they will respond to (i.e., an older client might be less likely to want to text you a review). Several strategies can be useful, so be ready to use whichever feels appropriate:
Email: Send a client a brief, personalized email thanking them for working with you, and asking for their thoughts on the experience. 
Phone: A short time after closing, call up your client to ask how they're enjoying their new home, and inquire if they'd be willing to do a written or video review. 
In-Person: It's a good idea to casually (and subtly) drop hints from day one that reviews are appreciated. After you and a client have worked together for a while and built up a good rapport, it's okay to be upfront about asking for a review. 
Ask the Right Questions
In many cases, simply asking a client to write a review or leave a testimonial isn't the best course. It can be too open-ended, and some clients may feel overwhelmed or like they don't even know where to begin or what to say. 
Asking specific questions can be a much better way to gain feedback. You can either email a client a list of questions or ask them in person via a filmed or recorded "interview." Just make sure your client is comfortable with being recorded! Great questions to ask include: 
What made you choose me as your agent?
How impressed were you with a particular aspect of the process?
What was the best thing I did to help you?
How was I able to help you overcome a specific challenge?
What could I have done differently to meet your needs better?
Would you recommend my services to others?
If so, what would you tell them?
Gathering online reviews and testimonials is just one essential part of becoming a successful real estate agent. Contact us today to learn more about how Delta Media Group can help grow your business by providing the tools and technologies you need to succeed.