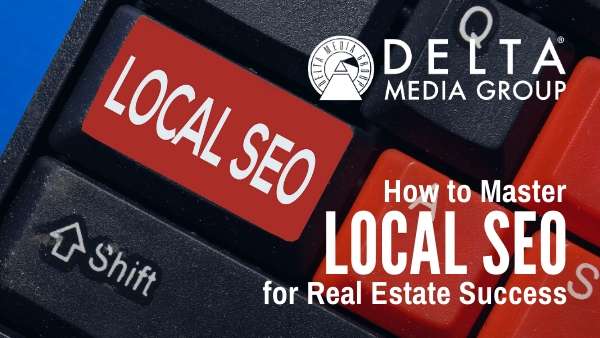 Local SEO has long been a key ingredient of a successful online marketing mix for real estate agents, and it has only become more important with COVID-19 precautions changing the way that the industry does business. When someone is interested in buying or selling a home in your market areas, they will typically trust their favorite search engine. They might be looking for an agent, searching for listings, or seeking virtual open houses to tour properties from a distance. No matter what local real estate topic they're searching for, local SEO helps your personal brand stand out from the pack.
Why Every Successful Agent Needs Local SEO
Ranking for generic, popular search terms like REALTOR® or real estate agent is impractical for most agents. The competition for those terms is intense, and many people searching for generic terms will be doing so for reasons other than buying or selling a home. The goal for agents is to rank highly for terms related to real estate in your market areas. That's where local SEO integration shines. When someone is searching for help buying or selling a home in your markets, you want your name to appear at the top of the list

It's All in a Name (Address and Phone Number)
Google uses citations or the number of times your business information is listed online with trustworthy sources, as a key ingredient in local search rankings. A citation is made up of the name, address, and phone number (NAP) of your business. Start by making sure that your NAP information is listed on popular websites like Yelp, Facebook, LinkedIn, and Mapquest. Always be consistent, and make sure your NAP info is the same wherever you list it.

Claiming Your Google My Business Page Is Key for Local SEO
Google My Business is a free service that improves the profile of your business on Google and has many benefits for local SEO. Before creating a new profile, check to see if your business is already listed. Claiming your existing profile helps avoid confusion in search results. Make sure that everything in your profile is filled out completely, using the same NAP that you post elsewhere online. The more information that a potential customer can find about your business in search results, the more likely they are to choose your brand over the competition.

Update Profiles Regularly to Make Sure Information Is Correct
Since NAP information is so important, it's wise to check your online profiles regularly to make sure that the information that you provide is both accurate and consistent.

How Keyword Research Helps You Connect with Your Target Audience
Local SEO should also be a consideration when creating content for your website, and making seamless use of the right keywords can help boost your visibility online. You can get a general idea of popular keywords by typing real estate terms into the search bar and looking at the suggested search queries. For more detailed research, a free Google Ads account allows you to use the keyword research tool to find which local real estate terms generate the most clicks. The top-ranked keywords on Google Ads will often be worth mixing into your content.
Interested in getting the benefits of local SEO, without taking time from your busy day? Contact our Marketing Team to learn more about local SEO, and all the ways we can help your real estate business shine online.