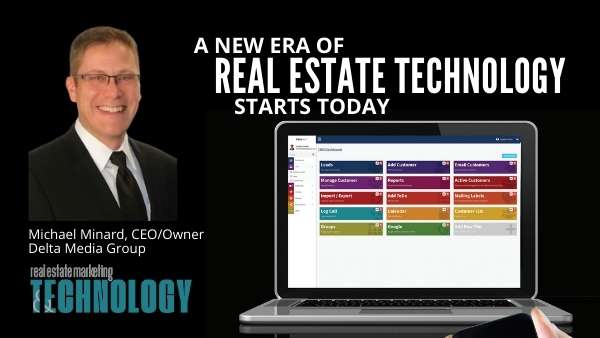 I must admit that I am hesitant to write this article and share my thoughts because this concept has been abused far too long in the real estate industry. With that said and out in the open, I truly believe that we are entering into a new real estate technology era.
Before you completely discount what I am saying as marketing gobbledygook, I ask that you consider my thinking.
As I continually look to the future and plan the technology vision of the Delta Media Group platforms, such as the DeltaNET, I know that, from a technology standpoint, we are on the verge of monumental changes and advancements. These changes are happening right now because of the maturity of some platforms (for example, the DeltaNET is 26 years old), the maturity of computing platforms in general, coupled with a future-looking vision, and the ability to execute on that vision and bring products to market.
Real Estate Technology - What's on the Horizon?
Putting myself outside of my technology mind for a moment, let's consider what I see coming immediately for real estate professionals. What does this mean for the everyday user of the technology?