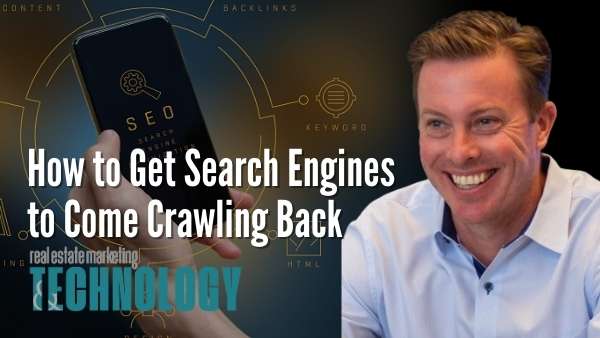 In this article for Delta Media Group's real estate industry publication, Real Estate Marketing and Technology Magazine, Aaron Geh discusses how SEO helps your real estate website attract more traffic and better quality leads.
How SEO Attracts More Online Traffic and Leads
Whether searching for a sales associate or going on a house hunt, most people start their search online. Search engine results are a huge potential source of traffic for your real estate website, which leads to fierce competition for the top positions in search rankings. That's where search engine optimization (SEO) enters the picture. SEO is one of the most powerful tools for growing your real estate firm online, but SEO's complexity means that not everyone understands it. Let's look at these SEO tips to help your business attract more traffic and better-quality leads.

Local SEO Helps Your Business Grow
It's essential to ensure that your brokerage or offices' name, address, and phone number (NAP) are identically formatted wherever posted online. This includes other websites, directories, and social media, as well as your website. Google uses this information to check its data, and having accurate information will help your business's visibility in search. NAP consistency across the web signals legitimacy and increases the odds of your site ranking higher.
Many inexpensive online tools can help you manage this process, including MOZ Local and BrightLocal. Not only do these tools make it easy to manage your NAP, but they also help you distribute this information across a wide range of websites and search directories. Doing so generates more online visibility for your real estate firm, and provides more backlinks to your site.
Optimize Your Google My Business Listing
Google My Business is a free tool from Google that walks you through the process of creating a profile for your brokerage or specific offices, allowing you to provide more detailed information in search results. Search users will check your hours, location, reviews, and more without leaving the page. Ensure that your profile is accurate and up to date, filling in every relevant field with consistent formatting.
A better optimized Google My Business listing, in addition to having a consistent NAP across the web, increases your chances that your brokerage or specific offices appear in Google's "3-Pack" of local results. These are prominently featured local search results at the top of the page. Results in the 3-Pack are given more space than regular search results, which allows for more key details to entice prospects to click through to your site.
Encourage Clients to Post Online Reviews
Online reviews are incredibly important for any real estate firm, and not just for the social proof that they provide about the quality of your services. Reviews also factor into your search ranking, and having a larger number of reviews is good for business. The more Google can learn about your business--and what customers think of your business--the better your position in search results will be. Be proactive in encouraging clients to leave reviews on your Google My Business profile.
In addition to boosting your ranking, your review "star-rating" can appear in search results. Prospects from every demographic rely on reviews to learn more about what businesses have to offer, and a high rating can result in more click-throughs to your website.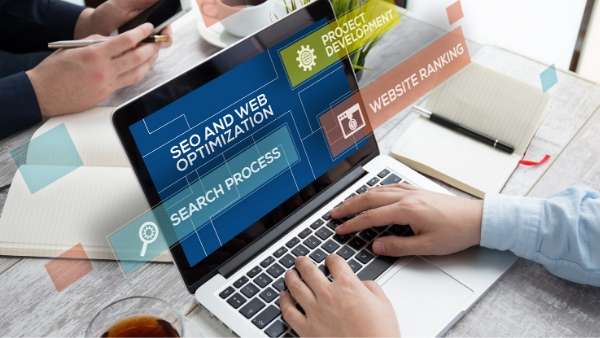 Conduct Keyword Research to Learn What Prospects Are Searching For
Keyword research will help you identify the right keywords and build a deeper understanding of how prospects search for real estate firms. You can conduct basic keyword research using the Google search bar by typing in terms and looking at the most popular suggested results. For more detailed research, set up a free Google Ads account and use the keyword search tool to determine which terms generate the most impressions. If a relevant term is generating significant impressions of ads related to real estate, it's likely a good keyword for SEO. Google Trends (https://trends. google.com) is another resource you can leverage to see how different phrases are trending within Google search engine. It is important to note that some of the more competitive phrases may be more difficult to rank for depending on your market.
The Benefits of Long-Tail Keywords
Strong competition makes ranking for terms like real estate or REALTOR® a challenge. Many people clicking search results are researching with general terms like those, rather than demonstrating interest in buying or selling a home. Long-tail keywords are those four- and five-word phrases that are very specific to your services, a specific neighborhood, or listing. Typically, people who are ready to buy or sell will choose more detailed search queries to find more relevant results.
This is an important area to focus on with your SEO strategy as long-tail keyword phrases can generate up to 50% of the organic traffic to your site. Adding more detailed neighborhood information on your site and optimizing your listing detail pages will help create more traffic from these long-tail search queries.
Create the Content That Your Audience Wants to See
While keywords are important to SEO success, you don't want to sacrifice your content's quality to cram in as many keywords as possible. Instead, it's best to use keywords organically and naturally, in content relevant to your audience. Being consistent with creating unique and engaging content is one of the pillars of successful online marketing, whether it's content posted to your blog, website, social media accounts, or all of the above.
When you create high-quality content on relevant real estate topics, you boost your SEO in various ways. Content that is widely read and shared also increases the authority of your website as a whole. When Google views your website as an authoritative source on real estate topics, you will see more traffic come your way. In addition to real estate advice, focus on content that highlights the communities where you do business, which will improve traffic for long-tail searches, and help you reach prospects searching for homes in your market areas.
No matter which methods you choose to achieve your goals, it's helpful to remember that SEO success takes time. There are no overnight tricks to reach the top of the rankings, so a long-term plan is critical to SEO success. The payoff, however, is more than worth the time and effort. With quality SEO, you have a constant source of traffic for your real estate website and fresh leads for your real estate firm.
---
Not getting your copy of Delta Media Group's magazine, Real Estate Marketing & Technology?
Sign up today. Your subscription is free.