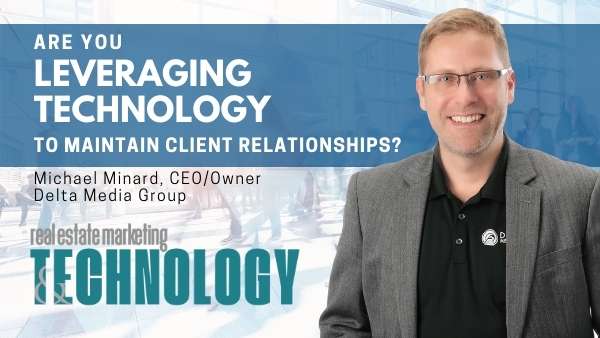 Ask any successful sales associate in the business for a few years, and they'll tell you that one of their most valuable assets is their database of past clients.
It's simple. The sales associate worked hard to build relationships and help their past clients successfully buy and sell properties, and they know that these past clients are their most important prospects for future transactions.
Almost all businesses are this way. Your best source of new business is either through a referral from a current client or past client or past clients returning for repeat business. These folks already know and appreciate the value of your service or product.
Instead of doing a deep dive into what is occurring, I would like to share one common thread that I have noticed repetitively happening over the past twenty years.
I have seen a continual thread of highly successful real estate professionals failing to build a client list so they can market to their past clients in a successful manner.
A few years ago, I began a technology quest to solve this issue, and today, in 2020, the DeltaNET™️ 6 CRM is finally at a point that it solves the problem.
There are really only three components to solving the issue of leveraging technology to maintain ongoing client relationships.
FIRST, you need to group your database of clients properly. With all the automation the DeltaNET™️ 6 CRM provides, we are the point that we have auto-syncing of contacts from smartphones. Auto-syncing is very important because no one wants to "build a database," but we do it every day when we add someone's contact to our phone without realizing it. So, what better way to build your DeltaNET™️ 6 CRM database by having your contacts auto-sync from your phone.
Auto-syncing your Smartphone contact list into the DeltaNET™️ 6 CRM isn't the only way to build your client database. We also made sure that our CRM was the hub for your real estate business. We now pull leads into the DeltaNET™️ 6 CRM from nearly every source imaginable––even from franchise systems––for "building your database."
SECOND, you need to have action plans, good messaging, and good content to take action with your database of past clients. We also sought to solve this issue, starting about four years ago. Today, our DeltaNET™️ 6 CRM is the home for highly flexible action plans that support to-do's, emails, and texting. Soon you will see more things introduced into the action plans such as printed and mailed postcards.
As far as good messaging and content goes, one example is we started the initiative of creating good real estate related content that was REALTOR® friendly and consumer-centric. Today we have over 500 articles that we have written, and we continue to add at least three new articles every week in the areas of buying, selling, and homeownership. This is a massive library of content that we also apply artificial intelligence (A.I.) so that each recipient is receiving relevant content that is curated just for them.
THIRD, you need to take appropriate action when required. The DeltaNET™️ 6 CRM contains all the pieces needed to maintain ongoing past client relationships, current client relationships, and new prospect relationships. Through our action plans, or your custom action plans, the DeltaNET will take automatic action such as emails, text messages, etc. but the one thing you have to do is personally take action when appropriate.
I often hear real estate professionals comment that they didn't get a listing from a past client. I would rather hear them consider and ask themselves "why" they didn't get that listing from a past client.
The bottom line is this: If you want to build a successful real estate business that lasts for years, you need to leverage technology to maintain ongoing client relationships through good content communicated regularly via email, through automated text messages that are relevant, real estate market information, and personally making contact with your past clients at least once or twice per year.
We are at the point with the DeltaNET where all the technology pieces are in place (and quite a few more I didn't mention in this article). Now all you have to do is your part. This is how technology should work!
I'll wrap up with this thought: We just purchased a new home three years ago and didn't use either of the three previous REALTORS® we had used before because of one simple fact. We never heard from them again after buying and selling our previous homes. Had that first REALTOR®, who we were happy with, stayed in contact and maintained a relationship, they would have had five additional transactions in the past twenty years.
---
Not getting your copy of Delta Media Group's magazine, Real Estate Marketing & Technology?
Sign up today. Your subscription is FREE.