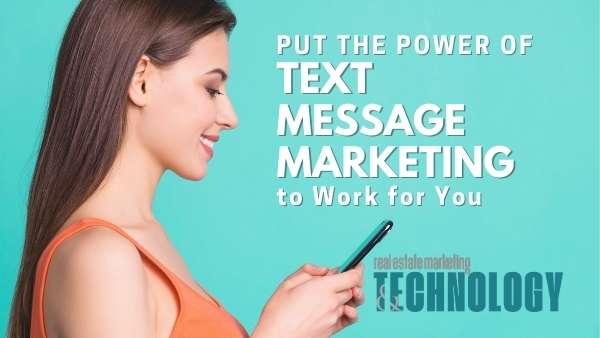 As you read this story, four out of five Americans own a smartphone. Include in that number those folks who use phones that aren't app-friendly, and you get 96%.
It's a sure bet nearly everyone who needs your real estate services also uses a mobile phone daily. And although not all phones can play Angry Birds, virtually all are designed to receive text messages.
Formally called SMS text––the acronym stands for Short Message Service, text messaging has exploded in popularity over the last decade. And texting isn't just for teens any longer.
During 2017, experts estimated that about 26 billion text messages were sent each day in the United States. That adds up to over 780 billion texts monthly and more than 9.3 trillion every year.
People of all ages use text messages. Because they will often text with friends and loved ones instead of calling, texters are likely to check their messages within minutes of a new notification.
Sure, there are some caveats. Most people aren't checking texts in the middle of a meeting at work––we hope. All in all, though, mobile research firm MobileSquared says 90% of people read a new text within three minutes of getting it. Three minutes!
Not surprisingly, this means text messages rock for real estate professionals. In a report published by the National Association of REALTORS®, 94% of REALTORS® said the method they preferred to communicate with clients was text messaging.
In 2020, there are huge horizons for growth. And there are plenty of good reasons why you should take advantage of text messaging for your real estate business.