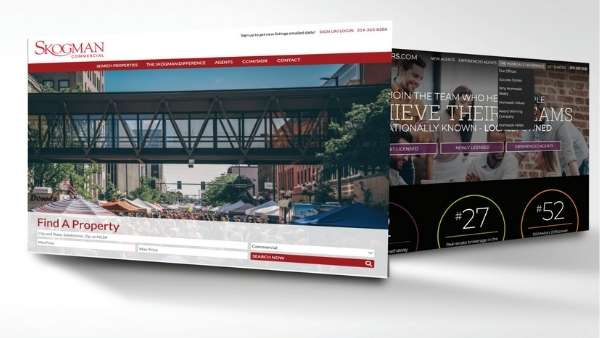 Why build a stand-alone recruiting website?
Because they are effective and make you stand out from your biggest competitors. All major national franchises have separate focused websites that appeal directly to sales associates looking for different career opportunities. If you have a RE/MAX brokerage, Compass agents, or any REALOGY brand in your marketplace, then you can look at those franchise recruiting websites as a start.
Having a secondary website that is not built to generate leads on properties but instead leads to potential recruits for your business is critical if you are looking to grow in size and scale. These career sites should not just be a copy/paste version of your residential website but a site with its own identity. Over the last year, I worked with some of the largest real estate firms in the country to develop beautiful career websites that have done a fantastic job of bringing in more quality associates.
Here is what I have typically seen to be successful with this approach.
First, identify what your end goal is. Do you just want to grow in associate count, and holding the license is all that matters? Build a site tailored around appealing to new associates looking to get their feet wet. Make it very content-heavy on why being in real estate is a successful career path and make it known that you, as a broker/owner, are there to help them learn this big new exciting industry.
If you don't want to deal with the level of training that is going to be needed for new associates, then gear your career site for top-producing associates. Share what makes your company the place to be for top producers in your market. There is no better way to do that than video testimonials from other top-producing associates at your company.
In my opinion, the best performing career sites always focus on both. Display a clean landing page above the fold of the site, so when a sales associate hits the career site for the first time, they can see your company has a clear path for Unlicensed Agents - New Agents - Experienced Agents. Making it easy for them to click through your site and find relevant content appealing to all sales associates goes a long way with boosting the engagement you will get from the site.
My last recommendation on what makes these sites successful is to continue updating and building content on the sites. Showcase the technology you bring to the table. As your technology offerings update (CRM updates, new transaction management software, etc.), update that page. Continuously have up-to-date video testimonials from your associates sharing their experiences working at your company. These don't need to be professional videos, even just a two-minute iPhone video will do. It feels more genuine. This last one is tough: The fastest growing real estate firms on our platform just layout their commission plans plainly on the website. Having a simple, easy to understand commission structure makes a HUGE difference. Transparency is a good thing.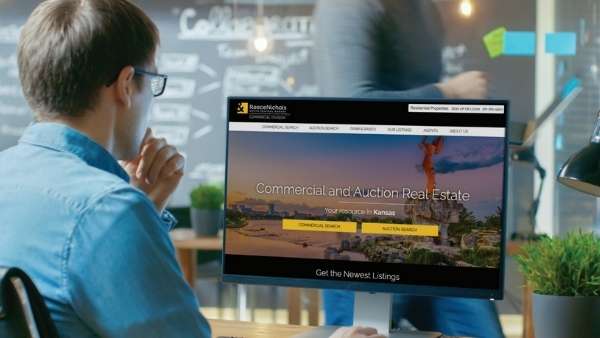 Commercial Websites
This is not going to apply to all firms. Still, I think it is a worthwhile investment for any real estate firms with any associates already in the commercial real estate sector. Commercial real estate websites generally suck. They usually look older, they rely on a ton of plug-ins, and it's a very underserved technology field. Unfortunately, COVID has impacted most commercial-centric real estate firms, but I think there is an opportunity here.
Over the last three years, I have seen more commercial firms looking for a solution built with them in mind. While Delta Media Group's bread and butter has always been serving residential real estate firms, we recognized a need to build a platform that could support some of our largest clients' commercial divisions. Many of the REAL TRENDS TOP 500 ranked firms have entire commercial divisions or top-producing commercial associates that needed to be represented online.
We built a heavily modified version of our front-end platform that is specifically for commercial real estate. Being able to pull in MLS data, even data being entered at Catalyst. Of course, many markets seem to offer LoopNet as the only option, so we also have the ability to frame in their search and data on our websites. You do not need to sacrifice the look and feel of your commercial branch in 2020. There are options on the market.
What normally makes these commercial sites successful is giving them their own identity. Many enterprise solutions in the marketplace offer a "DBA" system where multiple brands can exist on the same unified back-end. The DeltaNET™️ 6 CRM, for example, has capabilities of supporting franchise model firms with different DBA's, firms who are on a "Regional" model, and even housing a residential and commercial firm on the same back-end intranet.
And that last line is what makes this a no-brainer to pursue. If your technology provider can easily support multiple different websites on the same unified back-end, you should explore the options. Juggling multiple different websites like a residential website on one platform, a career website on WordPress, a property management website on a different provider, etc., is cumbersome, inefficient, and more costly. Imagine being able to log in to one platform and easily see ALL leads and inquiries coming into your entire company, regardless of source, and have all the lead routing, autoresponders, and more taken care of automatically. Changing the design of those sites all from the same platform is well worth it.
The clients I have worked with genuinely enjoy managing many different websites on one unified platform, as it gives their brand more power, allows them to work more efficiently, and saves money. If Delta Media Group is hosting your residential real estate website, there are no additional monthly fees for all other websites we host for you. It is just the one-time setup fee to build that secondary website (like a career site), and then you'll never have an additional fee related to that site again.
If you are interested in seeing what options exist and where to get started building additional websites in the real estate vertical, please go to deltamediagroup.com. We have a great partner portfolio showcasing residential sites, commercial sites, career sites, title websites, and more.