They Made the Switch. Will You?
Watson Realty recently switched back to being an independent company after 15 years of co-branding with a national brand. While the national affiliation offered many positive benefits, overall, Watson's leadership decided it was time to revisit its roots and further dominate their marketplace on their own.


Part of their decision-making process included the options afforded to them by Delta Media Group®. With its robust web platforms and back-end marketing automation, Watson found most, if not all, of the tools it needed to help their agents experience more production and effective time management was found with Delta Media Group.


The Story Behind the Decision
Watson Realty's story begins in Kern County, California, in 1943, when Warde D. Watson moved from Los Angeles to Bakersfield and opened the company. Over the years, Watson has been a local mainstay for Bakersfield residents and the greater Kern County area seeking assistance with their real estate needs.
In 1982, the Carter family and Watson Realty's paths intersected when Warren Carter purchased the company. In 2003, son Ken purchased the company from his parents, and now he and Bill Redmond own and direct the day-to-day activities of Watson Realty.


Through the ups and downs of market cycles in the real estate industry, Watson Realty remains strong. Really strong! It continues its reputation as the best local option for real estate advice and guidance for generations of local families in Bakersfield and beyond.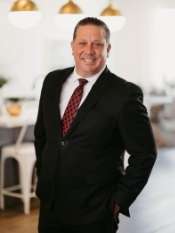 "Our success and continued prosperity stem from the high-caliber sales associates who choose to affiliate with Watson," says Broker / Owner / Vice President,
Bill Redmond
. "Over the years, along with highly skilled support staff, we have nearly perfected the art of tapping into their entrepreneurial spirit and developing a company around them that helps motivate, inspire, support, and lead their consistently high production levels."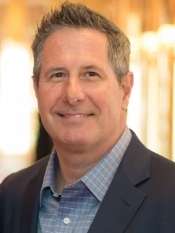 President and CEO
Ken Carter
adds, "Our number one focus today is ensuring that the consumer can access a high-level experience across each of our platforms (real estate brokerage, mortgage, and escrow) and that their wants and needs are met with efficiency and to the highest levels of professionalism possible."
"In today's marketplace, we are measured against the consumer experience that people have with the largest companies in the world," Carter states. "The internet connects us all to the best of the best from the comfort of our desktops, laptops, and mobile devices. We have to be mindful of this constant comparison, and we need to be in a position to meet and exceed this expectation as well."


New Partners Mean New Possibilities
Name recognition, top-notch training, and full-service support are only a few reasons Watson associates rave about working for their real estate firm.


When Watson Realty left their national affiliation and signed with Delta Media Group as their online marketing and technology partner, they opened the door to an entirely new realm of possibilities. Delta Media Group is the leading technology partner to many of the top US real estate firms. They are the creator of DeltaNET™️ 6, the real estate industry's most advanced all-in-one technology platform.


Watson Realty's partnership allowed them to support its associates at a higher level and stay ahead of its competitors with emerging real estate technology.


"We take great pride in saying we support our sales associates' brands and businesses with Delta Media Group's website, CRM, and digital marketing tools. Our associates hold the keys to real estate marketing solutions that will reshape the way they do business," says Redmond. "DeltaNET 6 allows our team to generate leads, communicate with clients and prospects, streamline transactions, and provide top-notch customer service all from one platform."


Here's What Some of Watson's Top Producing Agents Have to Say: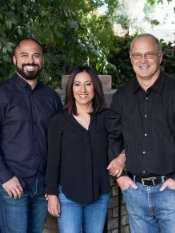 The Gordon Team:
"Watson has been a leader in the Bakersfield real estate business community for over 75 years. It has a great reputation amongst agents and the general public, which gives its agents a competitive advantage. The support and facilities Watson provides to its agents is top-notch and helps make each transaction as smooth as possible. It also allows agents to focus on selling real estate rather than worrying about other business details. The broker, Bill Redmond, is very knowledgeable and is always available to answer any questions his agents might have. He is loyal to his agents and makes you feel like he 'has your back.' These are just some of the reasons why we love working at Watson and why it has helped our real estate business succeed."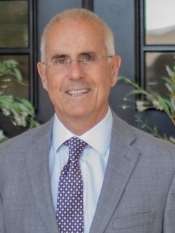 Mike Saba:
"I work at Watson Realty because I want to associate myself and my business where sales are a priority, standards are high, and agents are successful."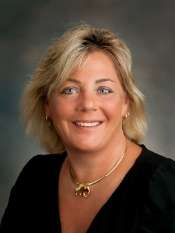 Kim Sheridan:
"Watson Realty's professionalism, longevity, and full-service support are all top-notch. Watson definitely caters to the success of their agents."











Extending Its Reach Across the Country and the Globe
In keeping with the independent direction and mindset, earlier this year, Watson also jumped at the opportunity to once again align themselves with the largest independent referral and relocation network, Leading Real Estate Companies of the World® (LeadingRE), along with a host of other corporate relocation affiliations and referral sources, Watson's exclusive local-market membership with LeadingRE expanded its associates' reach and services for clients across the country and around the globe.


"People are constantly looking to Bakersfield as another option," Carter said. "With the lasting impacts of the pandemic, folks are now in a position to choose their homes and communities more selectively–they don't necessarily need to be close to work anymore," he added. "Corporate group moves, individuals, and families are all looking at the benefits of California living without the hassles of being confined to crowded cities and clogged freeways. Bakersfield and our surrounding communities offer residents the very best of both worlds with a huge reduction in the hassle-factor. Life here is just way easier," he concluded.


"Whether relocating to or from Bakersfield, or to or from anywhere on the globe, our reconnection with LeadingRE makes their relocation journey easier," Redmond added.


Watson Realty's local reputation and expertise is the missing link to the LeadingRE landscape locally. This affiliation ensures that LeadingRE clients are working with exceptional local professionals. The latter also places their outgoing leads into a process that ensures high-level connections for relocating buyers and quality real estate companies across the country and around the world.

LeadingRE members mirror the stability, strength, and professionalism that sets Watson apart from other local brokerages. From London to Beijing, to Johannesburg and beyond, Watson Realty is proud to work with the very best companies worldwide.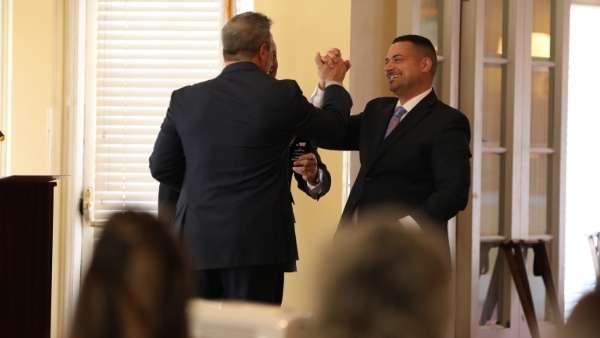 Your Business, Your Choices, Your Legacy
Owning and operating any business, real estate companies included, lead to many sleepless nights no matter the circumstances. For Watson, moving from franchisee to independent once again was a relatively easy decision.


As much as they may try, national franchises just aren't in a position to quickly adapt to local conditions. In electing to navigate the unpredictable headwaters on the horizon, Watson sees the benefits of being unaffiliated and flexible.


"As the saying goes, all real estate is local," explained Carter. "While I will always value the many outstanding relationships and contributions afforded by our franchise experience, Bill and I and our entire team are eager for the freedom and flexibility that being an independent firm offers."

"Watson's relationship with Delta Media Group as well as exciting new implementations to our business model allows us to offer our agents a gateway to build upon their personal brands. At Watson, it's Your Business, Your Choices, and Your Legacy," states Redmond.


Carter concludes, "Our numerous local advantages outweigh the other options available to local buyers and sellers. Having tried them both, we are confident that our company, our sales associates, our customers, and our incredible staff will and are seeing the "Watson Difference" this flexibility offers, and we're just getting started."