How Will You Remember 2020?
I am going to ask you to pause and think for one minute before you continue reading and answer for yourself the following question:
"One year from now, when I look back on what my business did in 2020, what will I remember?"
I love this type of exercise. It forces me to change my mode of thinking and create goals; to develop targets.
I'm sure it is only natural to think about COVID-19 and the impact it has had on your business, on your relationships in business, on the economy, and on buyer and seller behavior and needs. It only makes sense if most of your thoughts regarding COVID-19 are negative. However, if we are honest, there have also been positive outcomes during this global tragedy.
While you and I cannot change the reality of COVID-19 and its impact on our businesses, we still have control over everything else in our businesses.
So, let me ask some direct questions. While I'm framing these questions to owners and operators of real estate firms and teams, they still apply to sales associates equally. Will you look back on 2020 and say the following?
I empowered my teams and sales associates with technology, so they are more efficient in doing business.
I cut my technology and marketing expenses in 2020, and my sales associates and teams have better technology.
2020 is the year that I re-thought how we do training.
2020 is the year that I re-thought how we do office meetings.
2020 is the year that I changed how we recruit sales associates and teams.
2020 is the year that I started making acquisitions because my firm was correctly positioned to thrive.
These statements (along with many others you may have come up with) should cause you to pause and consider how you are positioning your business to thrive and survive in 2020 during COVID-19 and moving forward.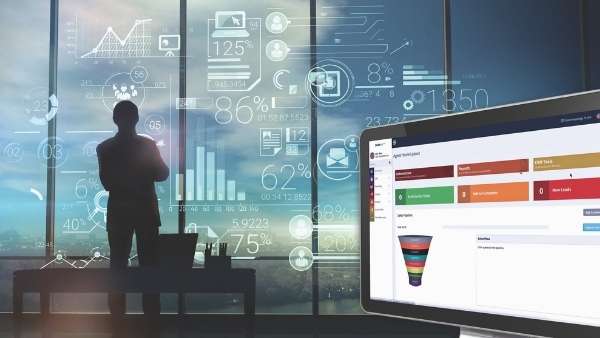 You see, today, right now, all the technology that exists within platforms such as DeltaNET™️ 6 CRM can empower you to claim all the statements above, right now in your business.
While I like to focus on future products and what is coming next with technology, I think it is only right that you and I consider some critical areas of your business so you can be empowered to look back on 2020 and see it as a positive year of change.
FIRST, I want to consider the following, possibly controversial, statement: You are no longer held hostage by a franchise with technology.
You have access to the most advanced, most integrated, most polished, most affordable, best-looking platform in 2020. I would admit that franchises spent more money five years ago and could potentially give you better access to technology if you were not a large enough firm that had the budget to compete. Those days are gone. In fact, the opposite is becoming true. The franchises cannot keep up with the pace of product development, product improvement, and product integration happening today at Delta Media Group.
Today, I see franchise real estate firms leaving their franchise and stating to us that "DeltaNET 6 empowered us to leave our franchise." I am not talking just one or two firms, but multiple real estate firms, some very large, left their franchises in 2020 because they are now empowered to do so.
Today I also see franchise real estate firms––like never before––dictating to their franchise that the franchise platform's leads flow into DeltaNET 6. Why is this? It is because of the CRM, the marketing tools, the business management tools, and third-party integrations that now exist in DeltaNET 6. The franchise platform eco-system simply cannot compete today and cannot compete moving forward on an on-going basis.

SECOND, I want to know: Have you been able to cut your marketing and technology expenses in 2020?
Five years ago, Delta Media Group was well known for creating the best-performing websites and high-quality lead generation. We did many other things back then, including CRM, marketing tools, and we were, and still are, considered an all-in-one provider.
Back then, the industry's mantra was you had two options: "Best-in-breed or all-in-one." That statement had some truth to it a few years ago. Small providers focusing on one feature made this argument. So, while those providers made that argument, the Delta Media Group team continued to push product development year after year. Today, in 2020, it is simply no longer true that you have to choose one or the other, and you directly benefit.
My strategy with DeltaNET 6 was to push product development so far that my competitors could not afford to compete, and we are winning.
Today DeltaNET 6 is known as a CRM tool. But it also comes with the best-performing, best-looking websites for firms, franchises, offices, teams, and sales associates.
You can also find an email marketing platform full of campaigns in the DeltaNET 6 CRM. It also comes with unique, curated content that is added to weekly. It also comes with an email and print marketing tools complete with fresh, new designs every month. It comes with social media marketing automation tools. It comes with single-property websites and listing videos as part of our marketing platform. It comes with a fully integrated open house app. It comes complete with 100's, and soon to be over 1000, integrations. It now has a full-blown texting platform. Soon it will have a full-blown training platform complete with training and the ability for you to create your own training courses. It comes with an integrated ad platform for running ads on Facebook, and soon will be able to run ads on Google and Instagram. I could keep going on and on, but you get the idea.
Five years ago, our clients would tell us about other platforms they were using for things such as listing videos or brochures or newsletters, etc. Those days are gone. Today I am hearing how our clients are cutting those vendors and using our tools. Not just because they are "good enough," but I even hear today how our tools, which are included as part of our CRM platform, are actually better. And the best part, I am hearing how firms are saving significant money by using DeltaNET 6 CRM.
I guess where I am going with this is that you need to evaluate where you are at. If you are a Delta client, you need to look at all the tools we have that you aren't using because our tools have changed dramatically, especially within the last twelve months, and especially in this CRM area! They will continue to change dramatically, moving forward, which will further empower you, your teams, and your sales associates to do more with less money!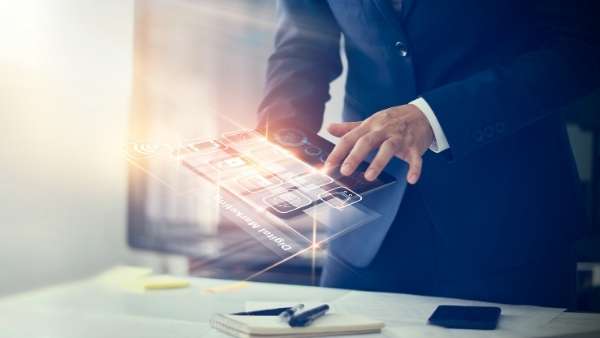 THIRD, I want to know: Are you empowered to make acquisitions, recruit new teams and sales associates, and retain your teams and sales associates?
In the past month, I heard how multiple clients of ours using DeltaNET 6 CRM were empowered to do acquisitions of offices and teams. The best part of these acquisitions is that these teams and offices were from franchises that would be known as technology-empowered franchises.
Today the technology exists within DeltaNET 6 CRM, so you can be a technology leader in your marketplace with your offices, teams, and sales associates. There is no excuse for not taking the technology of DeltaNET 6 CRM and all the automation, the marketing tools, the integrations, and using this to increase retention and make acquisitions and grow your market share.
I could keep going on-and-on, so I will just leave you with these thoughts:
If you are a DeltaNET 6 CRM user, make certain that you are keeping up with tools and technology available and regularly communicate this within your organization; especially the marketing and CRM related tools.
If you are not a DeltaNET 6 CRM user, sign-up for a free trial. You heard me right, sign-up for a free 30-day trial. We do fully-functioning 30-day free trials with no setup costs.
Why not try it and then learn about it and maybe watch presentations on it. We will not force you to watch a sales presentation to learn about our product or talk to any of our salespeople. We believe in our products so much that you can now try them for free at www.deltamediagroup.com/free.