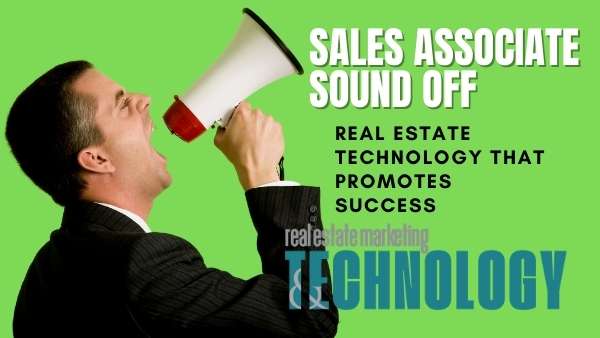 Technology keeps us connected in so many ways, and it's especially critical for sales associates in the real estate industry. Staying in touch with buyers and sellers at every stage of a real estate transaction builds confidence and trust. Tools such as social media and CRM software help keep the lines of communication open and contribute to the growth of those customer relationships.
Social media ads can boost your visibility and keep you top-of-mind with customers in every phase of the buying process. Customizable emails, ecards, flyers, and texts via the DeltaNET™️ 6 CRM keep sales associates top-of-mind so that when a customer is ready to buy or sell, your name is number one on their list.
We asked sales associates from across the country about the technology they use on a daily basis that helps them be successful. They shared what they can't live without.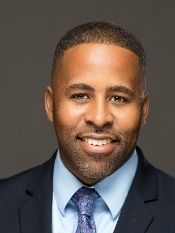 Taj Simmons, REALTOR® BHHS Homesale Realty: "The DeltaNET tools allow me to keep in front of my database by providing valuable information that I send on a weekly basis. The articles that are provided to me allow me to be the industry expert and help me attract repeat and referral business."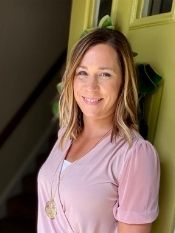 Julie Goodrich, REALTOR® BHHS Homesale Realty: "I can't live without social media! Before starting my career in real estate, I didn't really care about what my family and friends were posting on Facebook or Instagram. Like what they had for dinner that night or the latest and greatest item that they just purchased. I was looking at social media in the wrong light. It's about embracing the stories that each person shares and engaging with them in a personal way. Celebrating their milestones and accomplishments. It's also about putting yourself out there for the social world to see. I've found that sharing your personal life with a little sprinkle of real estate goes a long way in connecting with people on social platforms and building your business."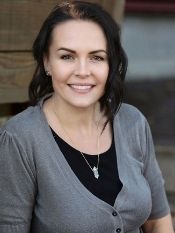 Kendall Patterson, REALTOR® Relationship Real Estate Coldwell Banker Bain Redmond: "Technology and real estate, I honestly don't know what Realtors did without it! From client management and staying in touch via text, social media, and other apps. To the actual real estate-focused apps and sites like Homesnap, Supra eKey, OpCity, ShowingTime, HomeSpotter, DeltaNET and the other tech Bain uses for us like Issuu.com to create top-notch marketing, I could keep going! I use a TON of tech to do my job and live life simultaneously. Instagram and Facebook, LinkedIn, Pinterest, YouTube and Yelp all keep a ton of my interest with business too. In fact, I have had multiple people start their real estate adventure by messaging through Instagram and Facebook with me, not via phone or text."
Yibekal Kassa, Broker Coldwell Banker Bain: "Technology helps real estate agents like me leverage limited capital and time in smarter, more effective ways. In some cases, using technology provides greater efficiency and versatility, making it a natural progression for processes I may already have in place in my business. In others, I may need to make some adjustments to reap the benefits of tech-friendly alternatives. As a real estate professional who previously relied on statistics in Excel spreadsheets, and pen and paper to manage my client base, I can now leverage cloud-based databases in the DeltaNET to boost collaboration and facilitate workflow automation like monthly newsletter, postcards, social media posts, email blasts, and more to connect with my clients. By eliminating manual processes which were both tiresome and erroneous, I have now been able to save time and money."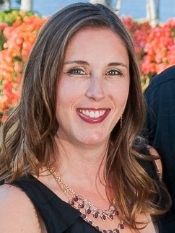 Kristi Jenkins, Managing Broker & Global Luxury Specialist Coldwell Banker Bain: "Technology has been a key component in not only creating marketing materials for me to use, but also enhancing my successes as a broker and increasing business. The DeltaNET has made it simple for me to access our Global Luxury materials, from price points, to submission form for a new listing, to marketing. The DeltaNET has also made it very easy to request custom marketing from our marketing team. It's provided a submission form where I can enter details about a property, select any and all marketing options and have my regional marketing specialist work with me on designing and personalizing it for me.
And probably the most important way technology has benefitted me is in the way that the DeltaNET provides me with my very own agent-branded site that is fully customizable. With the assistance of our marketing team, I now have a beautifully designed custom page on my website that displays all of my listings that I've sold with comprehensive videos and pictures of each listing. This provides me with a way to show current and potential clients the type of work I can do for their home."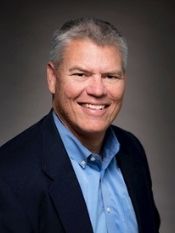 Josh Loew, REALTOR® Leonard Ryden Burr Real Estate: "When I'm on the go and time is limited, getting things done takes priority to making things perfect. Using the DeltaNET's "Create a Flyer" tool within the "Marketing Dashboard" is my go-to source to quickly create a marketing piece that I can print off and take to a listing appointment or walk a neighborhood. I love how the listing data and photos automatically import into the flyer saving me time. I encourage all agents to check out this cool feature in the DeltaNET."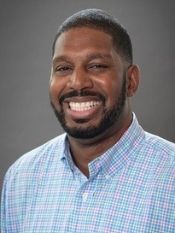 Jason McDougald, REALTOR® Leonard Ryden Burr Real Estate: "Leveraging social media has really helped me get my name out there. It has also helped me learn the art of promoting myself. This has also boosted my clients' confidence in me and has given me a major boost in my confidence to help my clients."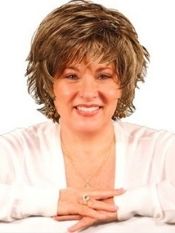 Ceilidh Creech, REALTOR® Margaret Rudd & Associates: "The COVID climate has made technology more important than ever. And it has forced folks, who typically balked at using technology, to learn how to use all the "new-fangled" tech we have available today. Taking clients on video tours has become the "new normal." Clients can sit at their kitchen table and scan a QR code and be transported to the interior of a home they are interested in via virtual or Matterport tours all while enjoying a cup of coffee (and in their jammies). Automat- ed searches keep our clients up-to-date with our fast-paced industry so they don't miss out on a "hot" property. Calendars linked to databases help keep us organized. Automated reminders keep us in touch with our clients on the day and time we promised. I don't believe anything can take the place of human interaction, when a loved one passes, a spouse loses their job, a baby is born, a child graduates from college or a new puppy is added to the family; that in-person visit is always appreciated and can't be automated. But the special event ecards and special notices we set up to be automatically delivered on holidays are also appreciated. We just need to keep it balanced."
David Hyatt, Broker Associate/REALTOR® Century 21 Thomas, North Myrtle Beach, SC: "I have been a Realtor for over 10 years. The world of technology has opened up tremendous opportunities providing another great outlet to connect with clients looking to buy and sell. I utilize social media venues such as Facebook, Instagram, Twitter, and LinkedIn to post my properties, along with interesting and educational information related to the market. This gives Century 21 Thomas and me mass exposure and recognition. E-mail technology allows me to create segmented databases of prospective leads and remain top-of-mind through targeted messages and e-newsletters. These outlets offer a very measurable form of communication through analytics.
The video medium is another effective platform for real estate providing virtual tours and 360-degree videos. Technology results in buyers and sellers being more educated and prepared for the purchasing and selling journey. The DeltaNET has offered us the capability to streamline many of these technology outlets into one easy-to-use package—saving time and removing the duplication of effort. This is a huge advantage in a very competitive industry."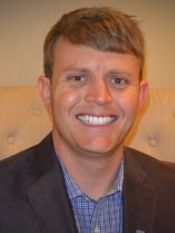 Derek Fairfax, REALTOR® Century 21 Thomas, North Myrtle Beach, SC: "DeltaNET has really allowed me to streamline my business. I have found the Customer Center to be most helpful. It gives me insight into exactly what my buyers are looking for, which saves time and adds a lot of value to our relationship. The Social Media Dashboard has been a game-changer for me. I have always struggled with social media, but this platform really simplifies posting ads. There are some great templates and tools within this feature that help when developing posts but still allow customizations for that unique look."
Technology to the Rescue
These are just a few of the many innovations that can help you run your real estate business more efficiently. Which ones will you employ to take your business to the next level?