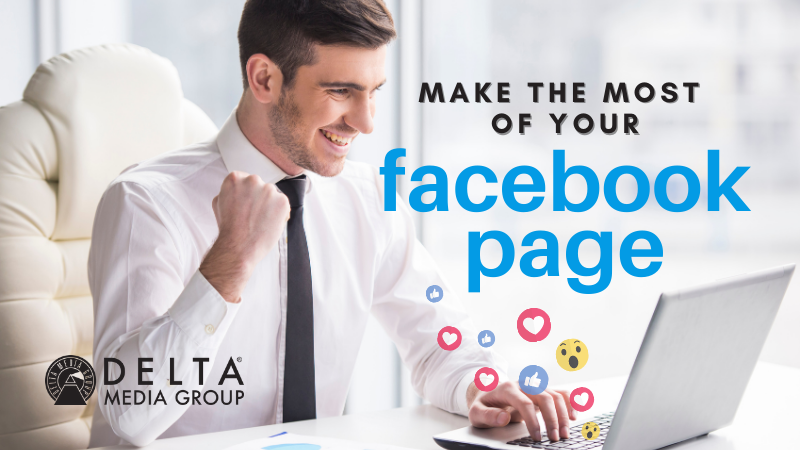 Experts estimate an astonishing 87.1% of marketers in the U.S. used Facebook marketing features in 2020.
Facebook has 2.4 billion monthly active users, including some 255 million in the United States and Canada. As Facebook loses its cachet among the college students it was originally created for, it's still growing among the under-36 cohort most likely to be active homebuyers.
No matter who your target demographic is, Facebook has them. And the most vital resource for reaching those potential leads is your Facebook business page. Even if you already have one, there are exciting ways to make it more effective.
Real Estate Agents, It's Time to Renovate Your Facebook Business Page
If you've been in the real estate industry more than a month, odds are you have a Facebook business page for your practice. But Facebook is constantly providing new tools to apply to your lead generation efforts. Just like an old home, your page may need a fresh coat of paint.
Luckily, your business page is under your control. It's up to you to make the most of it. By keeping your Facebook page modern, you're adding extra authority and interest to your posts. That helps you stand out from the crowd and get recognized as an authentic local real estate expert.
Here are four ways to do it:
1. Update Your Facebook Cover Image With a Call to Action
You already know your cover image is the most important visual element on your Facebook page, right?
It serves as the masthead, taking up more space than anything else. A good cover is 820x360 pixels, so it shows up brilliantly on both smartphones and desktops. Text is kept to the middle, where it can't be cut off. The image shows a compelling real estate photo, your face, or both. And, of course, it includes your brand name or logo!
But did you know you can add interactivity to your cover?
One of the more recent quirks of business pages is the "call to action" button. Just like a CTA on your blog posts, this tells visitors what to do next — a step they often won't take unless it's made explicit. The CTA appears in a prominent position on your cover, and it can be styled in many different ways.
Some relevant options for real estate include:
Contact Us

Learn More

Watch Video

Request Time
Here's how to set one up.
2. Add Property Search to Your Facebook Page
Although you can't display MLS listings directly on your Facebook page without using third-party software, there's another way to give your properties more reach. Submit your listings to Facebook Marketplace in the Real Estate category, and you'll have many more options for promoting them, such as using Facebook Ads or sharing them with your active Groups. You can also communicate with prospective buyers right on Facebook.
3. Encourage Former Clients to Visit Your Review Section
When your business page is filled out with your website URL and address, Facebook reviews can boost your local SEO — getting you more traffic from searches relevant to your business within 20 miles of you. That means even if you already showcase reviews on your website, Facebook still has something to offer.
To get more reviews, follow up with satisfied clients within a week of closing day. Also, reach out to clients who've already submitted positive reviews on Google My Business or Yelp. 81% of 12,000 respondents said their friends' recommendations influenced their buying behavior, so this can create a snowball effect.
4. Set Up Facebook Messenger to Communicate with Contacts
Facebook has big plans to expand Facebook Messenger and make it the customer service solution of choice for as many businesses as possible. In this case, however, they're simply responding to how people are using the software already. This ubiquitous app makes it easier than ever to start a conversation at any time. Real estate is all about relationships, so it's a natural fit.
To get all the benefits of Facebook Messenger, you need to be set up. On your page's General Settings, be sure "People can contact my page privately" is enabled. Verify your Messenger username, also under General Settings. The username is automatically generated based on your page name and can be changed. Next, consider updating your page's call to action to the "Send Message" button.
As you get more comfortable with Messenger, you can use its automation features to provide seamless service for common customer needs. Write a greeting for Facebook Messenger to introduce yourself and use Instant Reply to send an automatic response to each user's first message to you.
DeltaNET customers can take Facebook to the next level with automatic social media updates, including new listings, closings, and open house announcements. To see it for yourself, contact us at Delta Media Group.