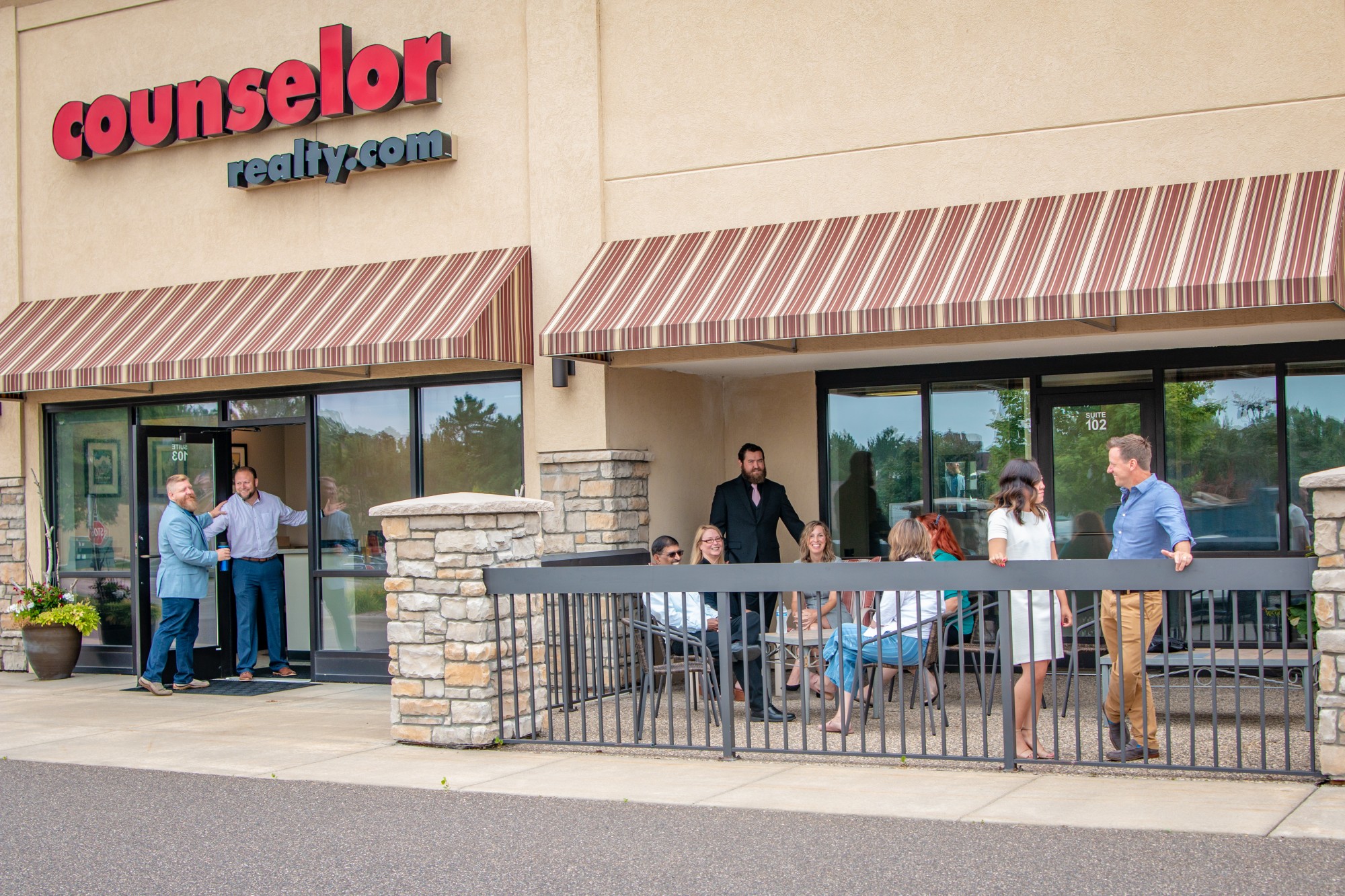 In every issue of our magazine, one of our goals is to showcase Delta Media Group® customers who take a different approach to succeeding in the real estate industry, as well as those who have stood the test of time. Counselor Realty checks both of those boxes. Here, we'll look at what the Minnesota-based brokerage has done to foster over 50 years of business and how its agent -first approach helps separate Counselor from the rest of the real estate pack.
THE BUILDING BLOCKS OF LONGEVITY
A full-service brokerage and agent-owned company, Counselor was established in 1964. Since then, it's become one of the most trusted real estate names in Minnesota's Twin Cities and across the entire state with over 200 agents and 15 offices.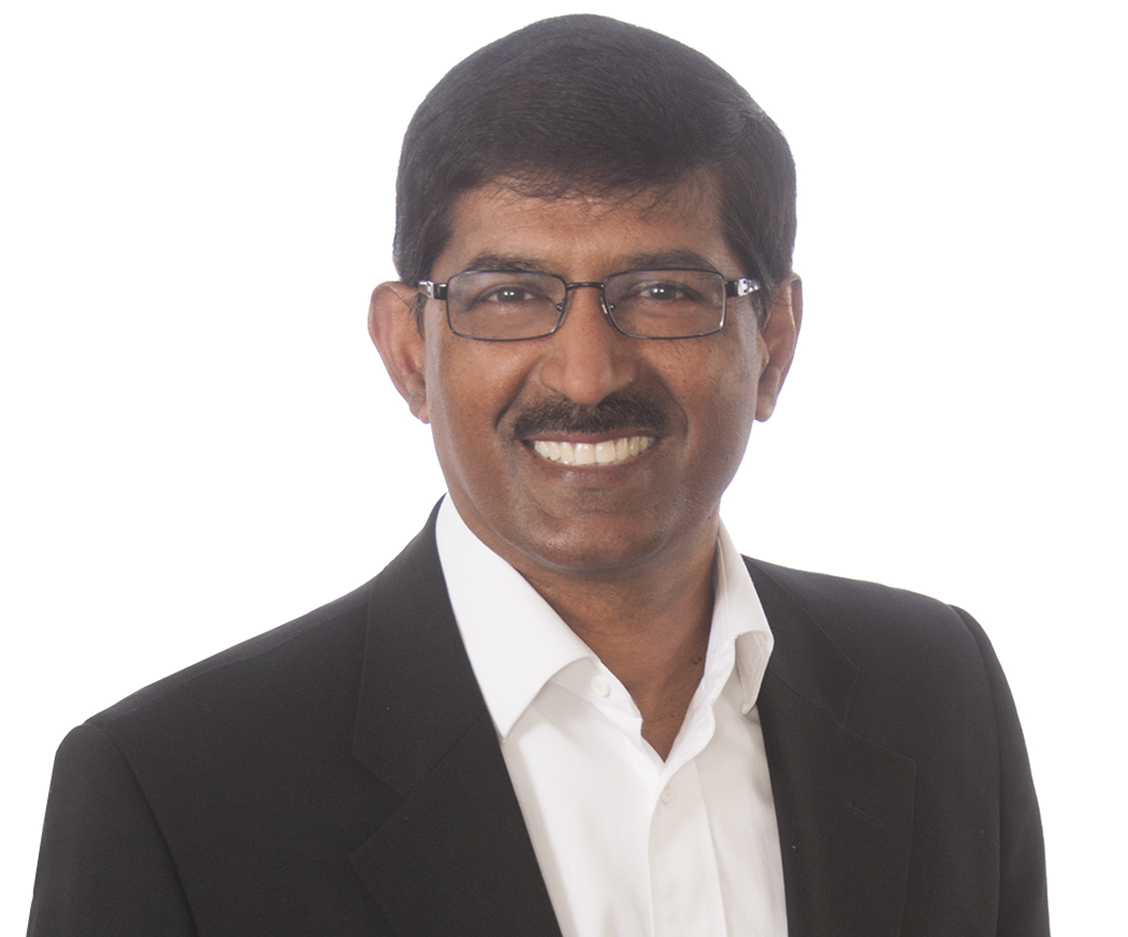 With a structure that President Andy Prashad likens to a co-op, or even similar to how an attorney would join a law firm, Counselor provides its agents with their own voice and the tools to use it. Not only for their success, but profit as well, even during the unusual circumstances presented by 2020. Prashad adds that Counselor prides itself on providing the best available "services to our agents...so they can, in turn, provide that service to their clients. We're all about agent support, very agent-driven, and agent focused."
While plenty of things have changed since Counselor Realty opened more than 50 years ago, the fundamental principles of the company remain as solid as ever. Throughout the ups and downs of the market, Counselor stays a strong, consistent presence across Minnesota, providing home buyers with a sense of confidence and security.
As a household name across the state, Counselor is also able to focus on opportunities for its agents. From shareholder options to sharing information based on a vast pool of experience, Counselor's continued success rests largely on their ability to foster collaboration and teamwork.
Says Marketing Tech Co-Chair Kevin Bumgardner, "You really do lean on agents around you. I recently told an agent, as a brokerage, we put agents first who put customers first. We are really geared toward the full-time full-service agent who plans to sell as their full-time job."
"And there aren't too many companies out there that one could say they have a voice," Prashad adds. I think that's pretty important after over half a century, still being able to continue that model. And a lot of folks have had a different take off of our model."
GROWING THE COUNSELOR REALTY FAMILY
Locally owned and operated, Counselor also offers opportunities to franchise. Although franchise ownership might vary, and even the internal structure of each may occasionally operate differently, there are still overarching similarities from office to office. Namely, the family-like feeling that defines the company, creating the sort of relationships that make agents feel welcome no matter where they're working or how they're training.
Even in today's era of online meetings and video conferencing, Counselor manages to keep relationships strong, something that's also helped the company weather the storm of 2020. Compared to 2019, leads were up 57%, total web traffic was up 74%, and organic traffic was up 73%. "The way [franchises are] set up, the family of Counselor Realty is very much the same, no matter where you go," says Bumgardner. "You're always welcome at one of the offices. You can practice real estate statewide, so wherever you go, you're welcome. And even during this pandemic, when we have online Zoom meetings, when we have online training, franchise agents are always invited as if they're a corporate agent."
More often than not, any franchise expansion is the product of people wanting to be part of the Counselor brand. Whether that's previous agents, who have seen what the name can do first-hand, or others who were simply attracted to Counselors' proven model, as was the case in the recently-opened Bemidji location, adding another office is always about finding the right partners.
Growing organically is critical for Counselor, particularly against the backdrop of the COVID-19 pandemic. No one is looking to force a franchise, but if the chance to move into a new market presents itself, Counselor is anxious to seize the opportunity.
"I think we [aren't] necessarily looking at just growth for growth's sake," says Director of Operations Jennipher Reichert, "but forming relationships and partnering with people that are going to be part of our tradition and that we are going to be proud to say are partners of Counselor Realty."
Making it easy for franchises to join is also important for Counselor. With one of the lowest entry fees on the market, as well as an uncomplicated system once an office is brought in, and the opportunity to be part of company-wide training offerings, Counselor aims to make the process as streamlined as possible. That sort of give and take also creates another facet to the franchise relationships, helping them evolve past the brick and mortar of traditional offices and into something that benefits everyone involved.
"It truly is a family," says Franchise Director Dawn Jarl. "When I'm in Bemidji, for example, you're just invited to step in. When any of our franchisees come down to the Twin Cities, they call, they refer, and vice versa. It's just a really great system."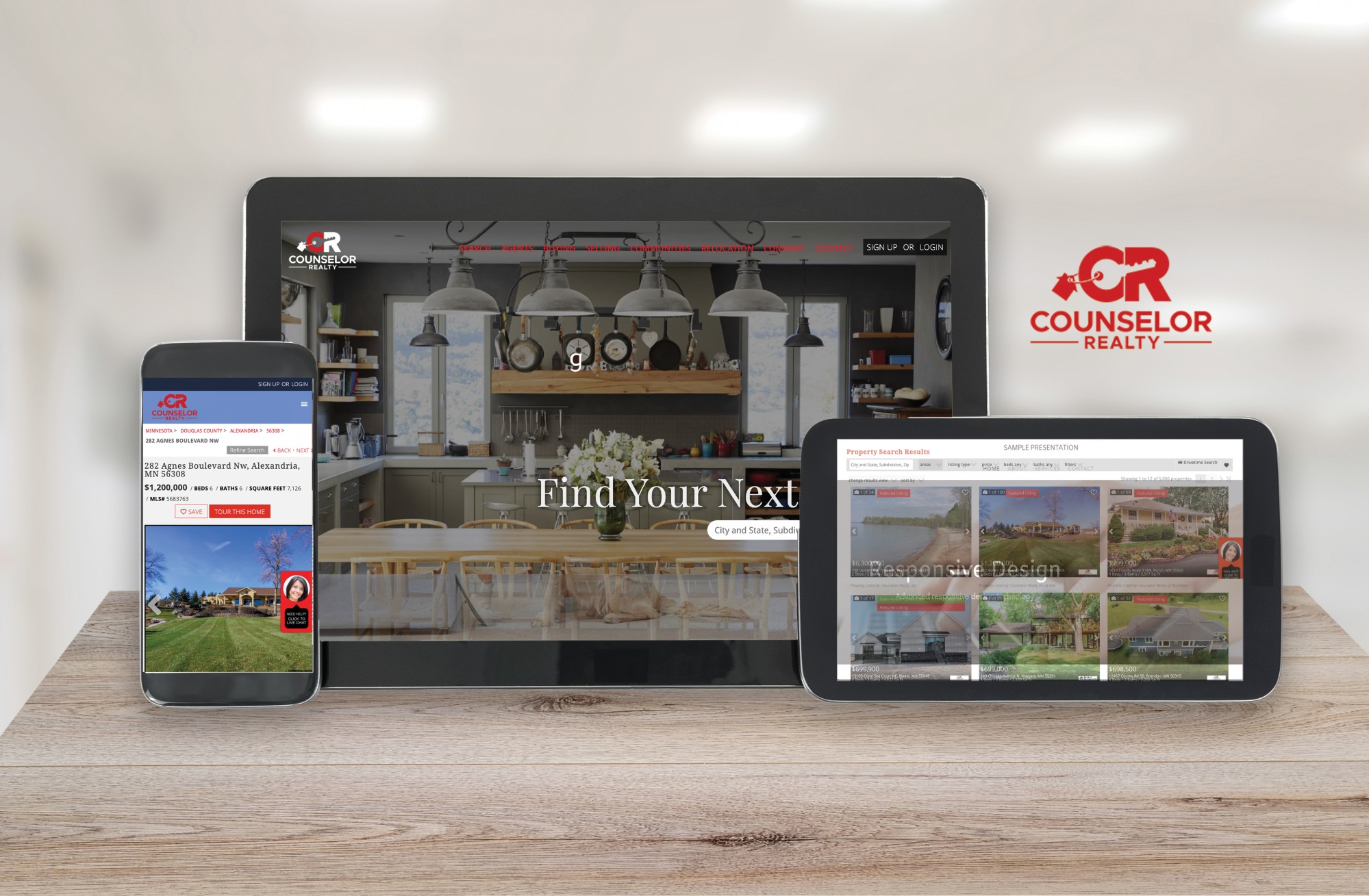 TAKING 2020 IN STRIDE
In a time defined by its new obstacles and constant challenges, Counselor continues to find new and innovative ways to meet each head-on, making 2020 one of its most productive years yet. Throughout the year, organic web traffic rose 70%, a number Counselor is regularly able to leverage into leads and a jumping-off point for agent productivity.
"Our agents have continued, in most cases, to do business, but in a very different way than it has looked in the past," Reichert says, adding that, as a brokerage, Counselor was considered a critical business in Minnesota, even in the early days of the pandemic. "I think the SEO program specifically has increased our online presence, and really provided a value to us."
With new developments to contend with seemingly every week, Counselor's agents have harnessed their creativity and their previous knowledge, continuing to serve their customer base while also staying safe. So, whether it's virtual open houses or providing consumers with alternate ways to view properties, Counselor's agents still performed comparable to 2019.
Both Bumgardner and Prashad credit that performance with agents' previous experience, many of them working with Counselor for decades now.
"Going back, some have been here since the '80s, maybe late '80s, '89 to '92," Prashad says. "So given their experience, their knowledge when the pandemic basically hit, this is something that they have experienced before, not to this level, but they are in a position where they have knowledge."
And when younger agents need help, those family-like traits that define Counselor prove as important as ever.
"We impart our wisdom to them, and I think that's been helpful," Bumgardner says.
TECH PARTNERSHIPS ENSURING AGENT SUCCESS
Counselor Realty and Delta Media Group
First partnering in 2007, Delta Media Group provides tools that are now part of the fabric of Counselor's everyday success. That includes company websites and a go-to hub where agents can develop unique marketing content, customer relationship management, social media engagement, and even automation that allows for more time to focus on clients. Although not Counselor's first tech partnership, Bumgardner says Delta's innovation has helped make it one of their longest-lasting partnerships.
"From our side, having that relationship with [Delta's] developers and other titles, we've been able to make suggestions and improvements and overall, things that help our marketplace, things that help our agents succeed with the website," Bumgardner says. "Together, we've been able to create a better product, hopefully for the industry. Hopefully, it competes against the new technology and Wall Street money that competes with us."
Counselor franchises also have some freedom when choosing website providers, but Reichert says, more often than not, locations stick with Delta.
"That says a lot," Reichert adds. "And it was great for us because they're now within our company structure, and we know that they are recognizing the value. With the relationship that we have with Delta and everything that you have to offer."
DeltaNET™ 6, as well as other Delta-provided products, including webinars, also prove consistently valuable to Counselor. In the last decade or so, the tools added another dynamic to Counselor's recruiting efforts. Online visibility and the potential for creating and maintaining leads make Counselor an appealing option for agents across Minnesota, while the ease of use with Delta makes those agents' jobs all the more efficient.
THE FUTURE IS BRIGHT
Despite the ups and downs of 2020, Counselor has no plans of slowing as the company turns its attention toward the new year. Expanding communications, coaching, and training will all be key aspects of Counselor's 2021 plan, while also offering agents the chance to join accountability groups and continuing to provide even more opportunities to learn from one another.
As always, the crux lies in relationships: fostering them, nurturing them, and growing them wherever applicable — both within the company itself and the communities Counselor serves. With a reputation that's only grown over the last five decades, Counselor is determined to keep building on a proven model that's both profitable and successful.
"I would say that over the last 56 years, of course, we have seen many models come and go, the shiny new object syndrome," Prashad says. "That's going to continue to happen. It has happened. But for us, it's a natural growth process. And that's our intention. And that's how we see ourselves growing."