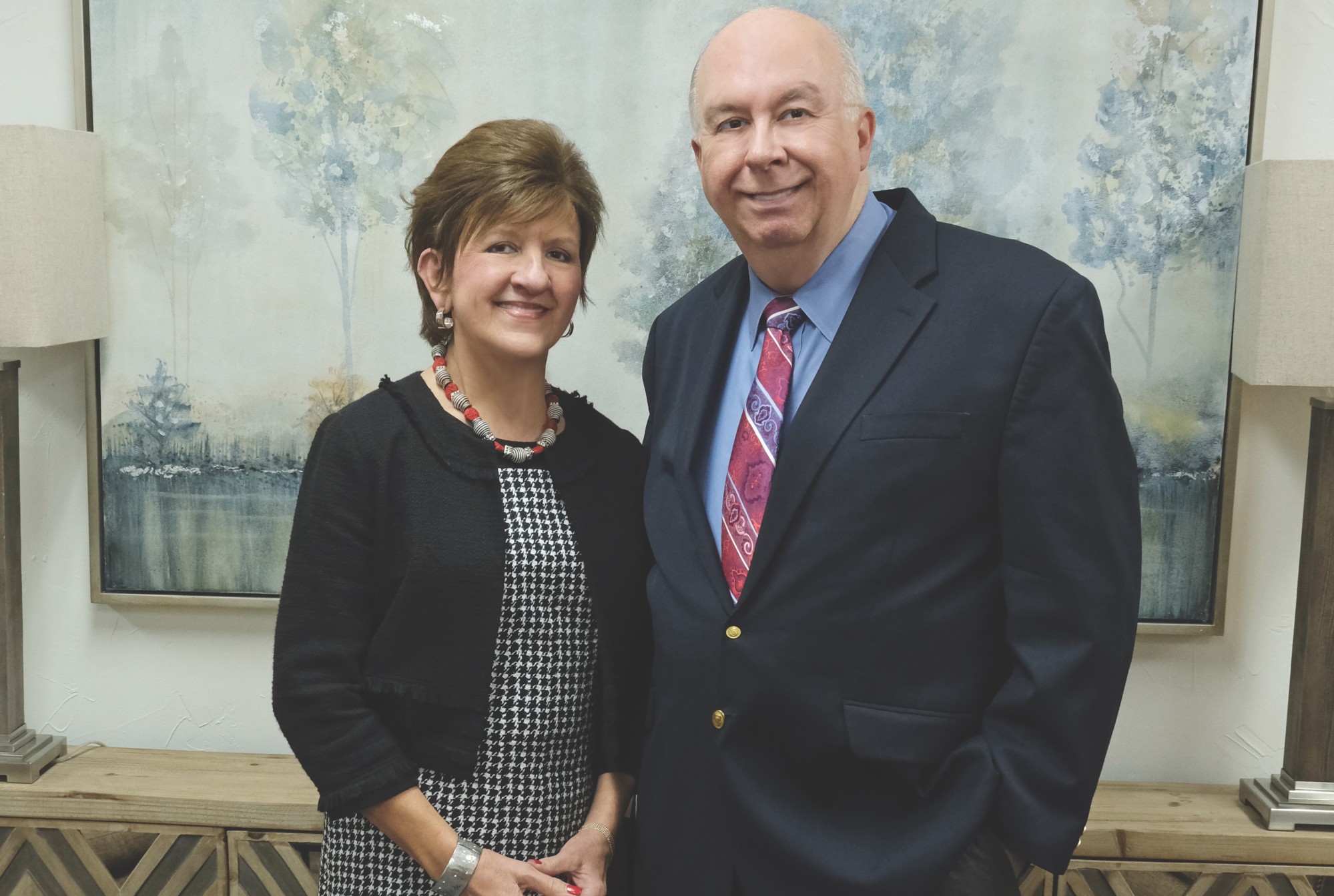 In March 1983, RE/MAX DFW Associates opened the doors to its very first office, serving a client base of only a few thousand people near the DFW Airport. And while the beginnings may have been humble, the potential for growth was obvious. Now, in the nearly four decades since those early days, RE/MAX DFW Associates hasn't just become one of the most trusted names in local real estate, but an integral part of the DallasFort Worth community and one of the top brokerages in the entire country.
For plenty of North Texans, RE/MAX DFW Associates is their go-to-choice, whether they're looking to purchase their first house, upgraded their living spaces, or find their forever homes. With knowledgeable and well-trained agents, locals know that when they turn to RE/MAX DFW Associates, they're getting a real estate partner who will work with them to make their dreams a reality.
GETTING TO KNOW RE/MAX DFW
Thirty-seven years ago, just after graduating college, Mark Wolfe, President and Owner of RE/MAX DFW Associates, began the process of building his company from the ground up. Long days and hours upon hours of work later, Wolfe has done more than simply create a lasting business. With over 300 agents, RE/MAX DFW Associates continues to grow every year, cementing its place in the industry and evolving into the de facto real estate leader in the area.
According to their website, in November 2020 alone, RE/MAX DFW boasted 596 new listings, up almost 100 from the previous month, while homes spent an average of only 72 days on the market. That number was down from 88 days in October 2020. DFW also ended 2020 with over $1.46 billion in closed sales volume, up 3.6% from the previous year.
Talking about RE/MAX DFW Associates' dedication helps them build long-term relationships with their clients, Wolfe says: The secret to our success, I think, the bottom line is that we absolutely care. I am involved seven days a week, almost 24/7 sometimes. It's not like so many other companies where you can't get ahold of the broker on the weekend, or you can't get ahold of the manager or whatever it may be. You can get ahold of our executive staff and our managers, seven days a week, and they're there to help, they're there to assist." 
ESTABLISHING SUCCESS & EMBRACING GROWTH
A Culture of Innovation, Education, and Change
Since its start, RE/MAX DFW Associates has invested in its sales team's growth, fostering experience, and a collective sense of industry knowledge.
When DFW first began, Wolfe says they weren't able to hire seasoned veterans from other agencies but instead had to "grow agents" of their own. That meant coming up with their own training programs — since RE/MAX didn't offer one of its own at the time — and creating an environment that not only attracted agents but kept them in house.
"We really mentored and trained agents," Wolfe says. "We have always had a balance of about two-thirds of the agents that come in our door are seasoned veteran agents, and about one-third are brand-new licensees that we train and mentor along the way."
Many of those initial hires are still with RE/MAX DFW Associates today. And many of DFW's executive staff, administrators, and loan officers also have multi-decade careers with the company.
But while longevity and consistency are both factors DFW prides itself on, finding new and successful agents has also become one of the company's calling cards. Marketing themselves is just as important as selling the latest listing, and in the last 30-plus years, DFW has become one of the premier landing points for future real estate stars. Finding new talent, and mixing it with experience, is the crux of DFW's boon of success and its longevity in the area. It's a fine line to walk, but one Wolfe believes the company has worked to perfection.
"We try to bring in young blood," Wolfe says. "Our average age in our company is about 49. In Texas, that's quite young, compared to what the other typical real estate companies have."
Adds Director of Marketing Services, Cyndi Cook, "[RE/MAX DFW and Mark have] been able to curate a team that nurtures and mentors agents to exceed in their goals, and to reach for the next level. Our managers, they're all very seasoned, very experienced. And because of that, they have been able to [help] agents, especially new agents, put them on the right path to their success and to achieve their goals."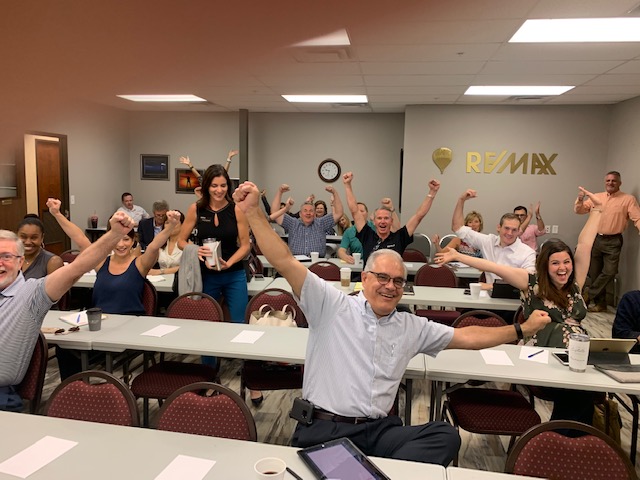 Mixing consistency and fresh faces allow agents across DFW to find their niche and truly settle into their roles, no matter what that might entail. They're experts in their field, with enough experience to weather any obstacle — including, most recently, the COVID-19 pandemic.
When the pandemic first hit last March, nearly everything in the Dallas-Fort Worth area shut down for several weeks. The abrupt change forced agents across RE/MAX DFW to shift their focus and pivot their mindset, which is precisely what they did. Suddenly, Cook was running virtual training sessions and working with Delta Media Group to help prepare for virtual showings, while agents settled into home offices and learned brand-new protocols.
Of course, revolving on a dime like that wasn't easy, and DFW is still navigating its way through the "new normal," but the company has confidence in its agents and their abilities. As always, it didn't take long for RE/MAX DFW to hit its stride, embracing the changes and settling into another routine that almost immediately led to success. Cook doesn't expect that to change any time soon.
"One of the things that I see is that more agents are embracing video," Cook says. "And also I'm seeing that even though you can do live open houses in our market now, about 20% of the open houses are virtual or Facebook premiere events. I'm not sure that's going to change." 
BUILDING TEAMS AND PARTNERSHIPS THAT WORK
Living and working during the COVID-19 pandemic is far from easy. Still, RE/MAX DFW is making the best of a difficult situation thanks in large part to agent ingenuity and a longstanding partnership with Delta Media Group®. In fact, despite the near-constant obstacles, RE/MAX DFW is posting some of its best numbers in years.
With agents who embrace every challenge presented to them, Wolfe says DFW wrapped up 2020 "having record months." He adds, "we will end the year, I think even above last year, which is quite phenomenal."
DFW also spent the last month of 2020 hosting weekly training videos as they launched their new website with Delta Media Group. Participation was enthusiastic across the board, with nearly 50 agents attending the initial class and almost a third of the company's agent base eventually joining.
"I think these trainings have been a huge success for us," Cook says. "And of course, the partnership with Delta, that to me is one of the keys of our ability to maintain an edge on technology. Our partnership with Delta allows us to be very competitive."
It's that enthusiasm and dedication to learning on the fly that has helped DFW keep trending upward because, no matter the time or the obstacles in front of them, growth is a constant trend for the company. When Cook first joined DFW in 1999, she says they "were doing in the 500 million to 750 million [range]" for revenue. Now, the company records sales volume in excess of 1.4 billion dollars, a number that both Wolfe and Cook credit their agents and staff for achieving.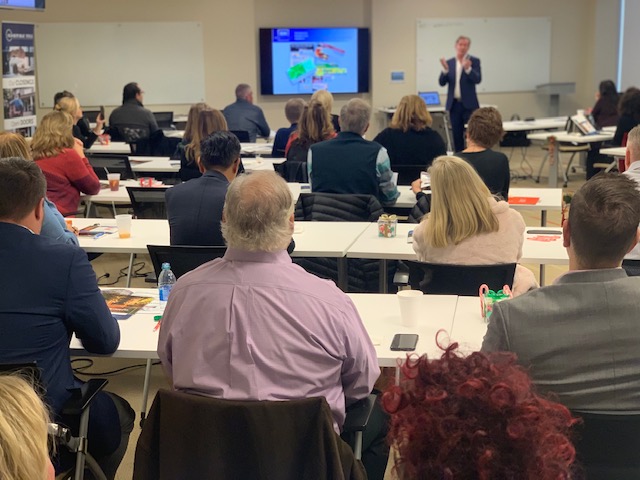 As the real estate landscape continues to evolve, Wolfe doesn't anticipate much of a change in how RE/MAX DFW does business. While offices are once again open, most agents will continue to work out of their homes, still doing their best to provide the optimal home-buying experience for clients.
"You've got to give the very best services, you've got to stay in contact with your agents," Wolfe says. "Some of the things that have happened here in COVID, we'll never depart from." 
Top Sales Associates
The new-normal might continue to look a bit unfamiliar and occasionally even more challenging, but RE/MAX DFW's agents have high hopes of a prosperous 2021 — both for themselves and the community they work for. Buoyed by the collective confidence that's become the company's driving force, as well as an industry-leading website and Customer Relationship Management (CRM) system, DFW agents are ready to put their plans for the new year into action.
Some of RE/MAX DFW's top sales associates share why they chose this company to help set them on the path toward real estate success as they continue to prepare for everything 2021 has to offer:
"I joined RE/MAX DFW Associates after hearing about Mark Wolfe and RE/ MAX DFW for years from real estate friends and associates. They have a top-notch marketing department, and over the years, I saw many real estate associates move there. I was a 20-year agent with another RE/MAX office when I chose to move to the DFW Associates Plano location.
Mark and DFW Associates were more than welcoming. Cyndi in the marketing department is a great resource and extremely helpful with internet marketing as well as any aspect of growing our business. My first day at a DFW event greeted me with hellos and friendly faces, all with the same goal: to be successful and helpful to fellow agents.
The resources Mark offers and the overall support is a huge help in navigating the market. Mark sends relevant emails most days, updating the agents on trends, stats, and interesting information that affects our business. Mark is a very agent-friendly owner. From the first day I met him, he knew about me, my career, and my family. I feel very blessed to be a part of this great company and alongside such professional and hard-working agents." - Tina Crisp, RE/MAX Hall of Fame Agent 
"It was around 12 years ago a friend suggested I go meet with a manager named Steve Alcorn at RE/MAX DFW Associates. Astonishingly enough, I can say it was one of the best things I've ever done in my life.
This company and the people who make it work are unbelievable. They make you feel like family from the moment you walk in the door and every day thereafter. The level of technology, experience, and love this company gives is over the top. I'm proud to be a part of this team!" - Tracy Futch Peterson-McLean, RE/MAX DFW Commercial
"I have been a Top Producing Realtor for over 20 years with another RE/MAX [company] and was glad when RE/MAX DFW took over. I was apprehensive at first, not knowing what kind of change would take place, and quickly found out that Mark Wolfe and the staff were more than helpful and accommodating with my move.
Every time I had a question or concern, it was solved quickly and effectively, and the technology has exceeded my expectations!
The agents at RE/MAX DFW were warm and welcoming, and they are one of the best in the Metroplex! I can't wait to continue to grow my business moving forward as part of the RMDFW family!" - Von Truong, Certified Luxury Homes Marketing Specialist
"I had only been an agent for a few years when I joined RE/MAX. They were the number one company in town, and all the big hitters were there. I quickly learned why. Mark Wolfe was one of the main draws. He truly had the most professional operation of all the companies that I interviewed with. He and his staff were there with answers; the office was open for clients to visit, his office meetings had important information, not just coffee, donuts, and a pep rally. This was not anything that I had seen before, and it is still that way today.
Through the past 25 years, I have developed a profound respect for both Mark & Kay Wolfe and the amazing staff that they have hired. I have also been impressed that the services that we receive at RE/ MAX work out to be far less money than I would pay for them anywhere else. I get approached by other real estate companies all the time, and as I do the spreadsheet math, RE/MAX wins every time.
I believe that both the staff and the agents at RE/MAX DFW are top-notch. I am always amazed at their willingness to help others, no matter how swamped we are. It is a good group that you can call on for advice and counsel when you need it." - Laura Barnett, RE/MAX Circle of Legends
TECHNOLOGY PARTNERSHIPS LEAD TO LONGTERM SUCCESS
RE/MAX DFW Associates and Delta Media Group
RE/MAX DFW Associates first partnered with Delta Media Group nearly a decade and a half ago, and since then, the relationship has only grown stronger. Through the ups and downs of the real estate industry, the housing market, and even the recent COVID-19 pandemic, both companies have consistently worked to help one another for the better part of the last 15 years. That's especially true recently, as RE/MAX DFW Associates switched to a mostly-remote work environment early in 2020 and, later in the year, as the company merged two of its offices into one large space with over 100 agents.
"It is going to be a huge-volume office because we have some huge-volume agents there," Wolfe says. "It's been a great time to make all these changes, actually, during COVID, because the agents are so mobile now. Only about 25-30% of the agents want an office at all; they're good basically with the term home offices."
In 2020, RE/MAX DFW also acquired another office in the Dallas area, adding about 20 more agents to its total. The expansion meant deciding which tech company to use — either continue using kvCORE, which many agents had already been trained on, or help them switch to Delta. In the end, the choice wasn't all that difficult.
Agents almost immediately opted to switch to Delta, and Wolfe says, "They're excited about the change."
"I think that was an easy sell too for the agents that came over from the acquisition," Cook adds, "because once they saw everything that Delta had available, it was immediately, 'Sign me up.'"
The key to RE/MAX DFW's long-lasting partnership with Delta Media Group is also quite simple. In the end, it all comes down to relationships and trust. Wolfe and Cook both credit Delta's leadership — particularly CEO and Owner Michael Minard and President Noel England — for maintaining a sense of professionalism that regularly allows RE/MAX DFW to depend on Delta for any of their tech-based needs.
"Michael now being sole owner, that was a huge plus for us as I believe it allowed Delta to evolve its tech to the next level without being held back by 'the board.'
It made things much smoother at Delta; things are very easy to put into motion for us," Cook says.
Cook continues, "Michael himself has been a huge key to our relationship. Almost every year, we have our annual meeting, he comes out himself and addresses our agents. It's not often that you have the owner and CEO of the company that comes to do that. And I would say the other element in our relationship has been Noel. Noel has been a huge factor; she is a driving force at Delta and sincerely wants what is best for the customer and for Delta. And just in general, I mean, her personality is so outgoing, and she is very much a Delta cheerleader as well."
England comments on the importance of Delta's relationship with RE/MAX DFW, "When envisioning a broker/vendor partnership, you hope for honesty, trust, loyalty, and collaboration. The collaboration between RE/MAX DFW and Delta Media Group is just that! For well over 10 years, RE/MAX DFW and Delta have been working side-by-side, allowing for the best tools in the industry to be created that will, in turn, help agents manage their business and execute their daily routine.
"RE/MAX DFW's attention that they give to their agents, not only when they are onboarding as a new agent but throughout their career at RE/MAX DFW, is a step above many companies that I have encountered," England continues. "Cyndi, with the RE/MAX DFW team, personally sits with each new agent and walks them through the tools and technology that they use, sets up their whole website, and personally trains them. This allows agents to dive right into the bread and butter of their business, working with clients. Cyndi does such a great job — coaching agents to work smarter, not harder, and listening to their needs and wants on how they can perform better and give their clients more."
England summarizes the Delta and RE/MAX DFW relationship, saying, "Delta has come to rely on the partnership with the RE/MAX DFW leadership team and agents to be an intricate piece of Delta Media Group's development and ideas for innovative tools we offer to agents. Being a partner and working with RE/MAX DFW allows them to have the best technology in the industry and have a system that actually WORKS. It has elevated both of our companies to be the best in our industries."
Of course, RE/MAX DFW's own business philosophy affects its relationship with Delta. RE/MAX DFW is a company that prides itself on its availability, no matter the time or the situation. Wolfe says he's available whenever he needs to be, as are his agents and all of DFW's management team — because their job is to serve the community. And so, by extension, they expect the same of anyone they work with, including Delta Media Group. Luckily, DMG has a similar mindset.
"I am two rings away from Cyndi collaborating with me to alter a workflow, build a feature, or just talk through strategies," England says. "Our blossoming partnership has even landed RE/MAX DFW a seat on the Delta Advisory Council."
Issues with consistent availability have also affected RE/MAX DFW'S previous working relationship with other companies.
"That's huge in our relationship [with DMG], the support we get," Cook comments. "When we need to change something, it doesn't take six months for it to happen. It's very quick and very responsive. Delta has been so responsive to us, and that is hard to find. [With other tech providers], that was a problem. We couldn't get them to return calls right away when we tried to work with this other office that we acquired. And the level of assistance was definitely not there compared to what we received from Delta."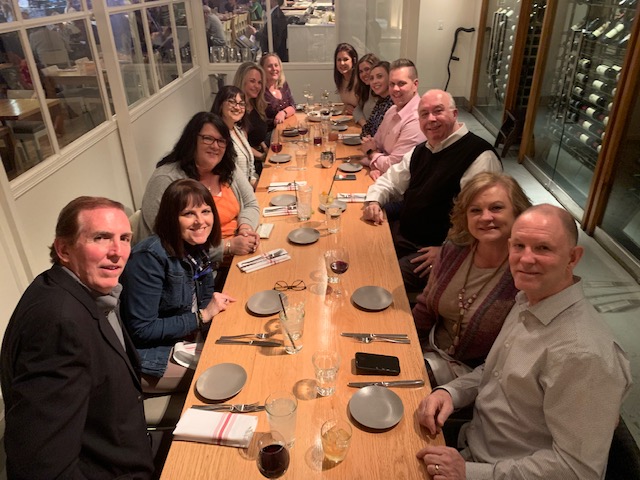 Wolfe gives his example of Delta's quick response, describing RE/MAX DFW's recent work to merge offices and how easily Delta helped facilitate it on the technology side.
"Effective January 1, is when we [merged] three offices," Wolfe explains. "And I had called Cyndi...saying, let's go ahead and get this done. And so she says, 'Let me give Delta a call.' Five minutes later, we're getting the work statement that it's in process, it will all happen, it will get done. You wouldn't have that with another company, and I appreciate that."
In such a competitive market, RE/MAX DFW must differentiate themselves from their competitors, particularly when it comes to website options. RE/MAX DFW currently hosts residential, commercial, and luxury property sites and plans to launch a career site relatively soon. All of them have been the product of DFW's partnership with Delta.
"[The new site launches were] a very smooth process for us," Cook says. "The way that Delta has worked with us to get everything together, they've appreciated that we're taking the time, and we have an agent task force that is providing input as well into what we think we need and want, and what will work best for the consumer. Delta has been very good about working with all of those ideas in the process."
Offering multiple sites — each with a specific focus — helps customers avoid combing through numerous listings, trying to find the perfect property for them. All of the sites also come with customization options and themes agents can choose for themselves. So, instead of merely putting out cookie-cutter sites, RE/MAX DFW agents can showcase their personalities, providing another way for those same agents to connect with their customer base. It also puts the agent front and center of the site, something Cook says is crucial for RE/MAX DFW.
"You see some of these other franchises out there or other real estate companies, and it's just 'This is all you get.' Most of the time, it's all about the company versus the agent," Cook comments. "We have our brand on there, but the agents, we really focused on them."
Cook says that late in 2020, RE/MAX DFW also acquired a team from local competitor Ebby Halliday, all of whom "loved the theme templates."
"They're very excited about it," she says. "It gives them the ability to highlight the team members as well as the team lead. We have a lot of teams at RE/MAX DFW. So the team sites have been a huge plus for us. And we have many agents that even though we did a custom template for RE/MAX, when DFW announces the new templates that come out each month, they're looking at those, and they're like, 'I like that one better.' They're choosing to switch over to the new look."
With fresh, clean designs, the templates play a large part in RE/MAX DFW's recruitment and offer new agents more control of their individual brand while also staying within the company's successful umbrella. In fact, before joining RE/MAX DFW, Wolfe says one of the company's most recent hires went through a must-have list of technology options. By partnering with Delta, RE/MAX DFW offered everything the hire was looking for, and he was quickly brought on board.
"He was already looking at us closely because a lot of his friends are with us," Wolfe says of the recent hire. "But he went through this checklist item by item by item, and the manager sat there and showed the DeltaNET™ item by item, here it is, here it is, here it is, here it is. So, it was sort of a show-and-tell, if you will. And at the end, he was, 'Okay, that's all I need. That's exactly what I need, and I don't need to look any further.'"
Of course, there's more to RE/MAX DFW's sites than simple customization. Working with a streamlined CRM is a huge benefit to every one of the company's offices and agents, making otherwise arduous tasks feel like second nature. Cook adds that recent RE/MAX DFW hires also note the search features and available files on the agent dashboard in DeltaNET.
With so many ways to do business — and do it easily, at that — Cook says that most of RE/MAX DFW's agents opt to work with Delta. Even those who try other technology options often come back to Delta, and as of this writing, there is approximately a 90% agent adoption rate for Delta products.
"We really have brought more agents back onto the Delta platform in the last three or four months," Cook comments. "In fact, our number one individual agent chose to come back to Delta Media just about a month ago because of the new CRM, campaigns, and templates."
RE/MAX DFW's numbers are all the more impressive considering that RE/MAX itself offers tech services — most of which are free. Still, agents decide to continue using and paying for Delta because of the services available to them.
WHAT'S NEXT FOR RE/MAX DFW
Now that the calendar is turning to a new year, RE/MAX DFW has its sights set on a handful of new endeavors, all of them exciting, and another opportunity for the company to continue its tradition of growth. RE/MAX DFW is especially pleased with its recent partnership with KNOCK.com, an iBuyer company that was previously in the same group as sites like Opendoor and Zillow.
Wolfe explains KNOCK's background: "It has all the money because it got it from the hedge funds and all the different investors, but it wasn't doing a good job at marketing. So, although they were part of the iBuyer field for about three or four years, they switched in June to a different type of system where they're no longer a real estate brokerage, but they will do a home swap program through their mortgage company. There are 11 cities involved right now, with two more cities joining in the first quarter that will have the KNOCK program, and there are about three real estate brokerages in each city.
"It really replaces iBuyers and is so much better. Your client can go ahead and purchase a home," Wolfe continues, "they can close on it, KNOCK will advance them 20% down payment. It will advance in $25,000 for home prep for their existing home and then pay their mortgage for six months, allow you to get prepped, staged, and then see. And there is no fee for KNOCK any of that."
As one of those three real estate brokerages working within the Dallas area, RE/MAX DFW had about 150 agents go through the company's certification program. For Wolfe, and RE/MAX DFW, KNOCK provides agents with the ability to help clients quickly become buyers, simplifying the entire process. It's what Wolfe calls "a huge initiative" for the company and a significant factor in their 2021 plans.
Besides their work with KNOCK, RE/MAX DFW is looking to expand its listing options. Of course, there are plenty of factors that go into that — inventory, available homes, even homes in the process of being built. But the key, Wolfe believes, is not merely being prepared to show those listings, but using every avenue, particularly on social media, to market them.
"I'm still a believer in some of the traditional stuff that we did years ago," Wolfe says, "[but] it's way down the list, and when it comes to social media, there are things we've got to be doing. People think about selling their home, and you've got to be Johnny on the spot right in there. And then social media is just where it's at. It's the future."
It's also a future that RE/MAX DFW is more than willing to embrace. If 2020 has taught them anything, it's that change is inevitable, but finding those little hints of consistency amidst it all helps maintain some much-needed stability and, even more importantly, success. Heading into the new year, RE/MAX DFW will keep its offices open. Still, both Wolfe and Cook anticipate most agents will opt to continue working remotely, providing them with more control over their schedules.
With plenty of ways to continue servicing their community and more options than ever to help clients find their forever homes, RE/MAX DFW Associates welcomes whatever comes next, preparing for another three-plus decades as the top real estate name in the area.