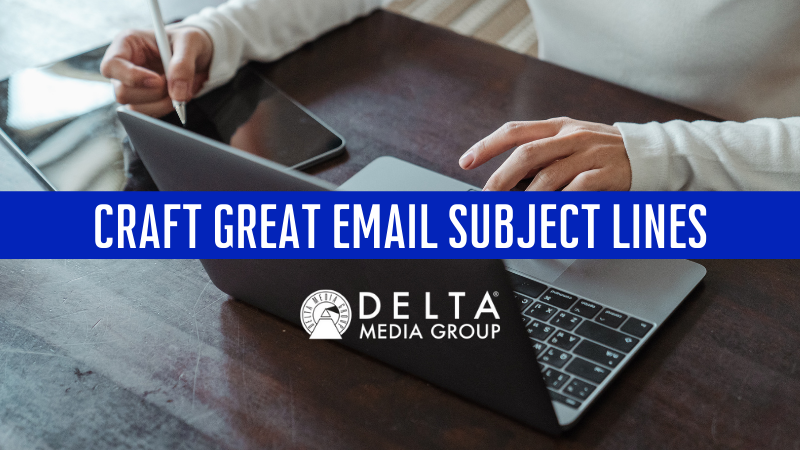 Email marketing is essential to real estate success, and its importance is growing.
According to the National Association of Realtors, Millennials are now the cohort most likely to be buying a home. A full 73% of those surveyed said that email is their preferred approach for business communication.
Social media and text messaging are valuable methods, but email marketing remains the central pillar of relationship management. Real estate agents have learned to love email drip campaigns for two big reasons:
Email combines automation with a personal touch to build relationships over weeks or even months

You can reach thousands of contacts for pennies a month, giving email $42 ROI for each $1 spent
Of all the things to know about email marketing, the best one to focus on is simple: The subject line.
Why Email Subject Lines Are So Important
You might spend more time on your email subject line than any other aspect of your message. Yes, every part of an email works together to reach your conversion goals. But it all relies on the effectiveness of your email subject line. Experts have found anywhere from 35% to 49% of email recipients open a message based on the subject line alone. Your subject line leads to the click, the read, and ultimately, the site visit.
Luckily, you don't have to be Hemingway to craft email subject lines that work. Follow these best practices to get off to a strong start:
Use Your Contact's First Name
Here's a trick if you're emailing a specific client. Subject lines that include the reader's first name — first name personalization in marketer lingo — are more likely to be opened than those that don't. Just be sure your email list reflects the preferred name the contact uses in day-to-day life. Even if you collect last names, they're not necessary for your email subjects.


Keep Subject Lines Short (Usually)
About 46% of all emails will be opened on a mobile device, so it's a good idea to keep subject lines short: 5-7 words. When you are more comfortable writing subjects, you can bend this rule: Longer subject lines that trail off into the start of your email text can be enticing: "Bob, check out these homes that match your ..."


Use Past Conversations to Your Advantage
Your leads and clients will provide plenty of data you can use to write helpful, informative emails. But there are few things more powerful than referencing past conversations and showing insight into your reader's needs and preferences. "Sally, this home reminded me of you" is an exciting subject line – if it is accurate!


Use (But Don't Overuse) Urgency
Many leads will take months before they jump into a transaction, waiting for the best market conditions to come into focus. But we all know waiting too long is just as bad as jumping in too quickly. "These homes won't last long" or "Best mortgage interest rates in years" are subject lines that put this in perspective.


Ask a Question


Questions are the most natural way to generate curiosity about your email. They're especially effective when they bring to mind something the reader wants to know but has been afraid to ask: "Do you know what your neighbor's house is worth?" Or prompt a response: "What did you think of [address of recent open house]?"
What to Avoid in Email Subject Lines
Mass unsubscribes after an email are more likely to be caused by its subject line than any other factor. Scrap any subject line similar to these:
"You forgot this"
E-commerce brands in particular love "you forgot this" and variants as a way of getting people to return to their abandoned shopping carts. However, advice-centered professionals can be guilty of this one, too. Any subject line that implies a mistake or oversight on the reader's part is unlikely to make the right impression.


"My lawyer wants to talk to you"
Yes, this is a real subject line from a real drip campaign — the topic turned out to be some deal "so good it should be a crime." It should come as no surprise that even if this achieves a 100% open rate, stark terror is no way to prepare someone for your message. Bait and switch subject lines can lose subscribers fast.


"[emoji] [emoji] [emoji]"
Practically overnight, all popular email clients became capable of using emojis in subject lines. While some brands are using them to seem more relatable, the latest research suggests the opposite: Emojis "increase negative sentiment" and "do not increase the likelihood of an email being opened."
DeltaNET customers harness the power of our all-in-one, AI-driven real estate CRM to automate email communications. Even the most sophisticated campaigns can be launched at the push of a button — and you'll get instant insights on how each email performs. Contact us to find out more.