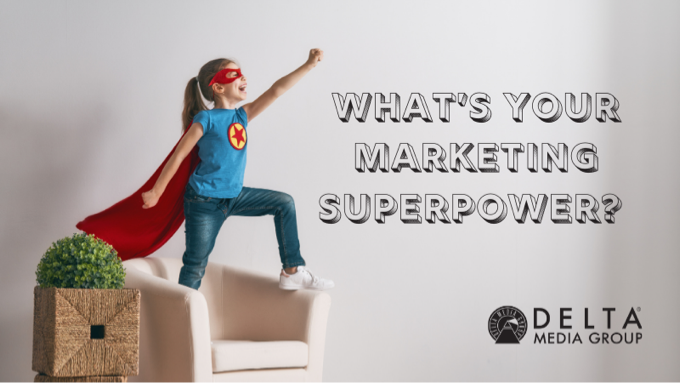 You may have a secret identity as a mild-mannered real estate pro. When it comes to connecting with the people who can move your practice forward, however, you turn into a superhero — whether you know it or not!
Everyone brings their own skills and perspective to the field of real estate. It's no surprise, then, that everyone has a different grab bag of real estate competencies they pick up faster or enjoy the most. Experimenting with different techniques is essential for discovering your own marketing superpower.
It wasn't that long ago when everyone in real estate was expected to be a rollicking extrovert. Marketing in real estate was synonymous with in-person events: everything from open houses to business networking to town hall meetings. Being seen as frequently as possible was a principal goal.
Certain types of face-to-face events are still extremely powerful. But agents and brokers are now equipped with a wide range of options that allow them to think differently about marketing and their place in it. Specifically:
Agents can connect with prospects and leads in a fast-growing variety of ways online.

Identifying and following up with leads most likely to become clients is easier than ever.

Digital marketing automation saves time and energy while maintaining quality relationships.
No matter what you recognize as your superpower, it's okay to lead with your strengths. Some real estate experts sell a huge portion of their listings through social media. Others are energized by open houses or virtual tours. With the right technology, you can multiply your efforts while staying focused on your core interests.
Here are some superpowers that turn ordinary real estate agents into extraordinary Men and Women of Steel:
Contact us at Delta Media Group to learn how DeltaNET takes your superpowers to the next level.