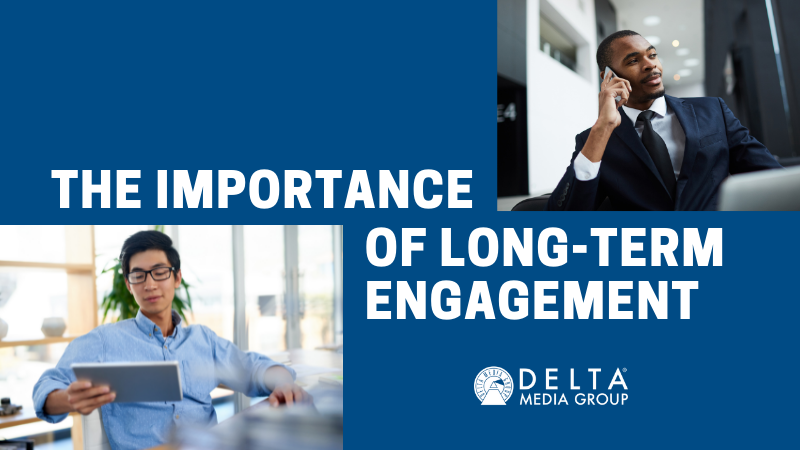 Most homeowners would be glad to work with their real estate agent again — but they never do.
It's true. The average homeowner will own three or four properties in a lifetime, with most purchases spaced out between three and seven years. But even when they are thrilled with the service their real estate agent offered, they often end up using a different one for every transaction.
How can this be?
Some of the reasons are purely logistical. If someone is moving across the country, odds are they connect with a real estate agent in their desired area as one of their first steps. But there is a bigger reason: traditional real estate marketing is focused on customer acquisition, not retention.
Customer acquisition can be an all-consuming part of any real estate agent's first year on the job.
After that, it's important to start building referral business. This means you can spend less time going after that next client and more time building the long-term assets you need for the kind of firm you really want. In the long run, retention is easier than acquisition, which can cost 25x more.
Long-term engagement is the key. And it can start with the clients you have right now.
Long-Term Engagement Turns Customers into Allies for the Life of Your Business
According to research from 2018, real estate agents are among the least trusted professions in America.
In fact, only 11% of respondents consider real estate agents trustworthy, placing them above only politicians and car salespeople. Responses varied by region, with those out west feeling most suspicion of the profession.
That's bad news, of course. But it means that when someone finds a real estate agent they trust, they don't really want to start over again from scratch. By recognizing and working with that reality, you can create lasting loyalty. That, in turn, has the potential to multiply the value of every customer relationship you hold.
Getting more transactions from a single customer is an obvious example. You could double or triple lifetime value from your customers if they keep coming back to you every time they're ready to buy a new property. But that's not all: you can also get dozens of referrals from each customer over the lifetime of your practice. From that perspective, having even a handful of strong relationships could drive your revenue goals for years.
After all, long before you have the opportunity to meet a client-in-waiting, that same person is expressing their desire to buy a home. . . to their family, their friends, and to just about everyone they know other than you.
Referral business is a hot ticket, letting you be the very first real estate agent to talk to any buyer or seller. That positions you to build trust and continue the cycle, helping more people while growing your business.
Set the Stage for Long-Term Engagement with Digital Marketing and Smart Follow-Up
Real estate digital marketing becomes easier than ever when you adopt the right technology. Good technology doesn't get in the way of relationships; it makes them easier — allowing you to check in with people in helpful, meaningful ways without wasting lots of time on data entry.
Here's how you can strengthen client relationships into real bonds of trust:
Contact us to learn more about how digital marketing fuels better relationships.